I recently purchased a second-hand dutch style bike and I have been hooked on looking for the cutest bike accessories for it. I am a little bit obsessed at the moment with my bike and my online shopping bags are now full of bike bells, retro helmets, and cute baskets. I am going to link to the items that I purchased as well as some similar ones to give you some inspiration. I wanted a cute dutch style bike for ages and I was delighted when I got my bike second-hand off a friend. I am not too sure of the details of the model of my bike but it has three gears, a removable rack on the front, chain guard and rack on the back. When I first hopped on my bike I realized how unfit I was! but after taking it out a few times I am now more confident. It certainly isn't as easy as it was when I was a kid lol.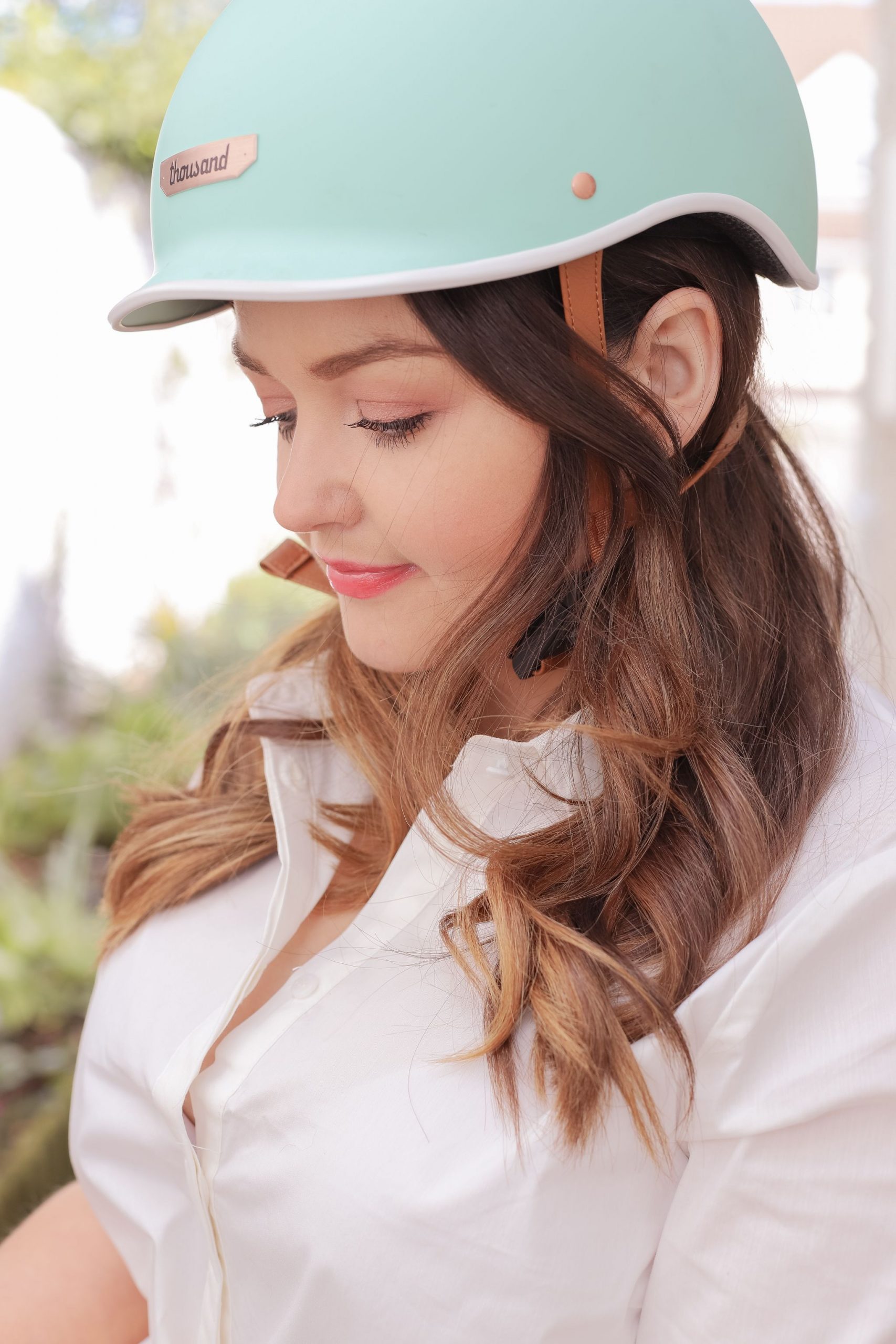 Helmets
When I was in Amsterdam I noticed that hardly anyone wore a helmet when they were cycling. The roads were really busy however, I noticed that there were better bike lanes and the drivers were more courteous to cyclists. When I am driving around Dublin I have noticed that we are not as cyclist friendly so when it came to wearing a helmet it was a no brainer for me. I recently reached out on Instagram to ask people why they chose not to wear helmets and the most common response was because of how they will look, helmet hair, what people would say and having to carry their helmet. Well, I hear you, some helmets might not be cute but then again looking cute and having helmet hair would be the least of my worries if I had a brain injury. I purchased this retro style helmet after reading about the story behind the brand. The brand Thousand was set up by Gloria after she lost a friend to a fatal bike accident, these helmets are lightweight and have a secret pop lock that lets you lock your helmet to your bike and comes with an anti-theft guarantee. They are slightly pricier so I have linked to some similar retro style helmets below so you can wear your helmet and look chic. Also! If you are fearing helmet hair then pop travel sized can of dry shampoo in your basket and turn your head upside down, spray some dry shampoo and brush your hair forward, flip your hair back and you got your volume back! Here is a link to the exact helmet I bought.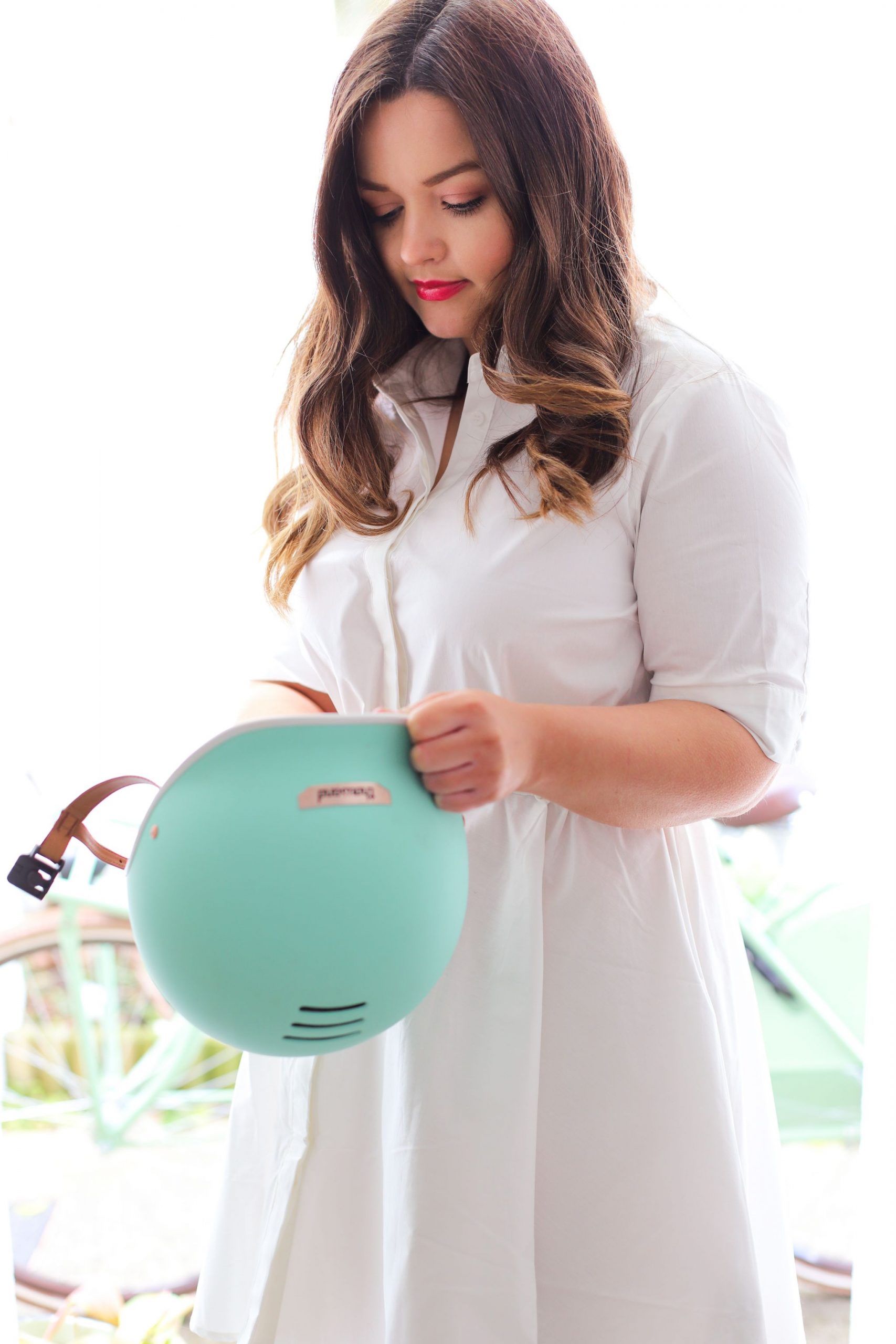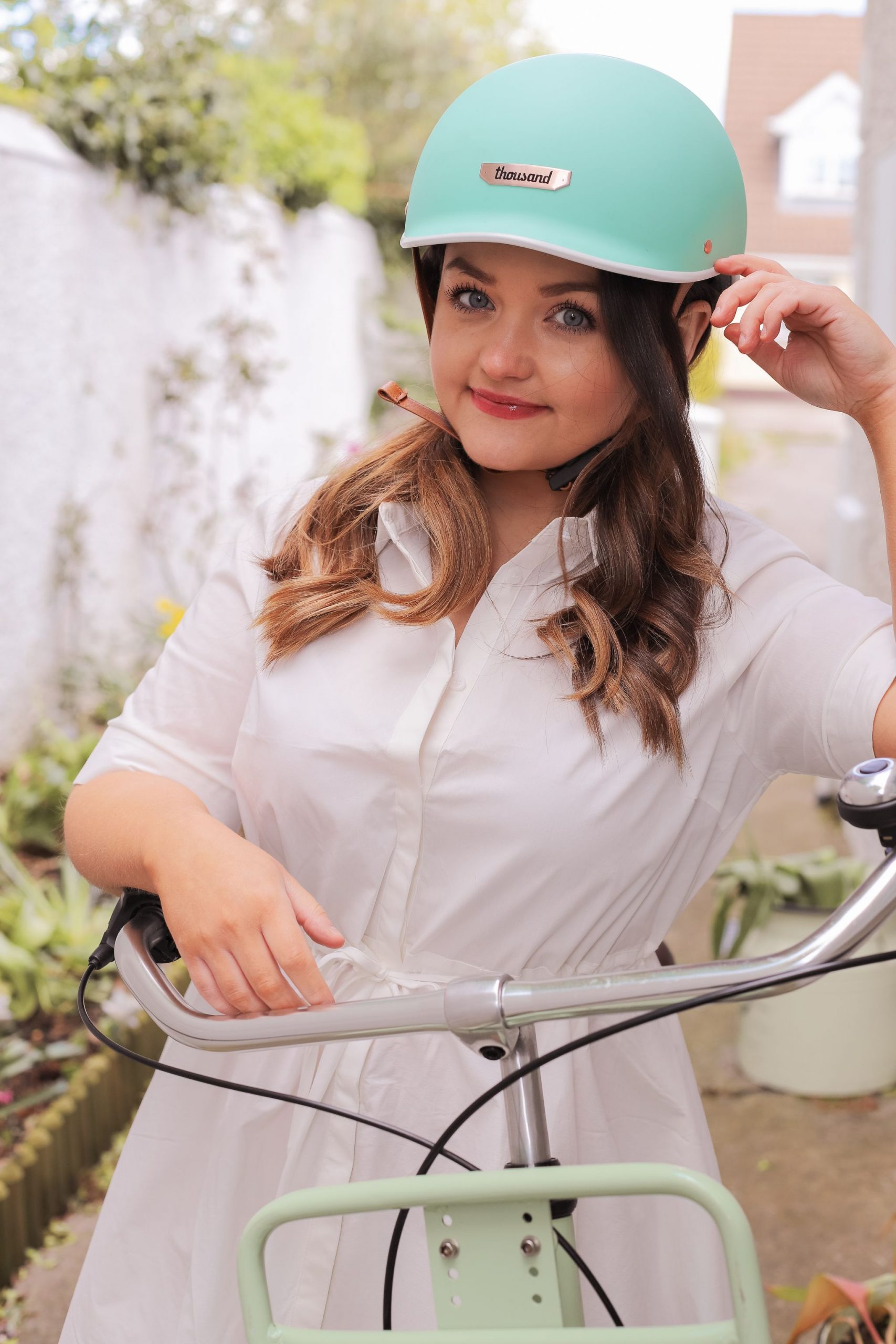 Baskets
I am a bit of a basket collector so of course, I would have to get a cute basket for my bike. I actually got a basket with my bike but it was quite large for me for everyday riding, however, it is a perfect size if I was going to the shop. I decided to get a smaller handbag style basket for the front of my bike. Check out the one I purchased here. You can also add straps to normal baskets as well, so if you already have a basket in your home then pick up a second-hand belt, add some holes to it and either sew or thread it through the back of your basket and attach it to your basket. Remember you want to easily attach and remove your basket so you can take it off easily when you have locked your bike so nobody can steal your basket. I have linked to some similar baskets that I think you will like below.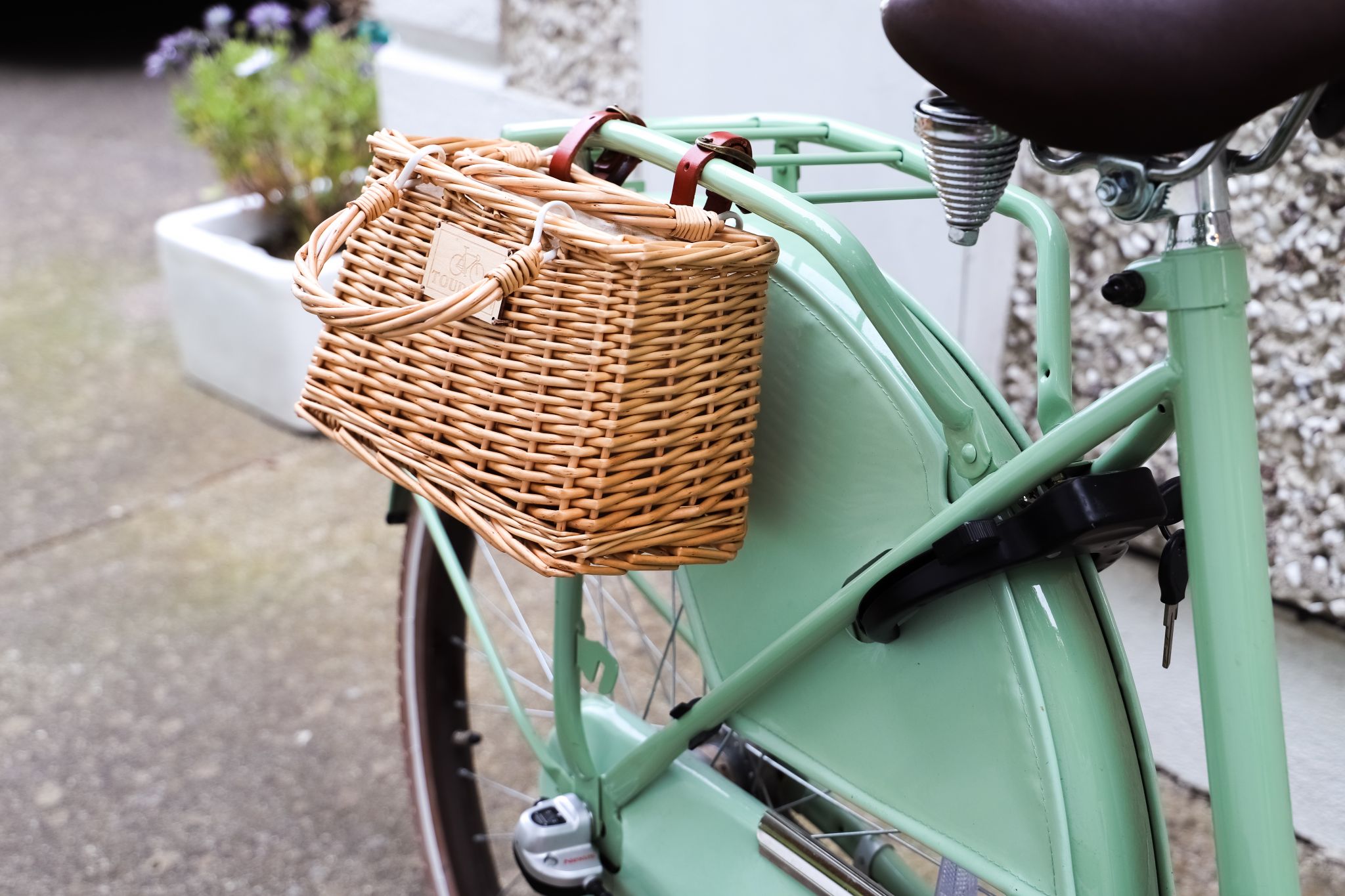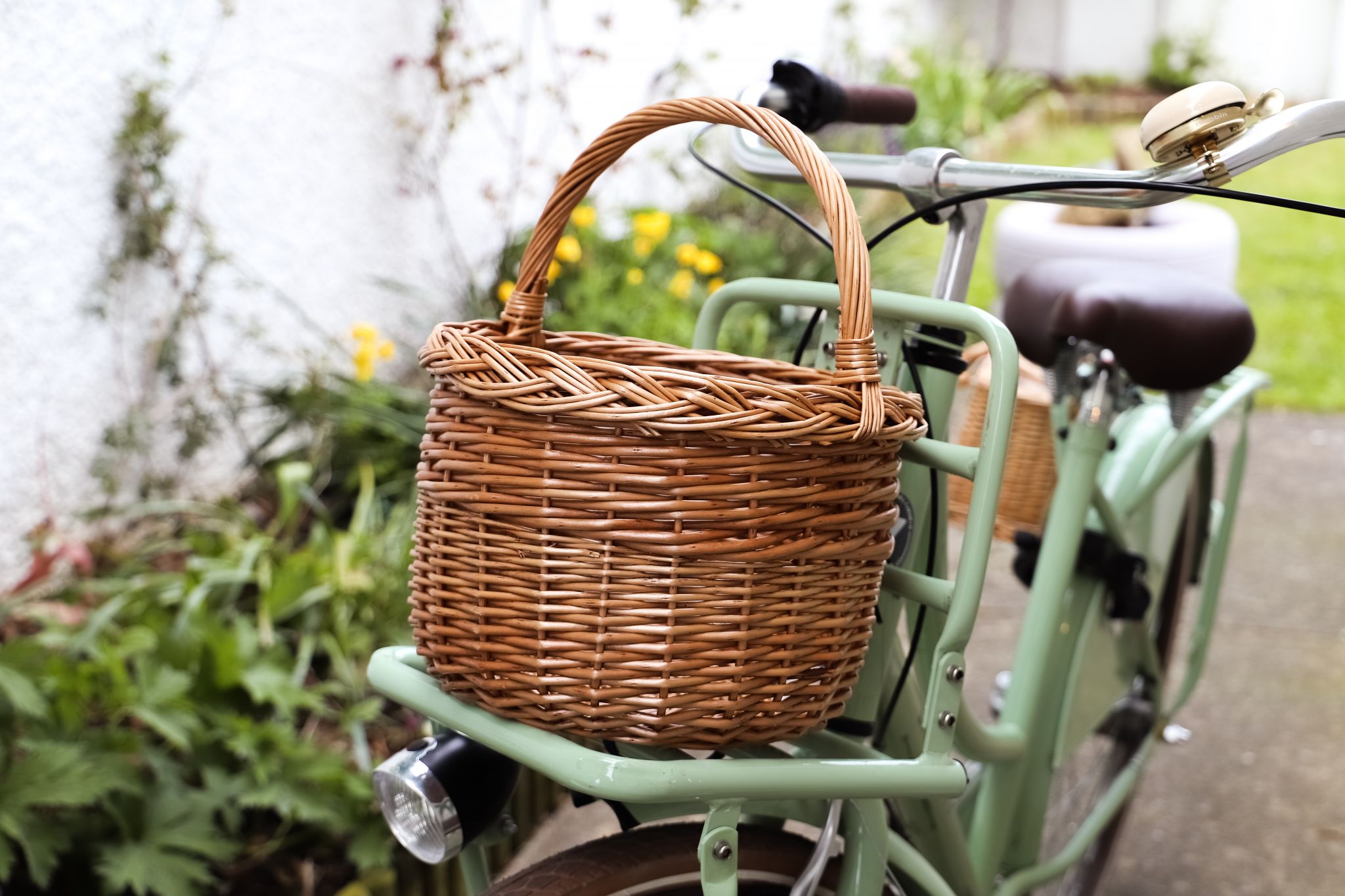 Locks
Sadly bike theft is really common. I spent ages on Youtube researching the best locks and how to lock my bike so it won't get robbed but sadly even the best of locks can be sawed off. The lengths some robbers will go to get your bike is awful! But, if you are smart you can deter your bike from being robbed. When it comes to locking your bike my first thing is to think of where you are going to lock your bike. I am hoping to cycle to work and I am going to try and lock my bike in a safe place out the back away from the public. I have a built-in lock on my back wheel but it isn't enough. I bought a U lock to go through the frame, back wheel and whatever I lock my bike to and I then have a second U lock to lock my front wheel to the frame. Have sure to leave as little room as possible within your lock to stop people getting cutting tools into the lock. Basically, thieves want to steal your bike quickly, so if your bike is locked really well they will probably choose someone else's bike over yours. I keep my bike inside as well as I am afraid of it getting stolen from my shed. Also, note down the serial number of your bike and have pictures of it in the event that it does get stolen.
Bells and whistles
I treated myself to a new vintage style bell for my bike. I think the sound of a bell is the cutest ever but it also comes in handy when there are people walking in the bike lane and you need to get past. Here is the link to the one I purchased and I have shared some similar below. You can also find my pink water bottle here. There are so many things you can get to pimp your bike, I have put together my wishlist below of some of the favorites that I found when browsing online.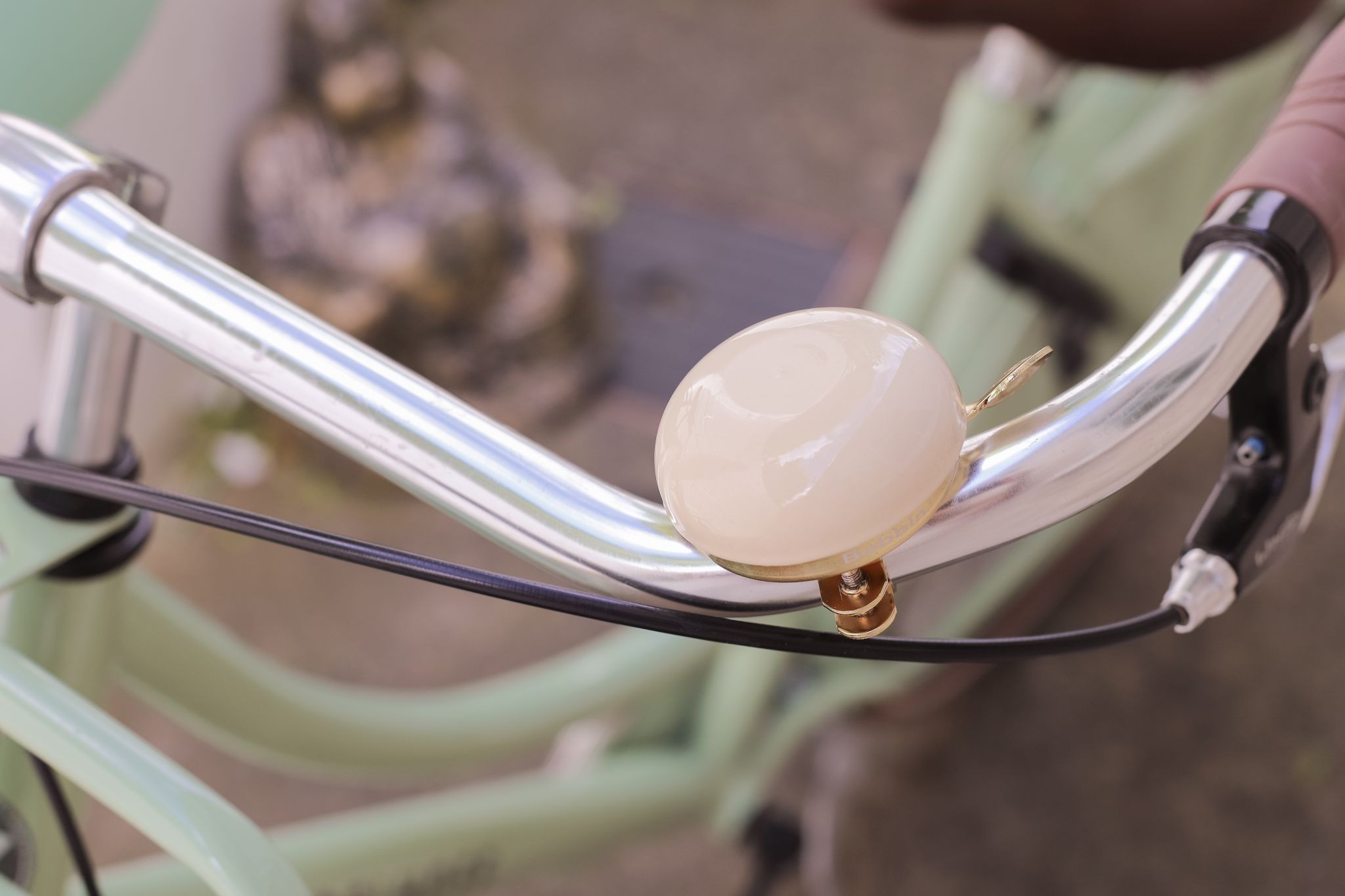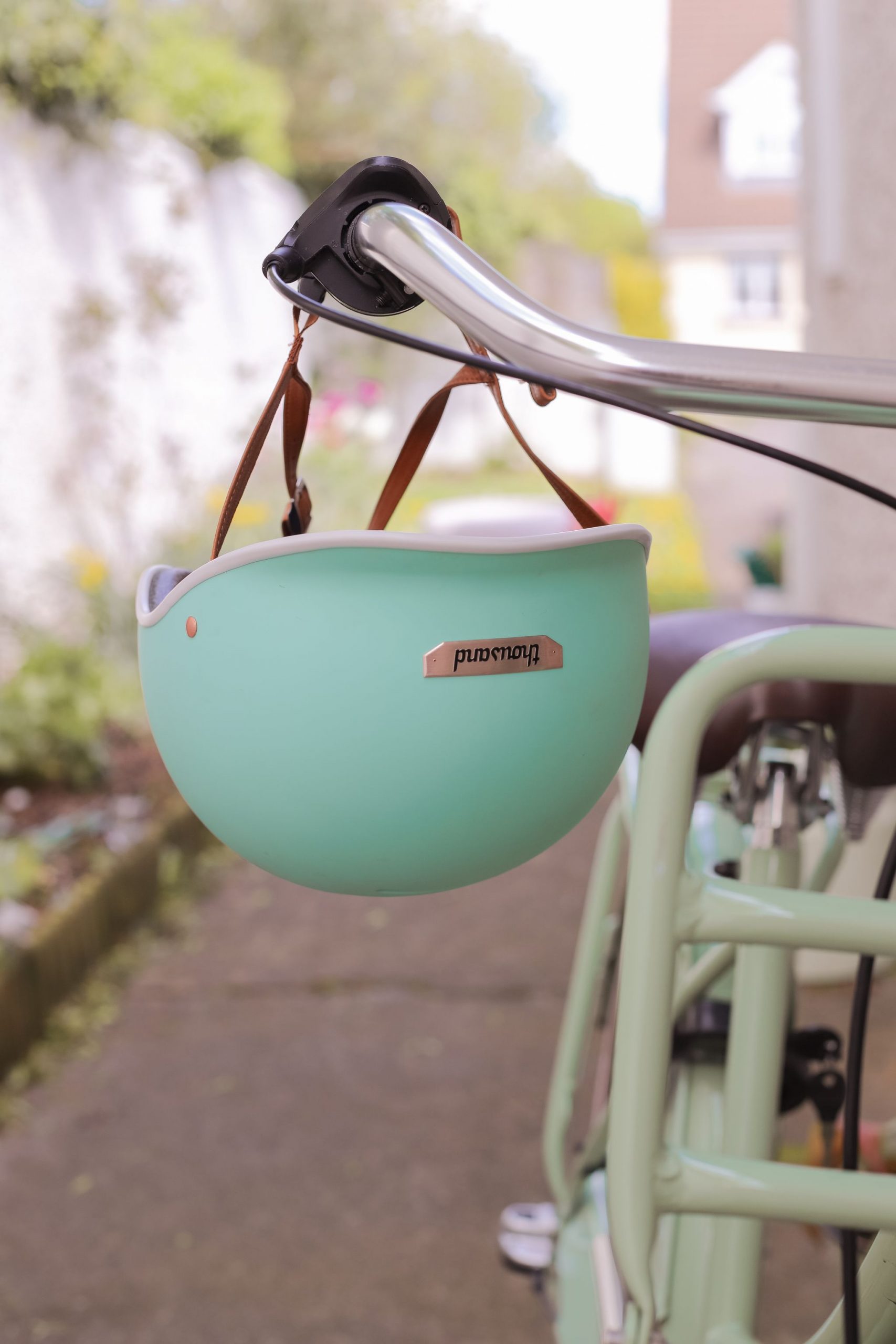 I hope you got a bit of inspo from today's post. Please, if you hate wearing a helmet, please think again and consider wearing one as they will save your life. You can tag me on Instagram and share your helmet selfie with me so we can get more people wearing them! Also, check for second-hand options if you want to save some pennies and it is also good to check second-hand sites as I love the idea of recycling and being more economical. Actually, if you have some old broken bike wheels then why not check out my bike wheel DIY, you can find it here. I was thrilled when I got my bike second hand as it meant I could treat myself and splurge on some accessories. Let me know if you pimp your bike but most importantly happy cycling!
Thank you so much for reading,
Chat Soon,
Catherine.