In this post I'll be sharing how to make an easy-sew outdoor recycled foldable lounge cushion. It has handles and can be folded and used as a picnic cushion and a lounger for your outdoor chairs. It's also the perfect sewing project for beginners.
The beautiful weather we've been fortunate to enjoy in Ireland lately has provided an ample opportunity to embrace the outdoors. Whether you're tending to your garden or simply basking in the sunshine with a refreshing beverage, relaxation time in the garden becomes a necessity.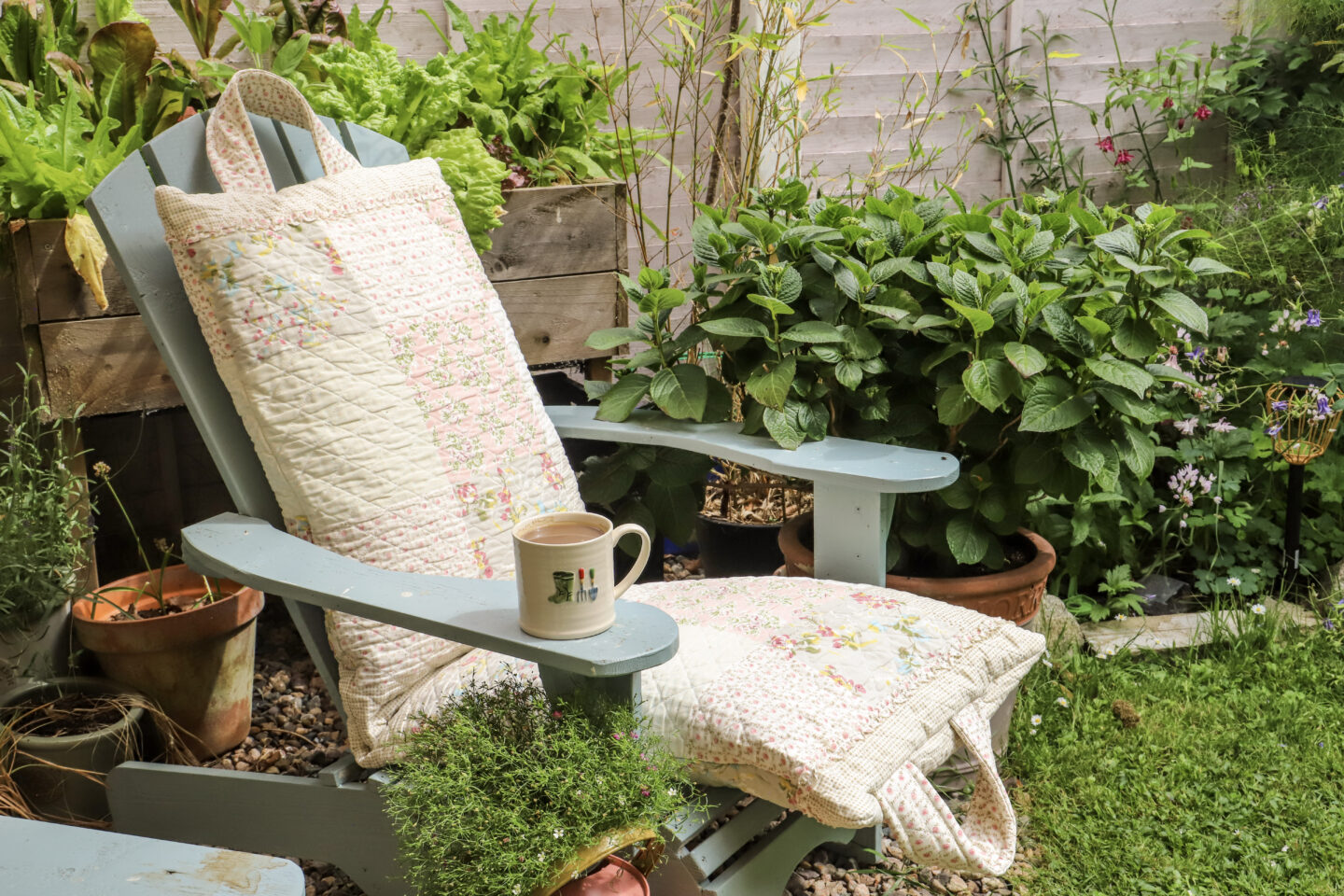 With that in mind, I decided to enhance my comfort by creating this foldable lounge cushion using a recycled blanket. By repurposing materials, I was able to make a cosy cushion that perfectly complemented my garden chairs. Allowing me to fully embrace the tranquil atmosphere of my outdoor space and relax with a cup of tea!
You can check out the video below for a step-by-step guide on making this easy foldable DIY lounge cushion.
Tips For Finding Recycled Fabric
For this project, I used an old blanket which needed a new purpose. In a world where sustainability is becoming really important, upcycling has emerged as a fantastic way to breathe new life into old items.
Regardless of your experience level as a crafter, integrating recycled fabric into your DIY projects offers an excellent opportunity to minimize waste while allowing your creative skills to shine. But where can you find recycled material?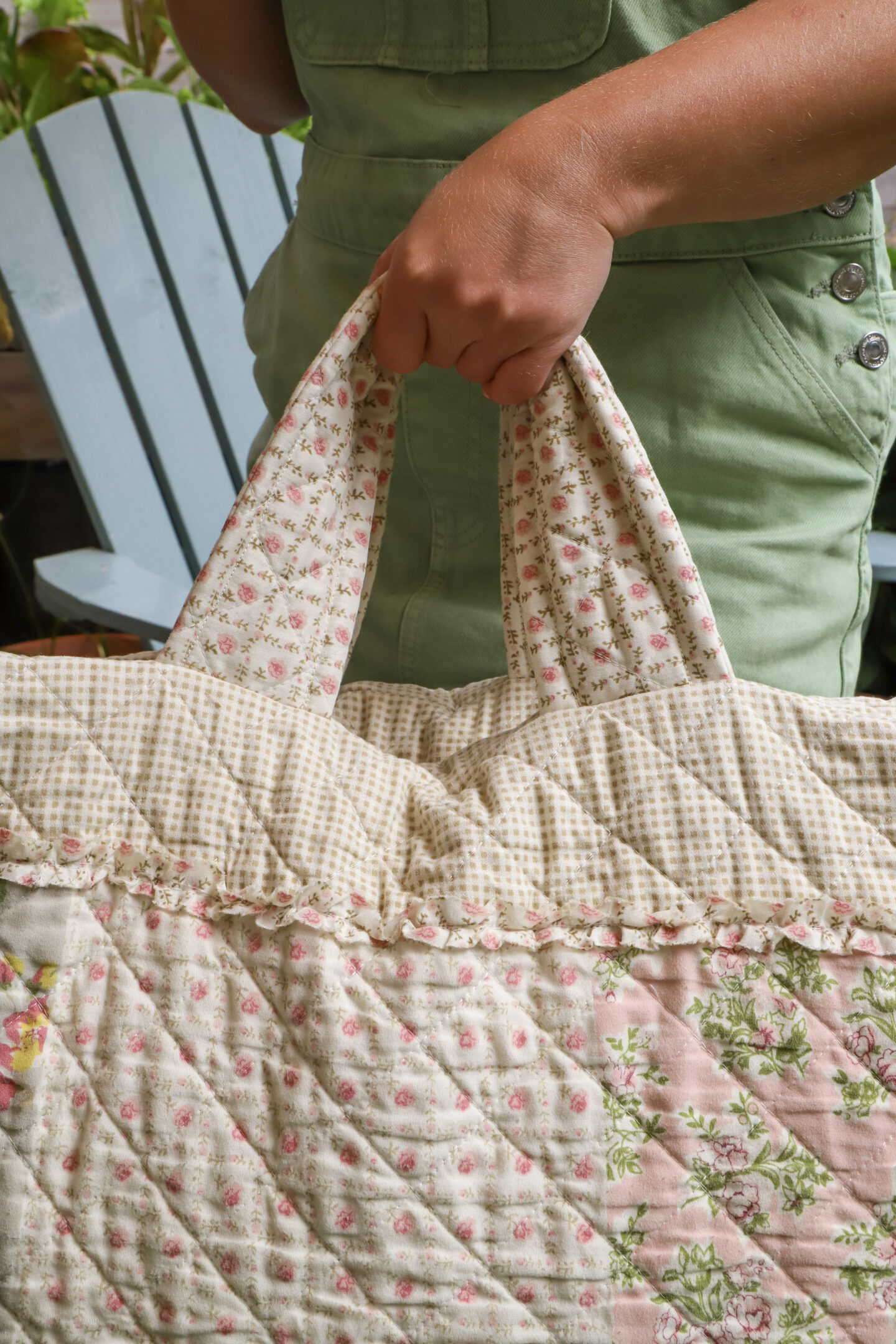 Here are some tips for finding second-hand fabrics for your upcycling endeavours.
Charity Shops and Thrift Stores
Thrift stores and charity shops are treasure troves of second-hand goods, including clothing, linens, and curtains. Take some time to explore these stores in your area, as you're likely to find a wide variety of fabrics with unique patterns, textures, and colours.
Online
The internet has opened up a world of possibilities, and finding recycled fabric online is no exception. Websites like Etsy, eBay, and Depop offer a wide selection of vintage and second-hand fabrics. Many sellers specialize in selling sustainable materials for upcycling projects.
Facebook Marketplace
Make sure to regularly check Facebook Marketplace, as it is a popular way for individuals selling second-hand fabrics like curtains and cushion covers, which are ideal for upcycling projects. Additionally, you can take advantage of the platform's feature to post your own request, notifying others that you are searching for such materials. This may serve as a gentle reminder to those who have pre-loved items lying around, prompting them to offer these items a new home.
Remember, when exploring second-hand fabric sources, it's important to inspect the materials carefully. Check for any stains, tears, or wear that may affect your intended use. Happy fabric hunting!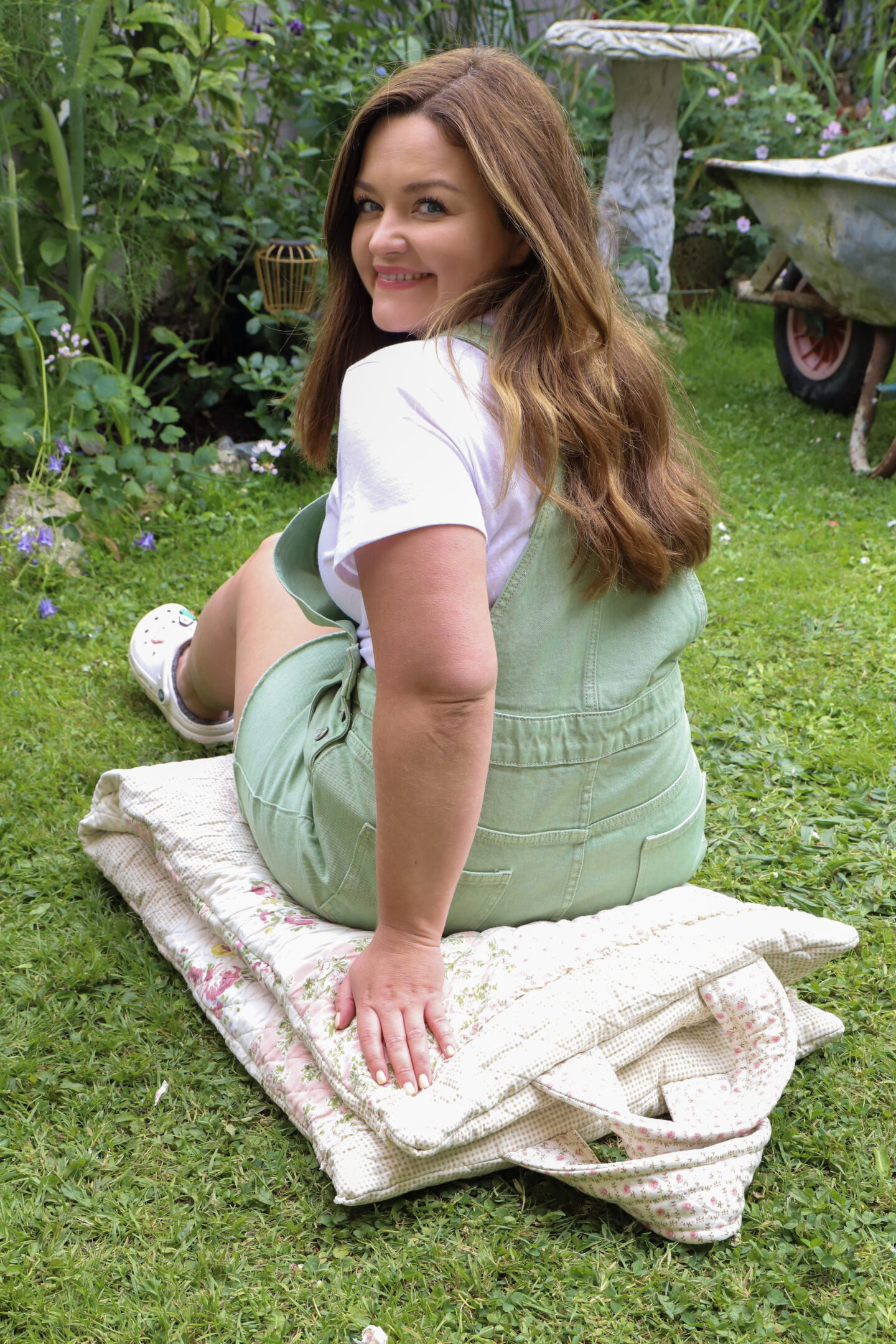 If you would like to watch more videos and pick up some more DIY and upcycling tips check out the Sewing Playlist on YouTube. You will also find a new video on my channel every Thursday and Sunday. Or click here for more sewing blog posts.
I'd love to hear about any upcycling projects you have done and if you tried your hand at the foldable lounge cushion. Happy sewing!