Have you got garden furniture that is looking a little worse for wear? Me too! I love adding colour to my garden by painting my garden furniture, so let me share the tips I have for getting the perfect paint job for your garden furniture and garden walls.
I recently repainted my garden shed, as it was looking a little tired and was full of clutter. Having pops of colour in my garden helps to brighten it up, especially on rainy Irish afternoons. I have many painted pieces of garden furniture in my garden, and some have worn better than others.
Painting garden furniture is similar to painting indoor furniture, only the prep is slightly different and the paint you choose. Scroll below for my tips on how to paint garden furniture.
*This post contains affiliate links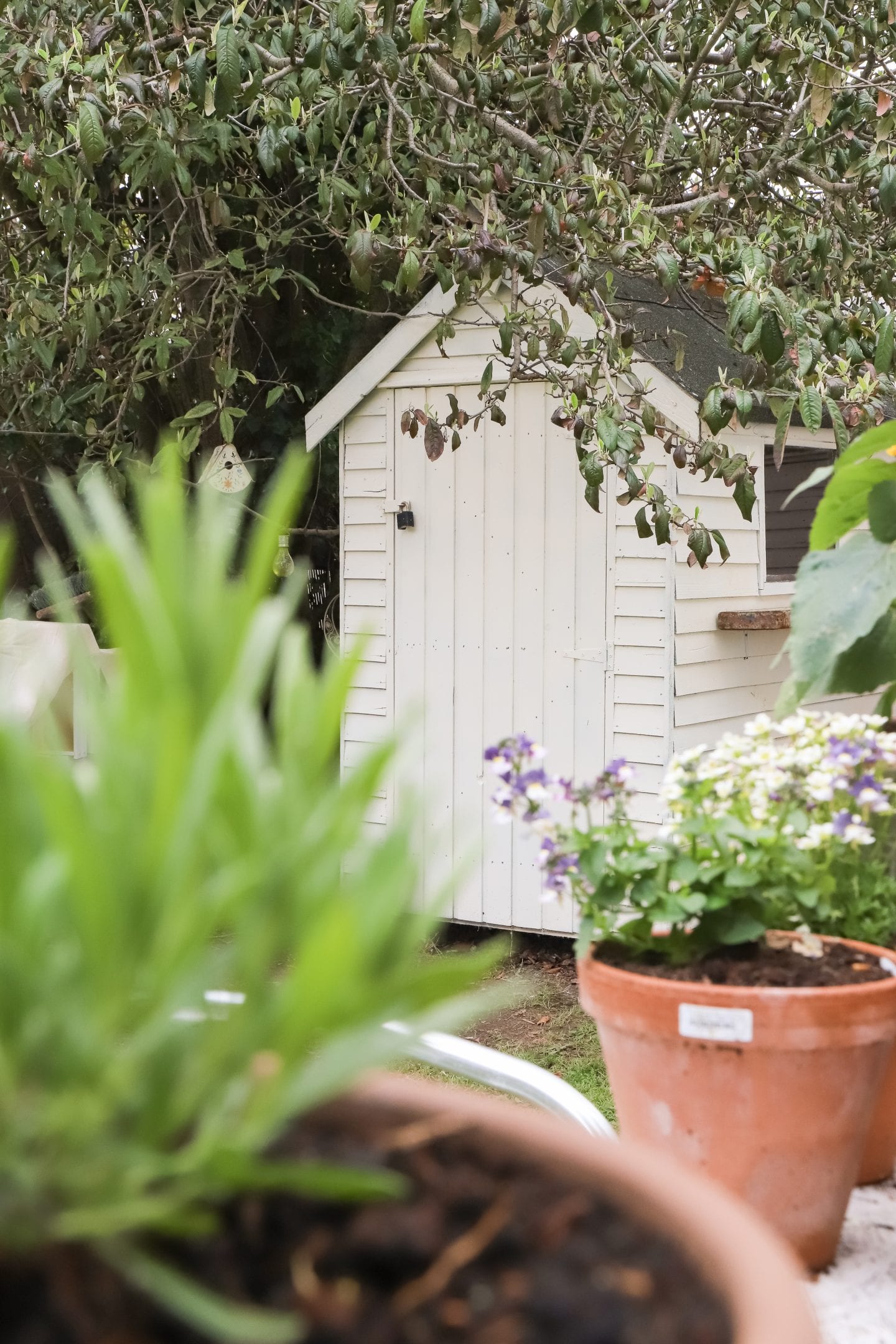 What kind of paint do you use on outdoor furniture and walls?
Many brands offer specialist garden paints, and you will find them on the outdoor paint aisle in most hardware shops.
Cuprinol Garden Shades: A water-based paint and perfect for wooden patio furniture. Also, offers good coverage on garden fences.
Ronseal Garden Paint: Water-based outdoor paint that can be used to paint brick and terracotta.
Hammerite Metal Paint: Perfect for painting metal furniture and garden gates.
Colourtrend Exterior Paint: Wide range of colours, perfect for walls and fences.
Autentico Versante matt: This paint has a UV shield that stops colour fading, also has a built-in primer.
Sandtex Masonry Paint: Highly durable outdoor paint for walls and brick.
The ones above are the most popular and ones that I have used. Both the Cuprinol and Ronseal have lasted in my garden. I have used the Sandtex for painting my walls white, and I have only recoated once in the past seven years.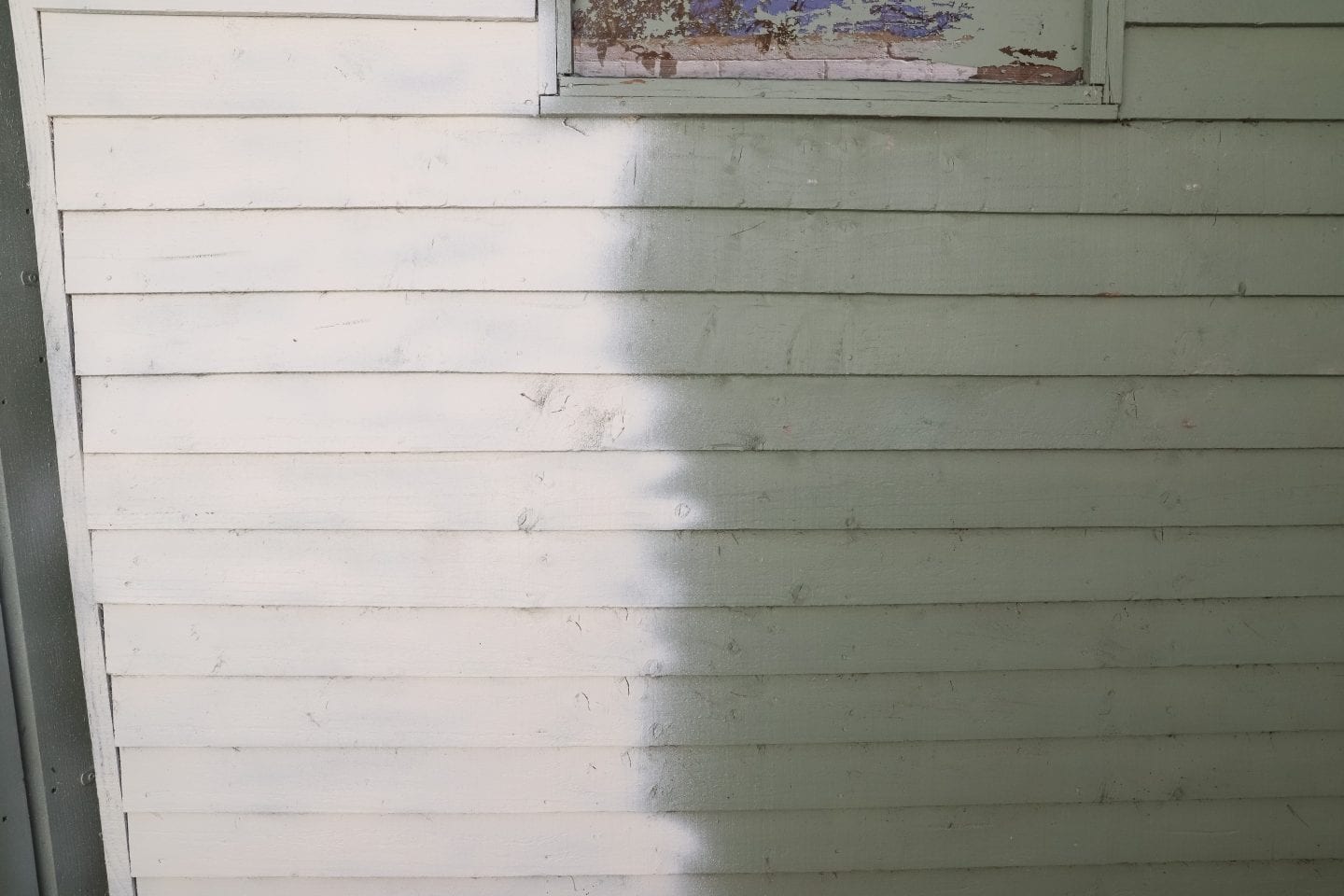 How to prep wooden garden furniture for painting?
Before painting, deep clean your wooden garden furniture with a degreaser. I power washed down my pieces before cleaning and used a wire sponge to scrub away any mould, moss and algae. Rinse off any residue from the cleaning products.
Wait for a warm day to allow your garden furniture to dry before painting. Avoid painting over damp wood, as it can cause mould.
Assess the damage. If a piece of wooden furniture is rotting in places, see if it is worth the cost of repair versus buying a new set. If wood is crumbling and weakened, this may be a safety hazard.
Also, if your garden furniture has been previously painted, use a scraper to remove any old flaking paint. If you paint over the flaky paint, the paint will still flake off. Take the time to remove as much of the old paint as you can. Lightly sand with a medium-grit sanding block to smooth the wood.
Use a sanding block to scuff previously painted furniture. Previously painted surfaces should be abraded to provide a key and prep the surface for adhesion.
When repainting my shed, I gave it a power wash to remove cobwebs, muck and dirt. I then used a wire brush to scrub away any flaking paint. A few years ago, I painted my shed in Ronseal's garden paint. This paint performed well, and I only repainted it to change the colour.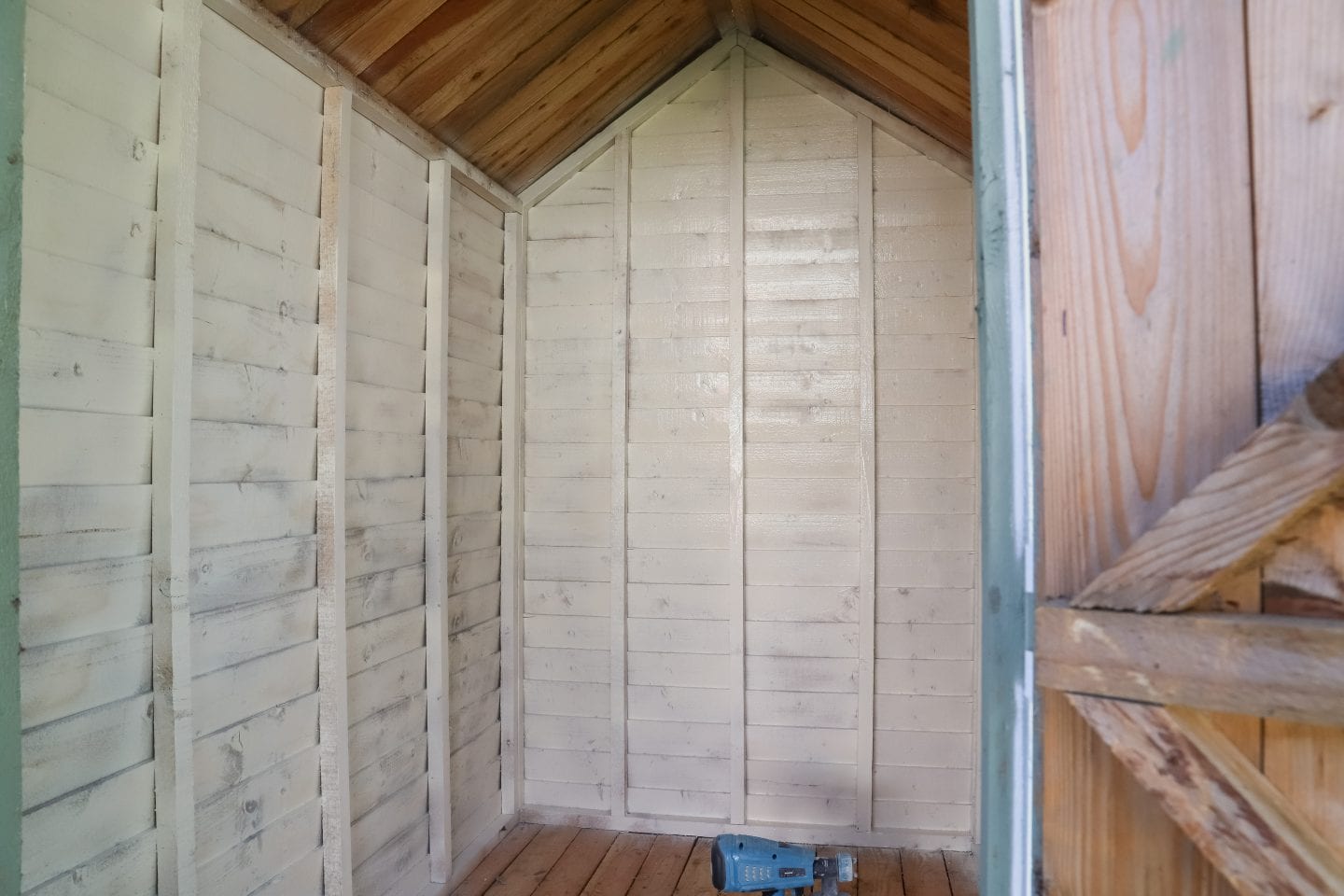 What should I use to paint my garden furniture?
I usually use a roller and a small brush for painting garden furniture. However, for my recent shed makeover, I used a paint sprayer. I purchased this paint sprayer online, and it performed well. I suffer from tendonitis in my hands, so any power tool to help my hands is welcome.
Sprayers are handy for fences and walls. However, they can require more coats. A special fence brush is handy for use on wooden fences and is less messy than a sprayer.
A good quality brush and roller set is perfect for painting garden furniture. Use a fence brush for better coverage when painting larger areas in the garden.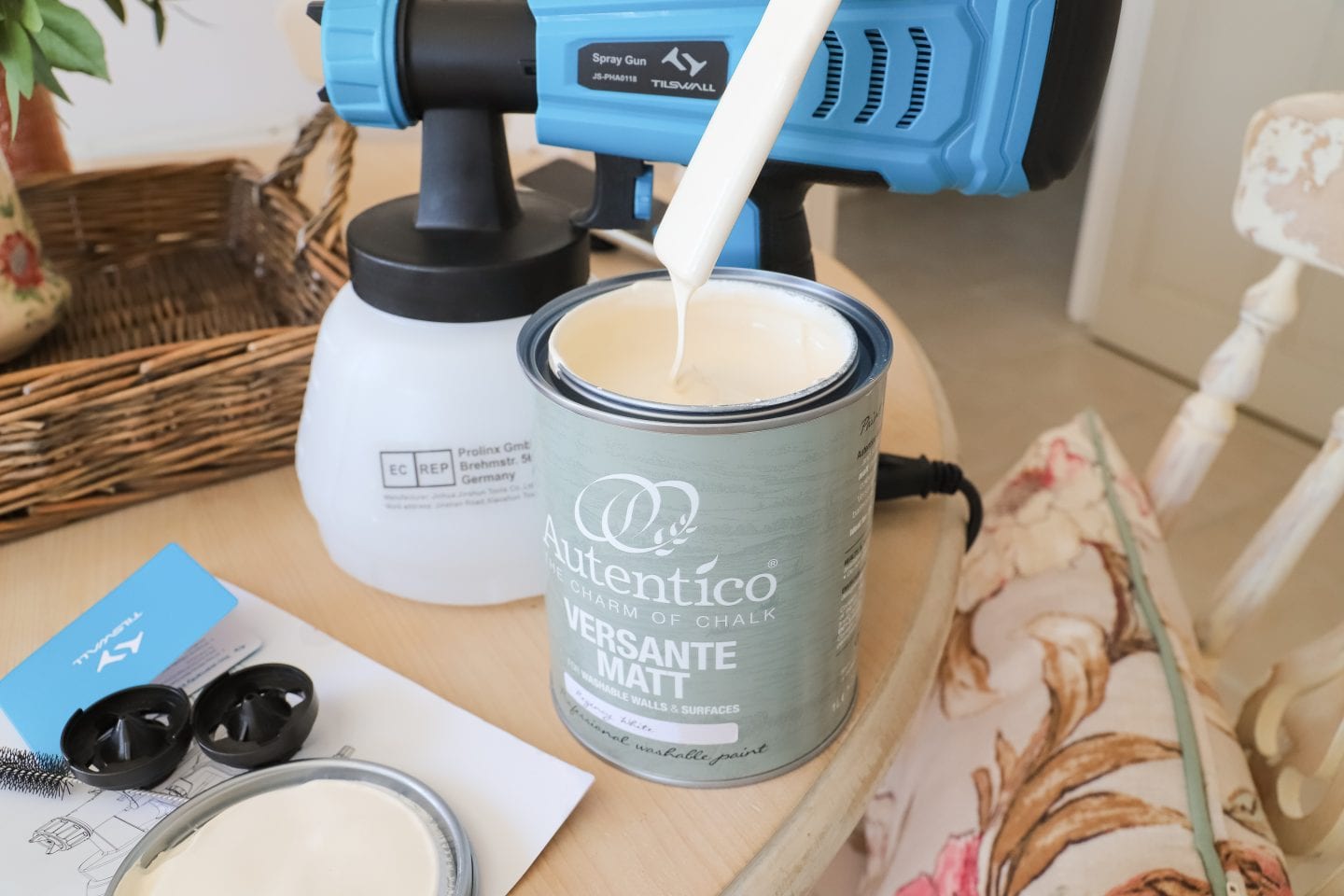 How to paint outdoor walls?
Use a wire brush to remove old flaking paint. While I find the Sandtex paint good, I did have small patches of flaking paint on the tops of my walls. I used a wire brush and a scraper to remove the old paint.
You may need to powerwash or treat your walls if your walls have fungus and algae, as this will need treatment as the paint will not stick to oils.
Lay a drop cloth to protect your path and tape up any areas for a tidy paint finish.
Whatever paint you choose for your walls, stir well and allow to dry in between coats.
My small shed makeover
I was lucky to have a shed in my garden when I moved into my home. While it's small, it's perfect for what I need it for. However, over the past few years, I had been stuffing shite into it. It was overflowing!
I decided to tackle the clutter and empty it. Also, I gave it a little makeover and scrubbed the window to bring the light back in.
To paint the shed, I used Autentico Versante Matt in the shade Regency White. After prepping the surface of the shed, I sprayed one coat of paint to the shed. Two coats would have been ideal, but I ran out of paint.
Using my drill, I added hooks to the inside of the shed so I could hang my tools. By doing this, I freed up floor space in the shed for my lawnmower.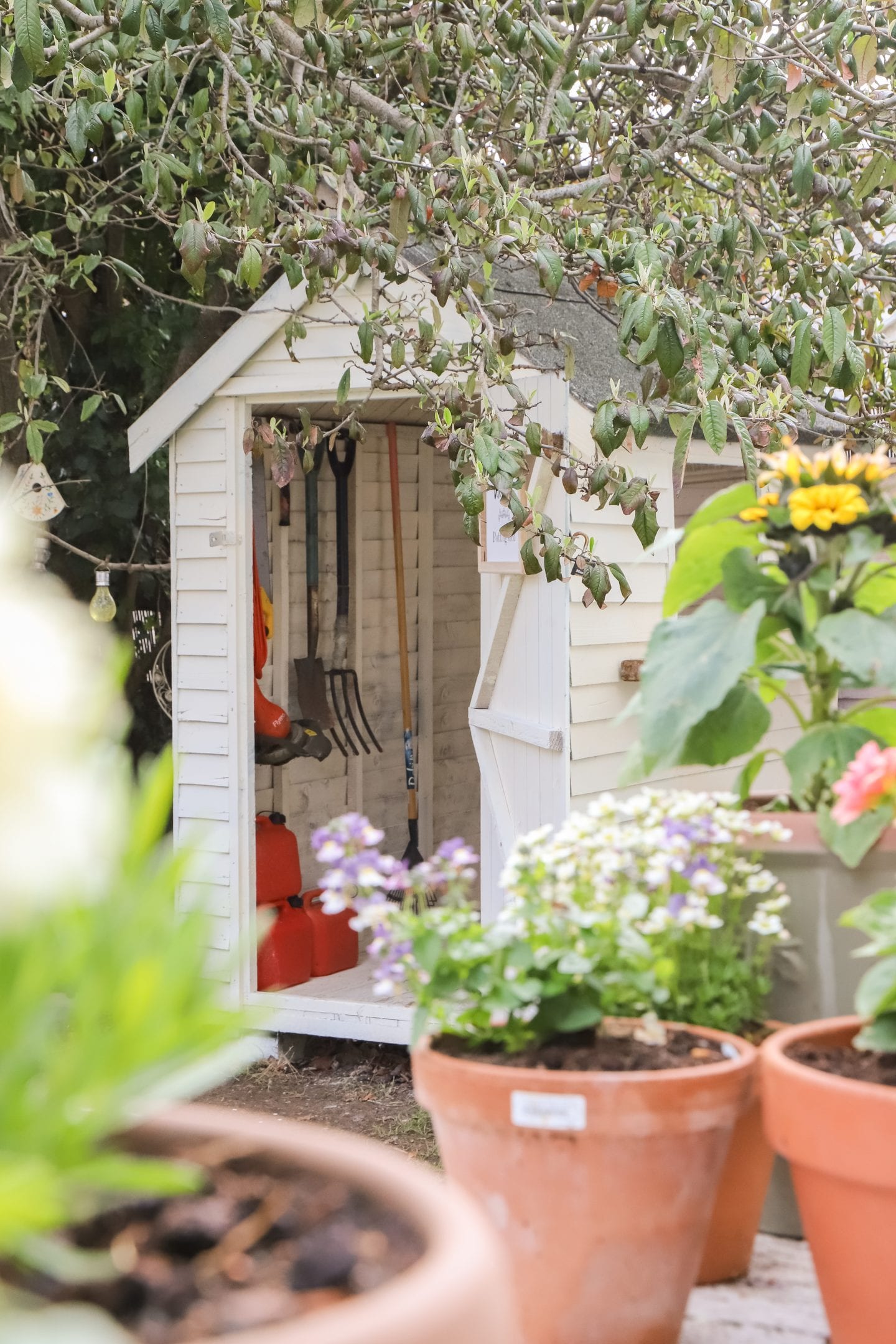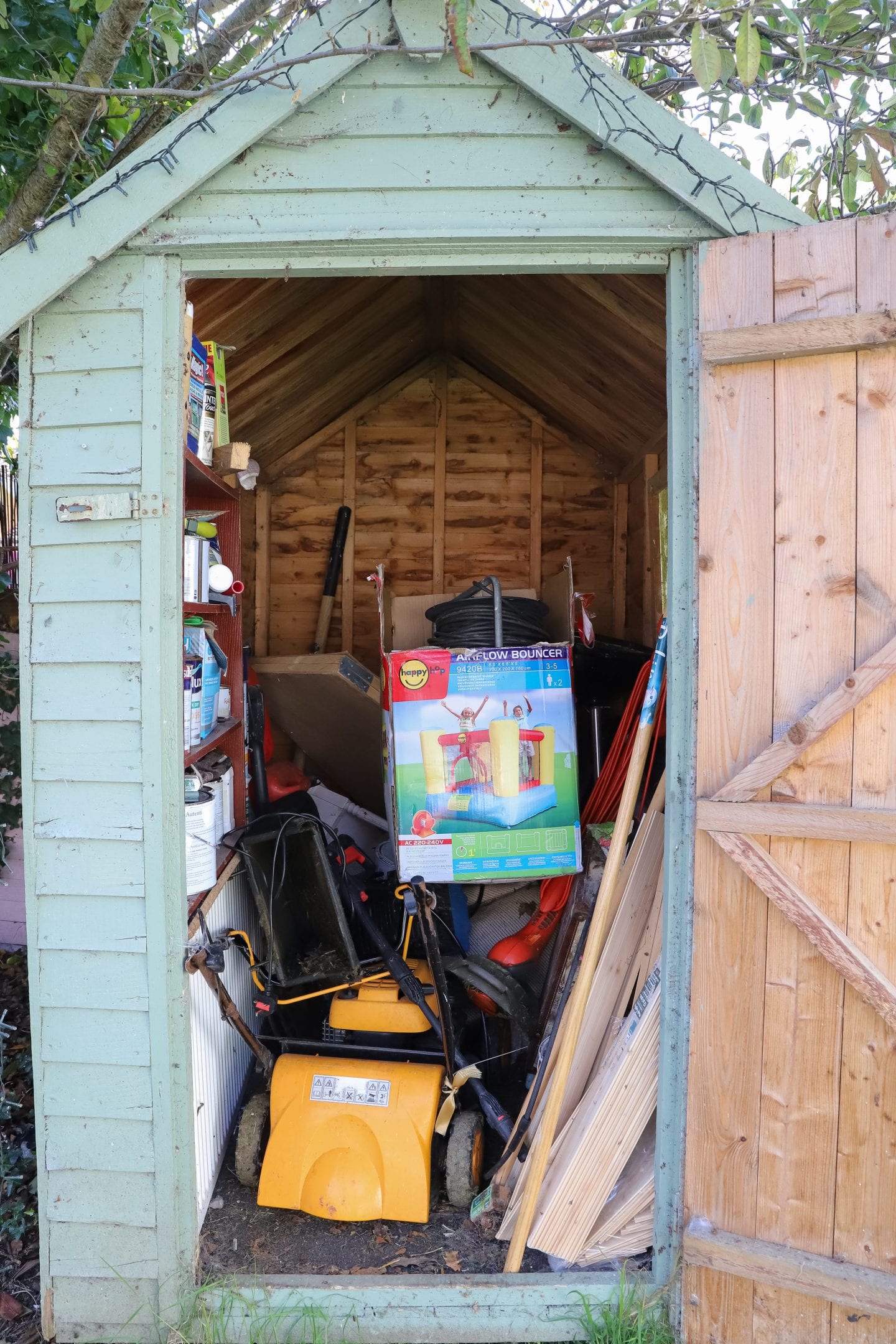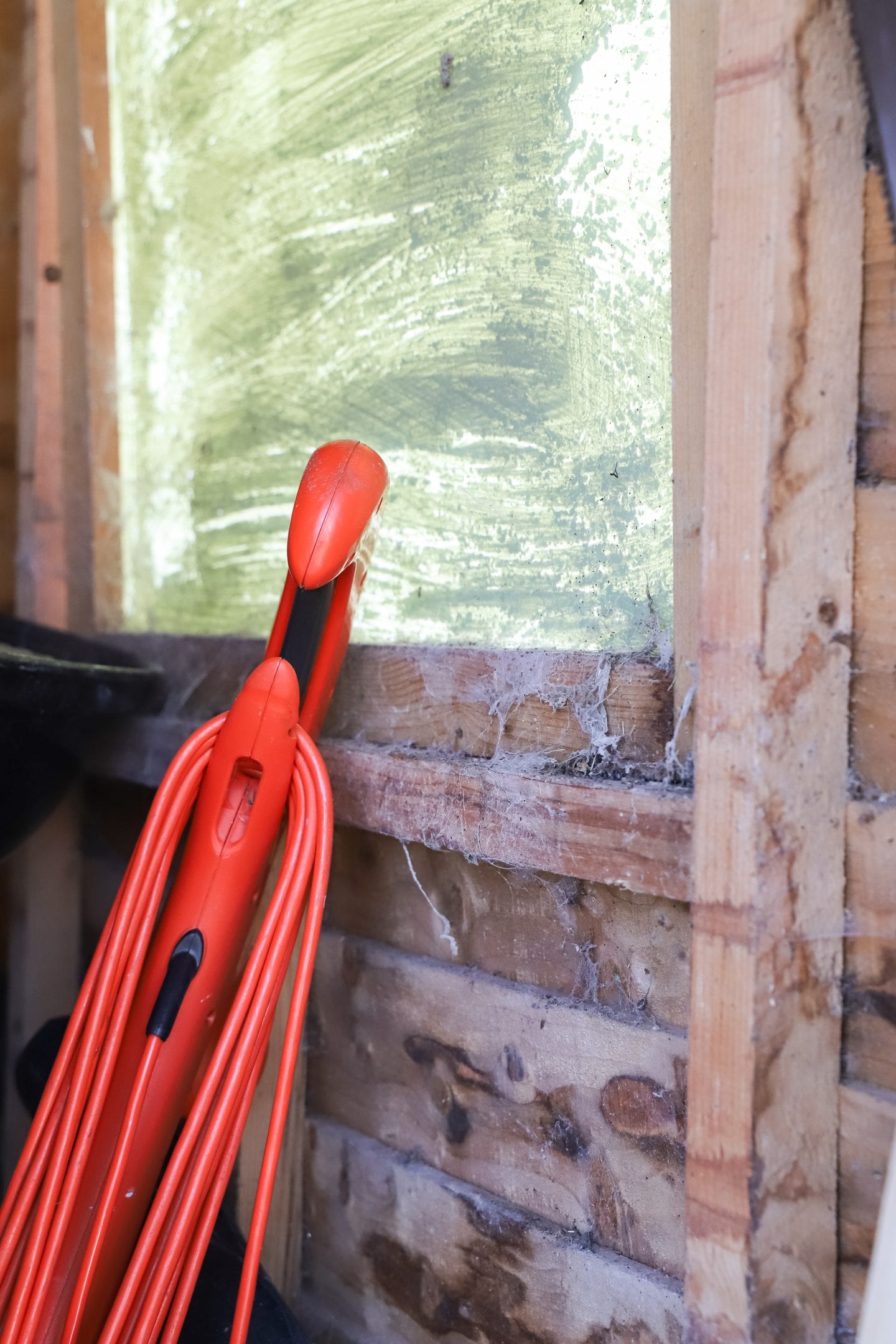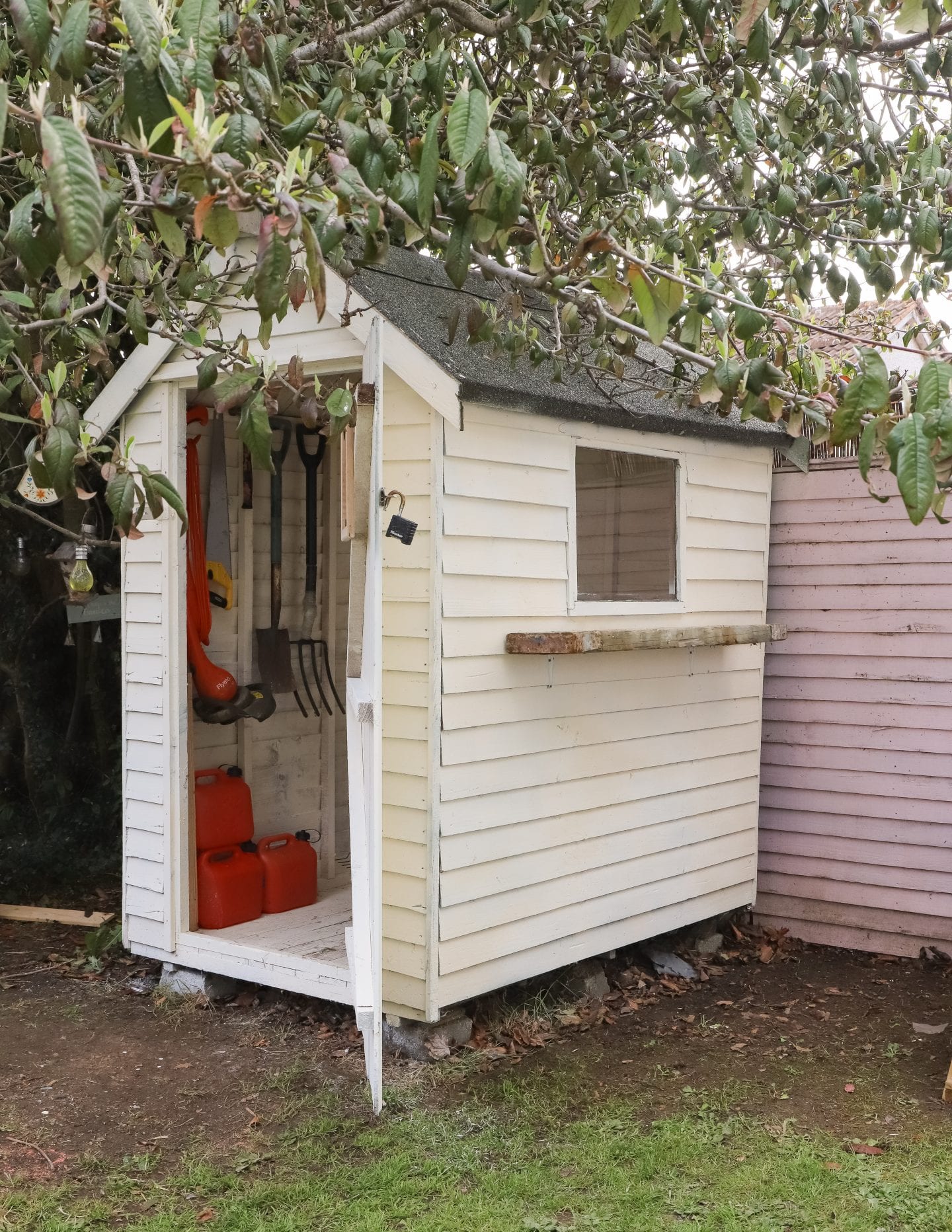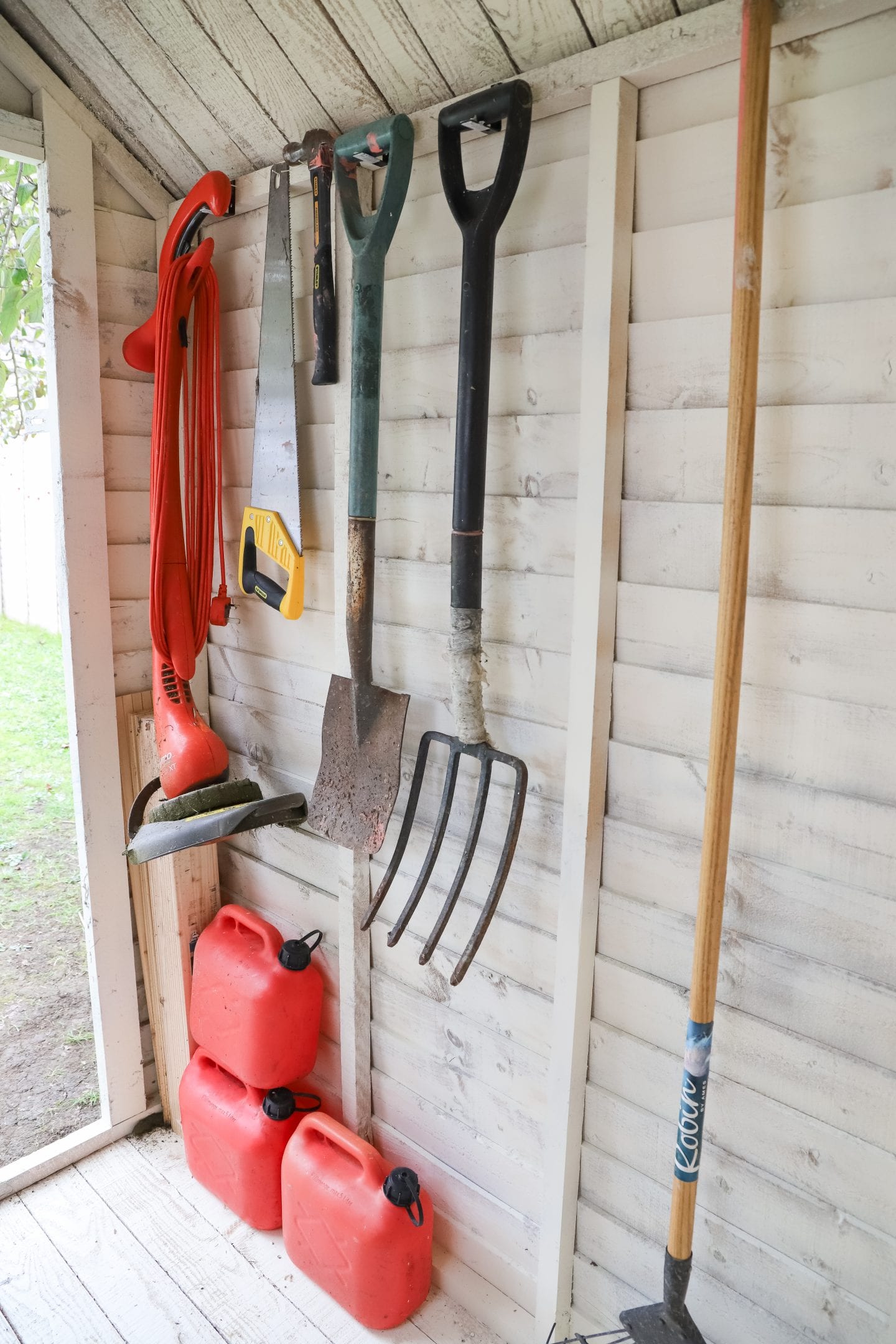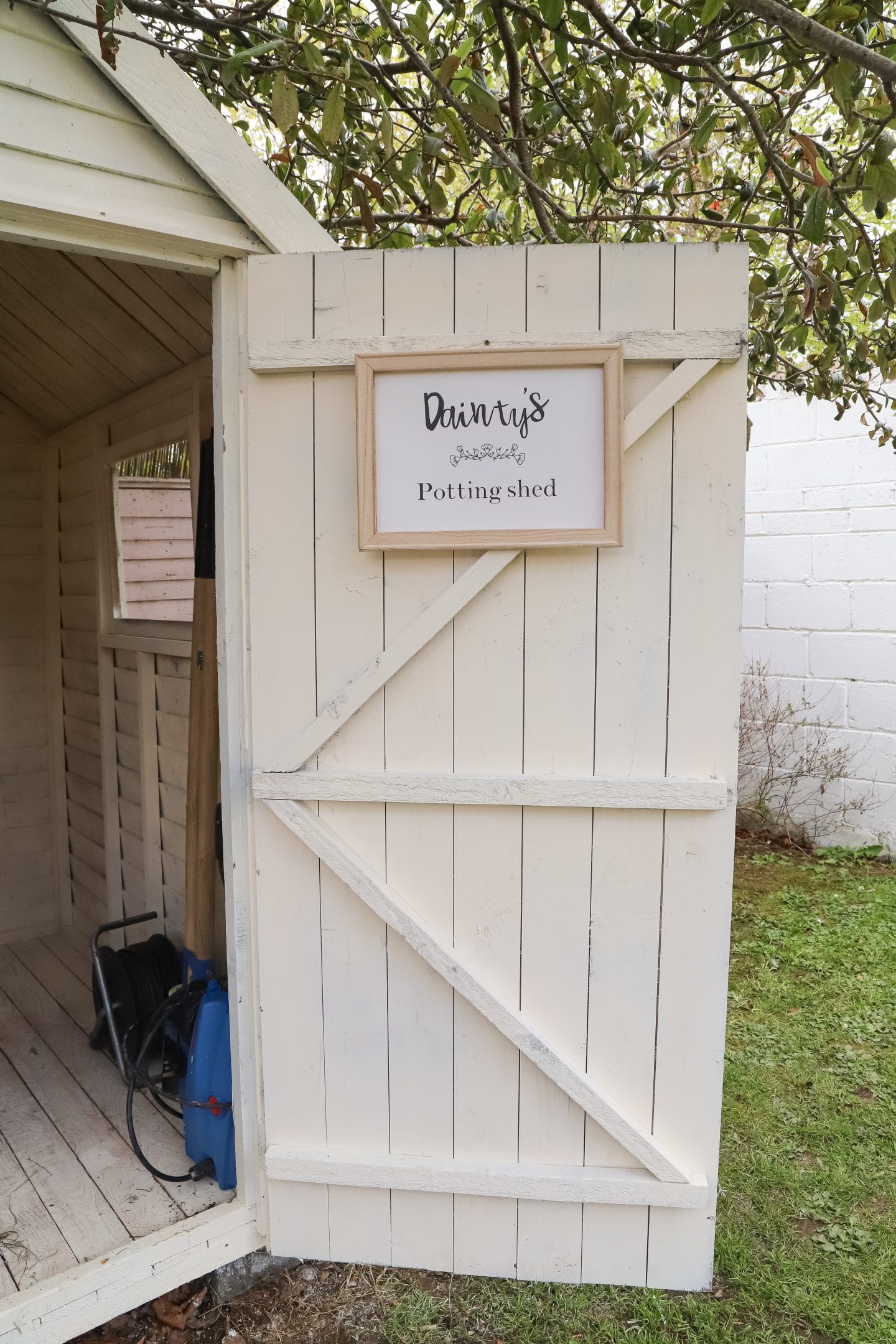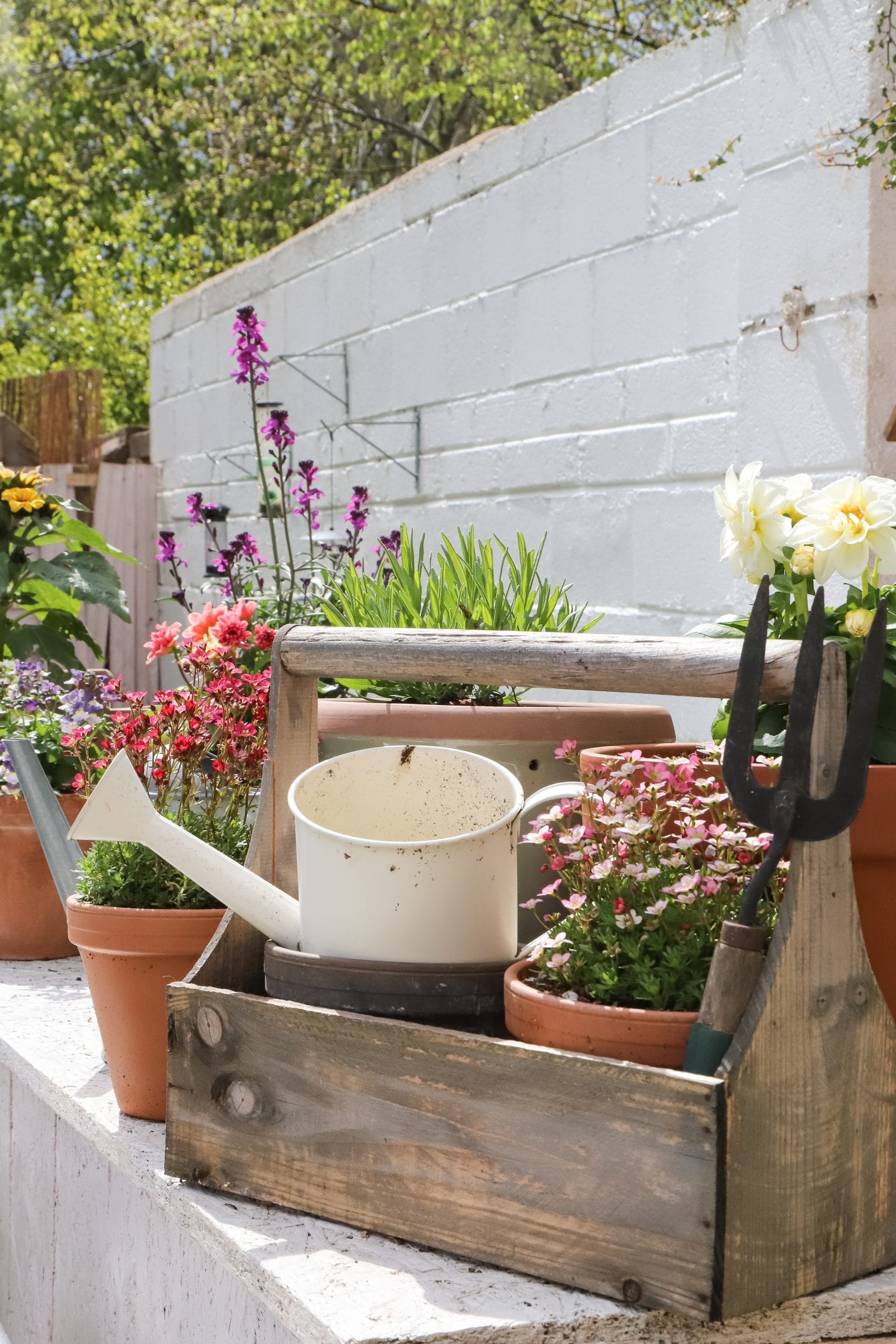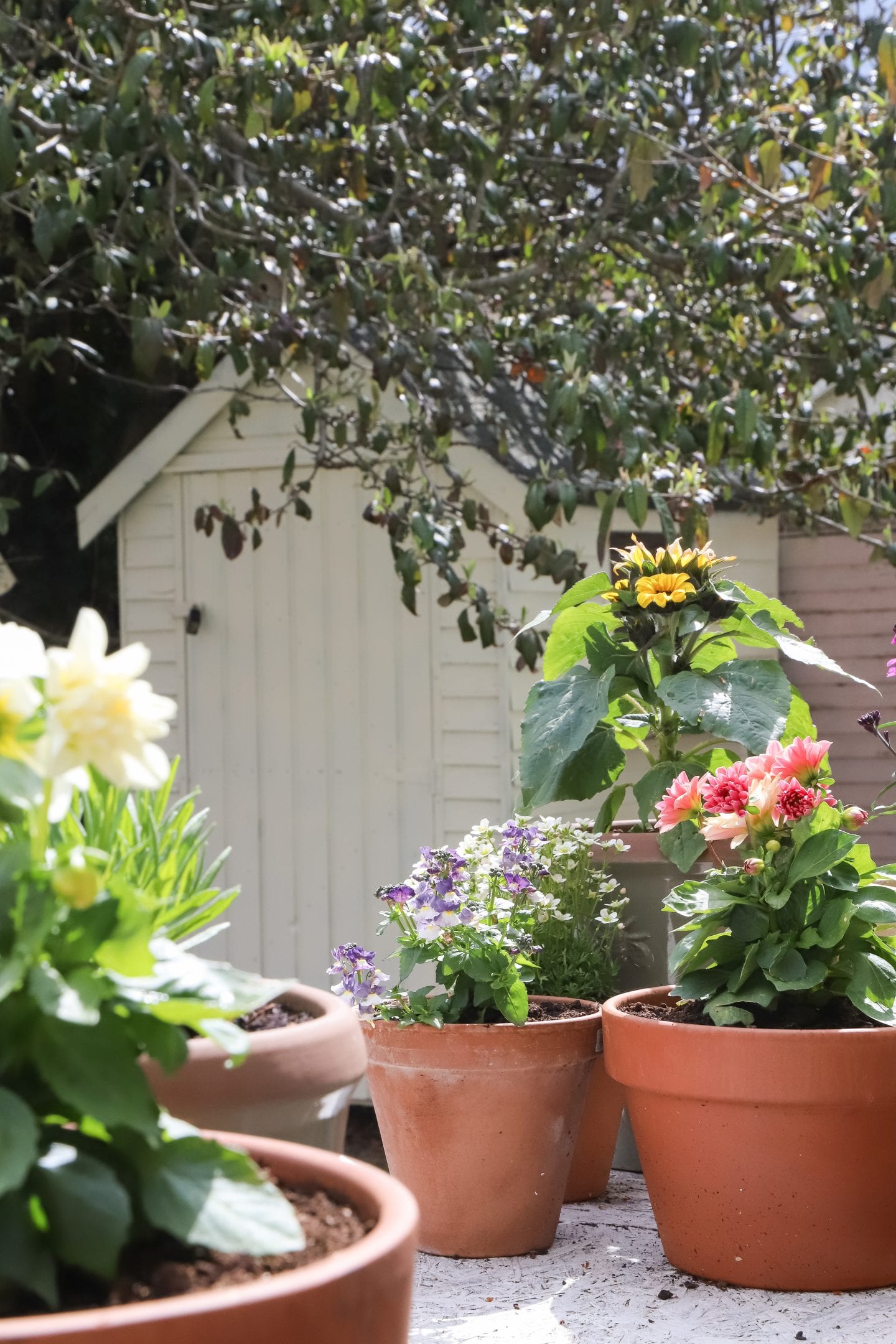 I will pop my YouTube video here if you would like to check out the full-length video makeover
I hope you got some inspiration and motivation to tackle the garden furniture. On days when the sun is out, painting the garden furniture is a perfect weekend job. If you have any more questions on how to paint your garden furniture then leave them in the comments section below. Thanks for reading, Catherine.
Want more garden inspiration? Check out my garden playlist on YouTube below