A few week's ago, my shed looked more like a dump than a cute potting she shed. My shed heaved with years of clutter from my house, and it needed a refresh. In this post, I will share how I created my dream potting she shed in my garden.
My garden shed was already in my home when I moved in. It measures roughly 4ft X6ft and jammed with clutter. There were old paint cans, scraps of carpet, and no organisation.
When it comes to the garden, I only use a small number of tools, and these were hard to find. Every time I took my lawnmower out of my shed, I would have things falling out on top of me.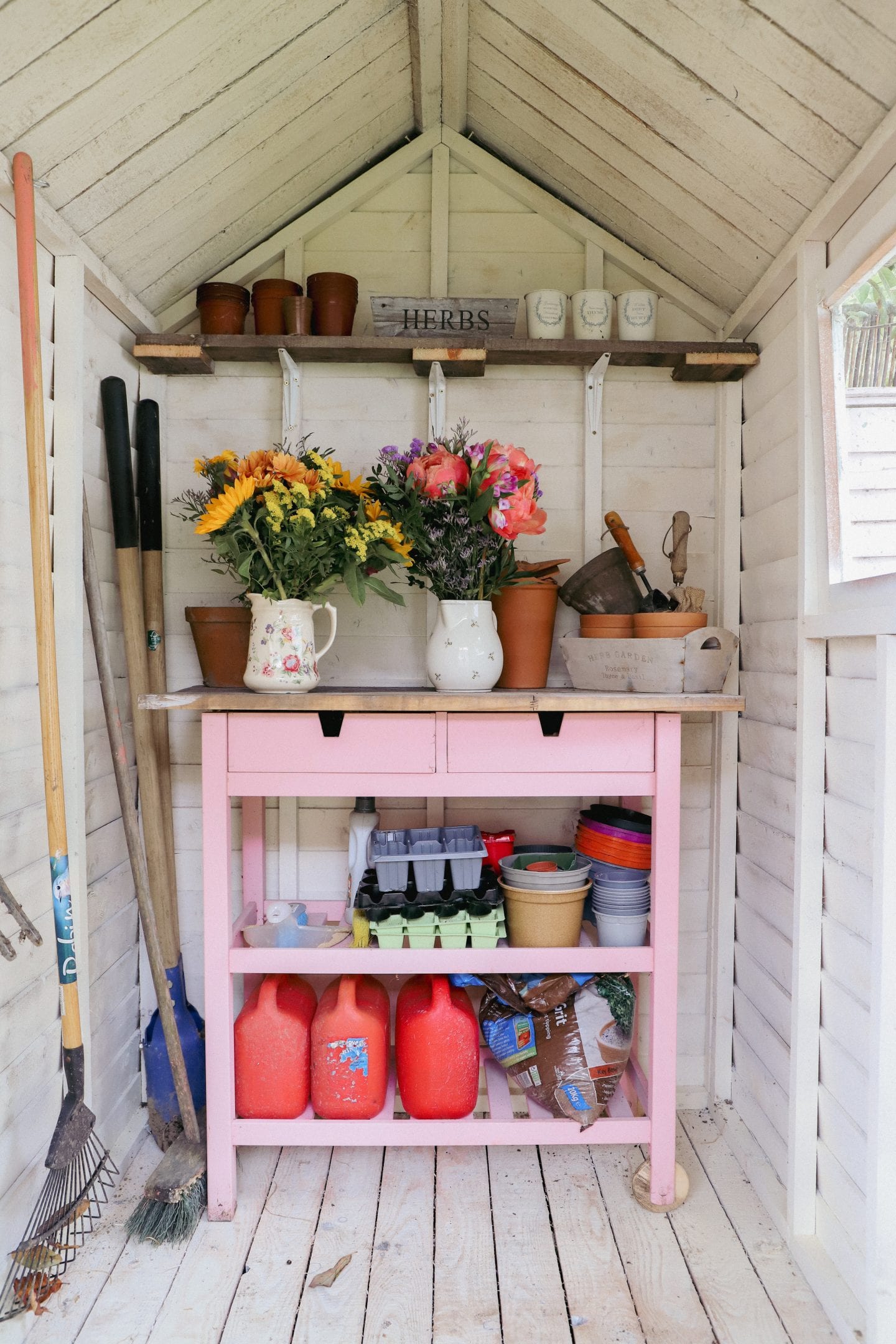 Decluttering my she shed
I began by removing all of the clutter from my shed. There were years of junk in the shed, so I got a skip bag to get rid of it. I had to sort through the clutter and see what could be recycled or passed on.
A lot of the paint cans had dried out or had gone off. I had to take a trip to my local recycle centre to dispose of the cans.
Now I try to order the paint I need, and not buy large quantities because they are on special offer, as it costs to dispose of paint.
I had to get my brother to help me clear the last bits in the shed as it was full of spiders and cobwebs. We power washed the shed and used a brush to wipe down the inside walls.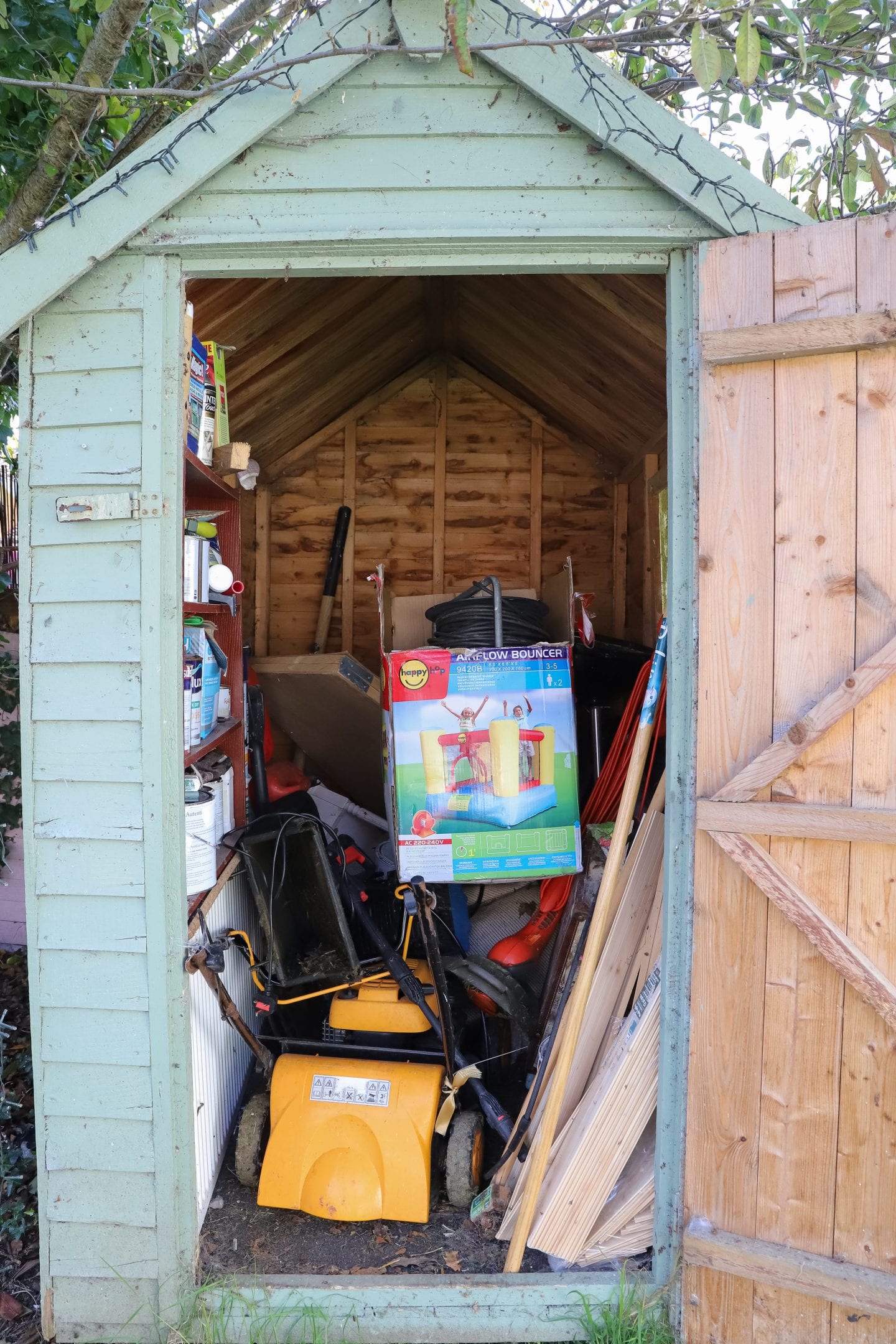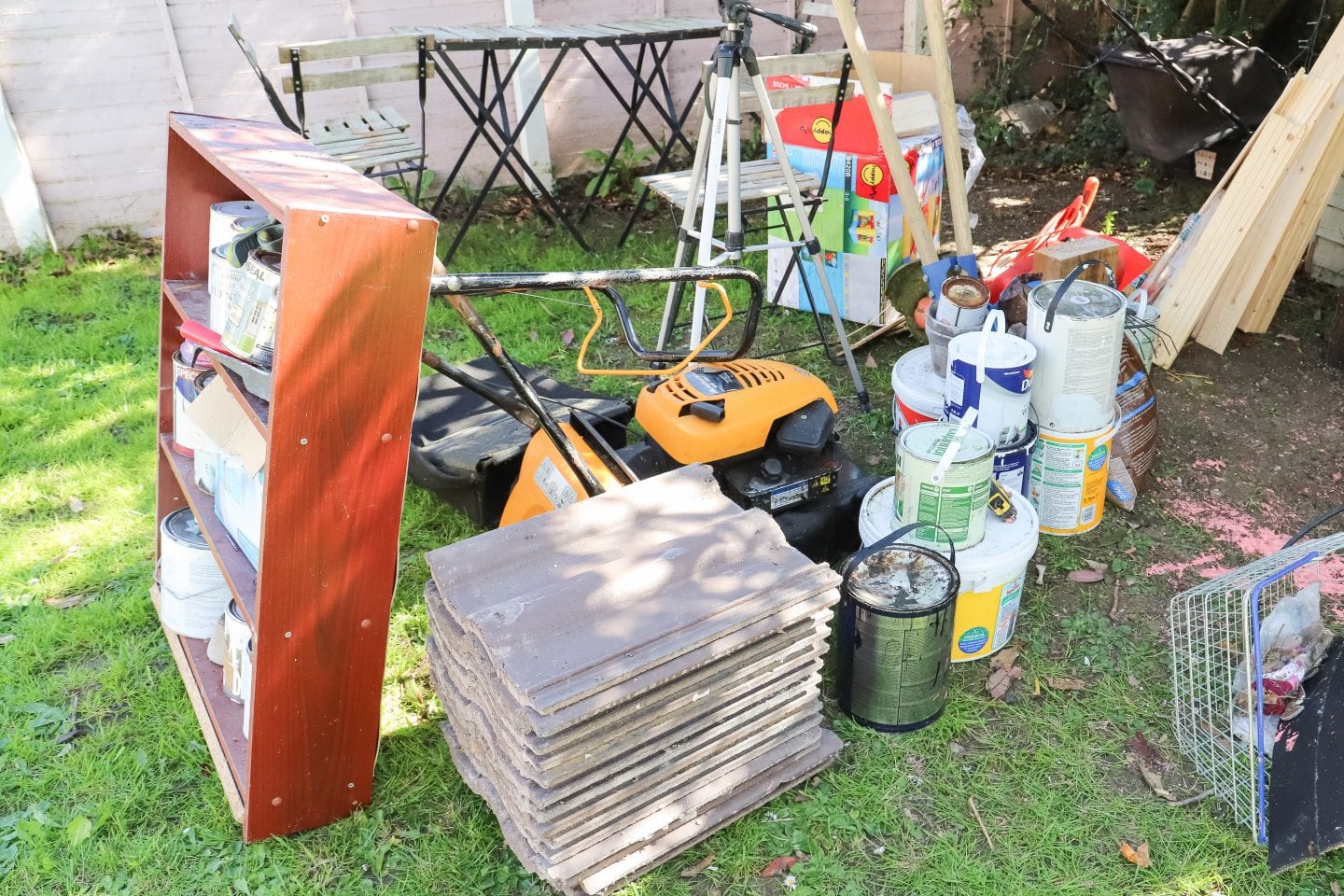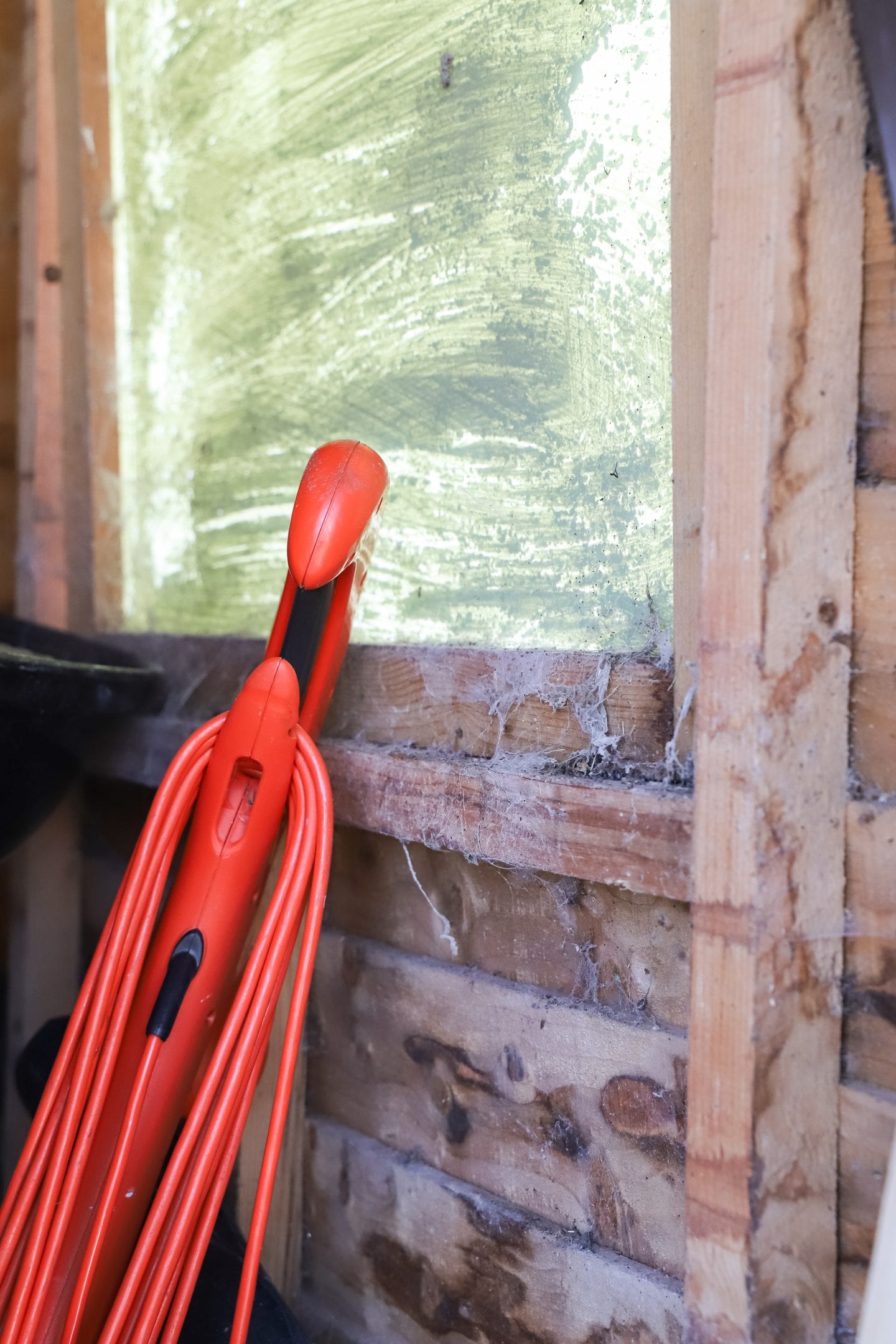 Giving the she shed a paint job
My shed was painted in a green shed a few years ago, but I wanted to lighten it up. This Summer, I hope to get my greenhouse, and it will sit beside my shed, so I want my shed to match.
To paint my shed, I used the Autentico Versante Matt paint in the shade Regency White.
Autentico Versante Matt has a built-in primer and UV protection, and I used 3 litres for my shed. If you would like to get 10% off your Autentico paint order, use the code DAINTY10 at the checkout.
To make the job easier, I used a spray gun. The spray gun saved me time and also kept my hands from aching. Here is the link to the spray gun I used.
Click here for a detailed post on how to paint outdoor furniture.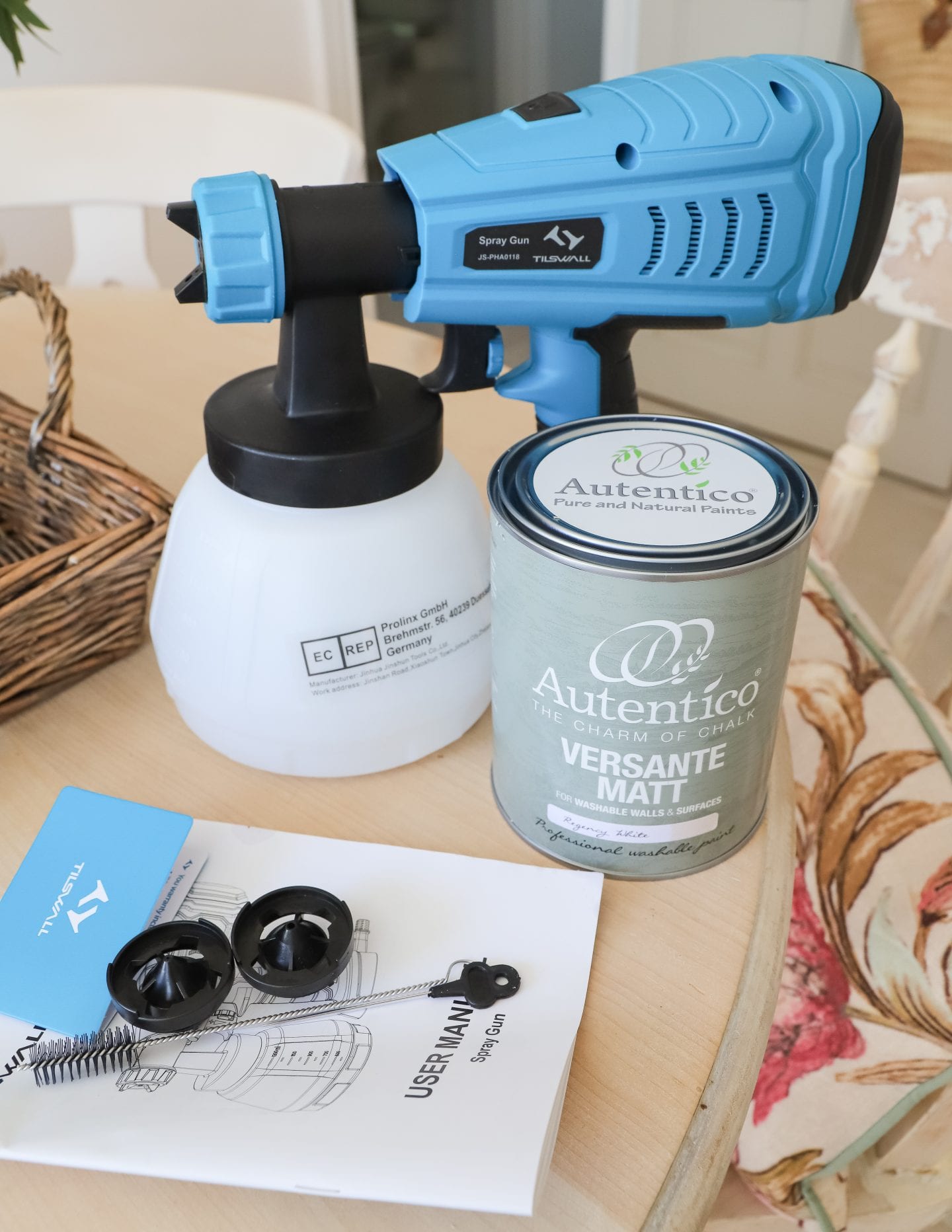 Adding storage and organisation
Now that I had all of the tools that I use, I wanted to make it easy to store them. I added hooks to the sidewall of the shed, and these hooks make it easy for me to hang my larger garden tools.
A few years ago, I painted an Ikea FÖRHÖJA cart and used it as a potting table. I decided to pop this inside my shed, as it gives me storage, but I can also use the tabletop.
I cut up an old wooden pallet for the wood, and I used it to make a shelf. Whenever I buy a new plant, I always keep the plastic pot for potting on my seedlings, so now I can store them on the cart and shelf.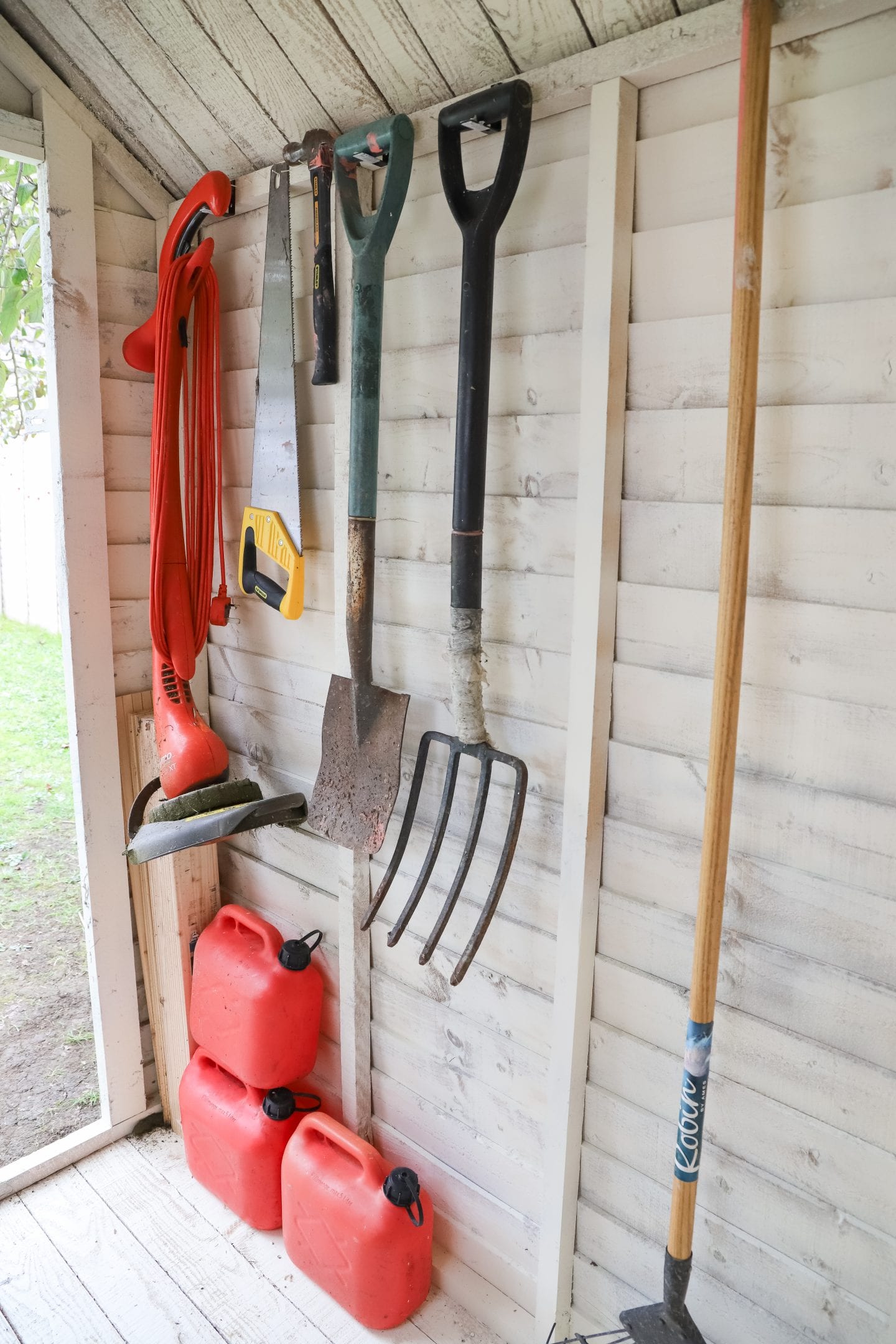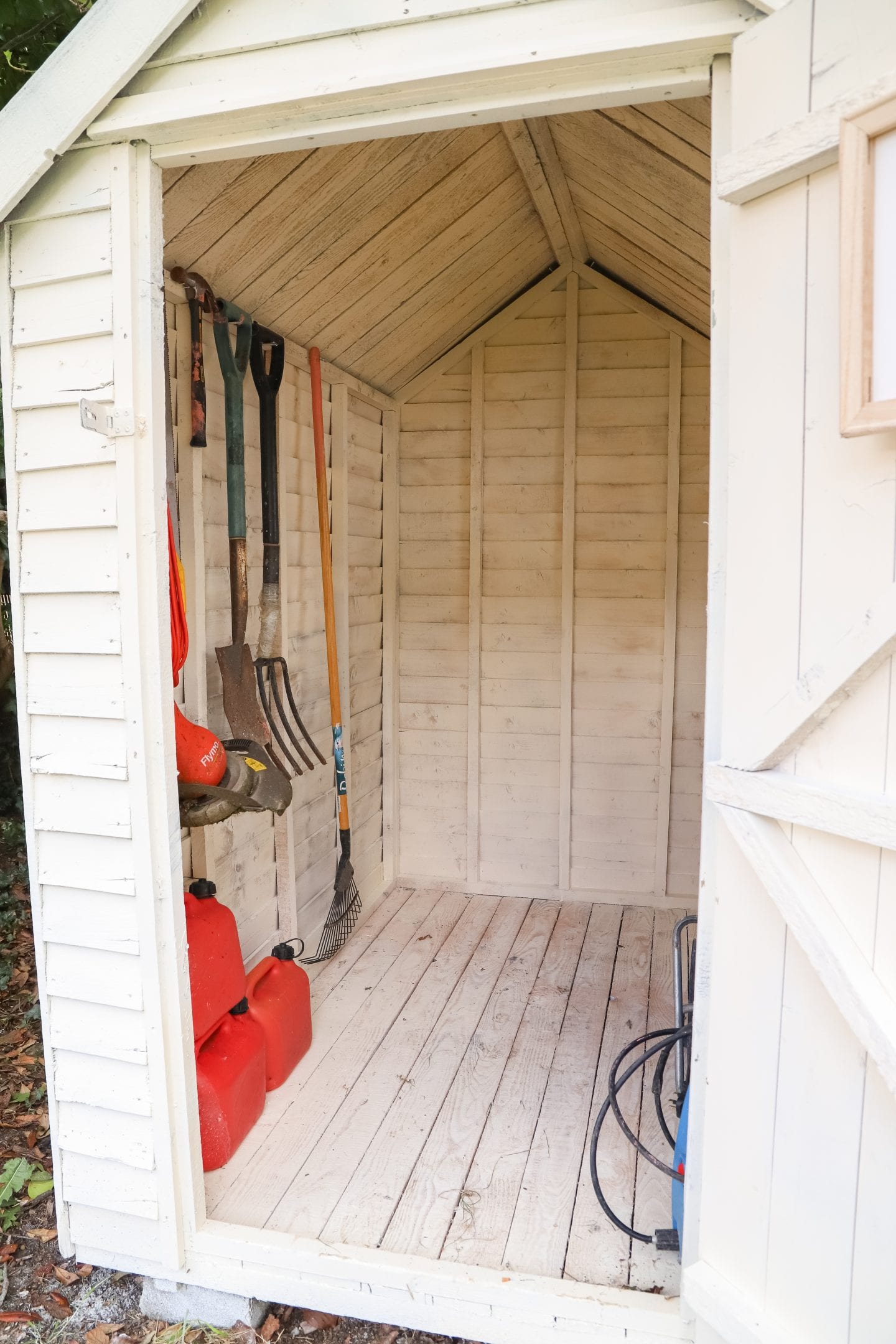 What exactly is a she shed?
A she shed is the female equivalent of the man cave. It can be a space to do whatever you want. I use mine as a potting shed, but you can have yours for sewing, writing or have it as an escape from your house. The main goal is to create a relaxing space that is just for you. Style it in soft colours to create a peaceful feel.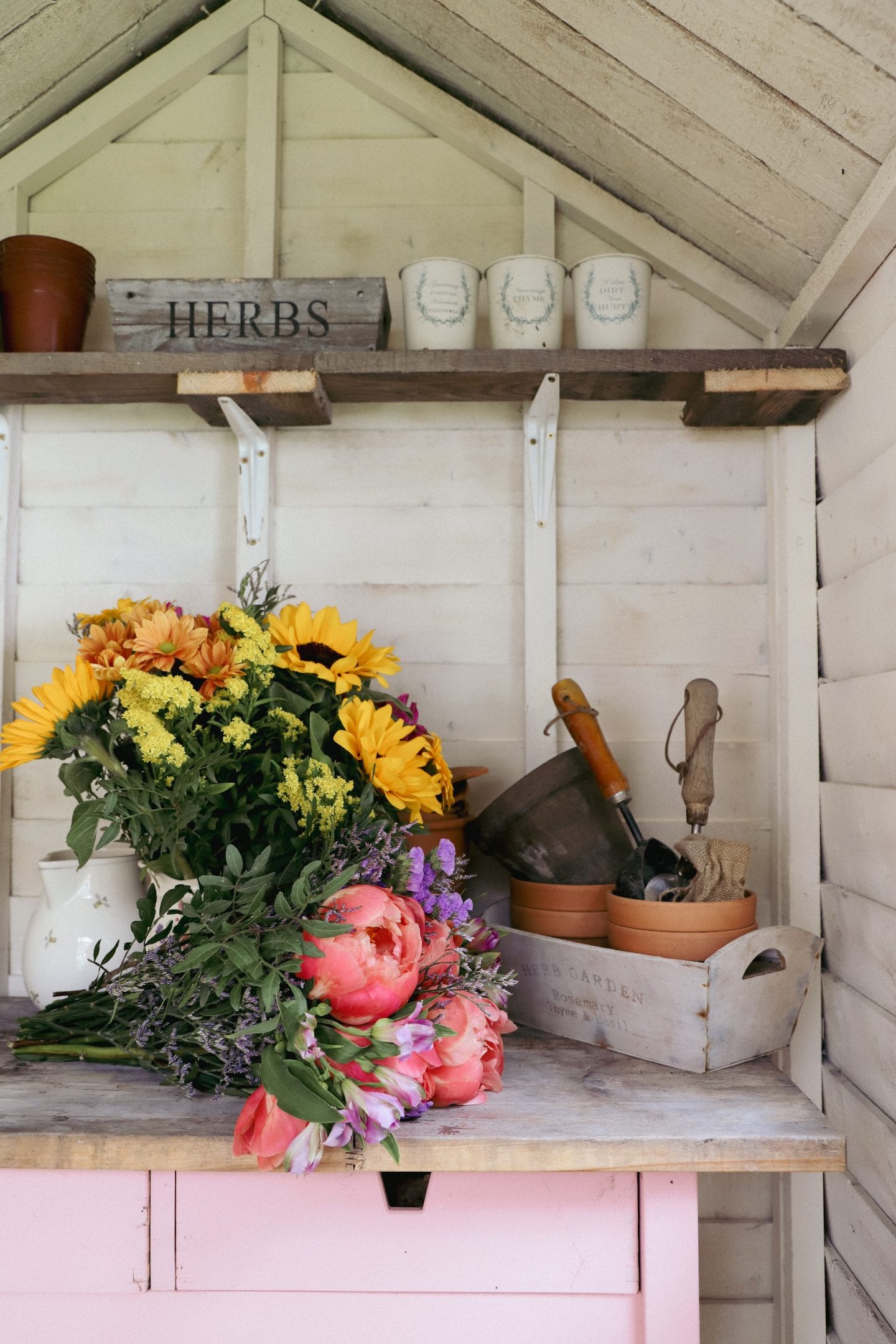 If you would like to have a better look, check out this YouTube video. Or I also have a satisfying declutter video that you can find here.
For more inspiration for garden projects, click here. I have posts sharing how to create a mini herb garden, bee houses and more.
Please share your garden makeovers with me, and you can tag me on Instagram or comment below.
Thanks for reading, Catherine.