Ikea MÅLA Easel Makeover! This week, I took the Ikea MÅLA art ease, and I gave it a makeover! I purchased this for my niece and nephew. With the kids being off from school, I wanted to help out. So, I decided to make a creative space for them. Hands up, who remembers doing art in school on a Friday! Well, I wanted to create that same fun environment, so I purchased some of the Ikea MÅLA items.
For my creative space, I bought the MÅLA kids paint, a FLISAT stool and a LUSTIGT craft box. As I keep these items in my home for when they visit, I decided to give the Ikea MÅLA art easel a makeover. I have seen these art easels hacked in loads of creative ways. Some people hack the Ikea art easel for wedding signs! I will share how I up-cycled mine. I hope you get inspired.
Also, keep an eye out on second-hand sites as you can often see these art easels for sale or free.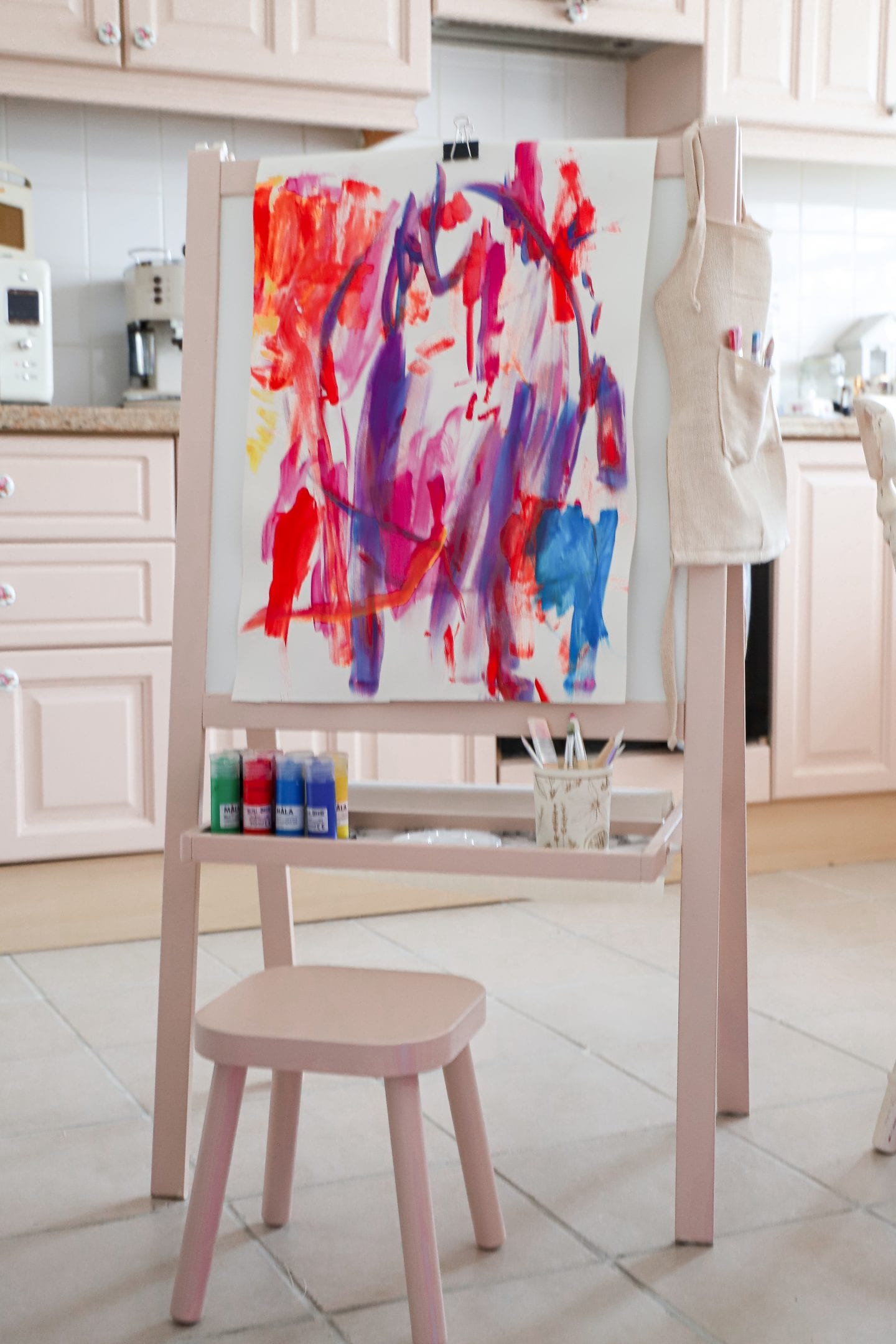 How To Paint Your Ikea MÅLA Art Easel
Prep, prime and paint, these are my three golden rules for a perfect paint job. I picked up the softwood/white Ikea easel. However, they also come in blue and pink. One side of the easel is a whiteboard, and the other side is a blackboard. You can also add the Ikea MALA roll of drawing paper to the bottom and thread it through.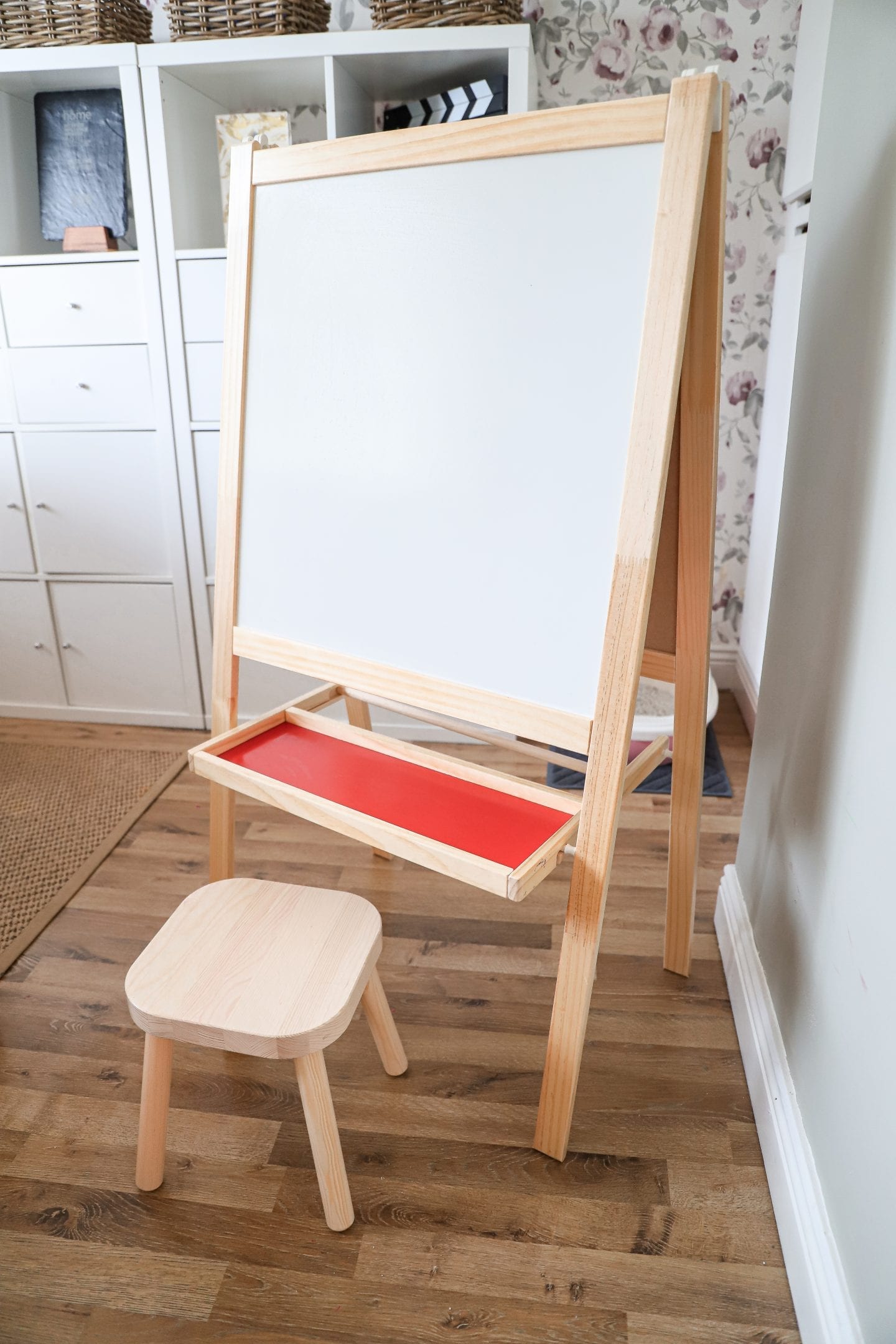 How To Paint Your Ikea Easel
Prep

A quick wipe down with some degreaser will remove any grime leaving you with the perfect base. You can lightly sand the wood with a 150 grit sandpaper to help the paint adhere to the wood.

Prime

I applied one coat of white primer to my MÅLA easel and allowed it to fully dry. The secret to getting paint to stick to Ikea furniture is primer! A primer will reduce chipping and peeling and help your paint bond to the piece of furniture.

Paint

I applied two coats of Farrow & Ball estate eggshell paint. A roller will give you a smooth paint job, and I had a small brush for the hard to reach areas. I used the Farrow & Ball shade Setting Plaster. I had this paint leftover from my kitchen makeover.

Aftercare

When the paint has fully cured, you can wipe this clean. Eggshell, satin and gloss paint is self-sealing. So, no need for wax or varnish. You can clean your art easel with warm soapy water.
I also painted the FLISAT stool and a LUSTIGT craft box by following the steps above. For a more detailed post on how to paint Ikea furniture, click here.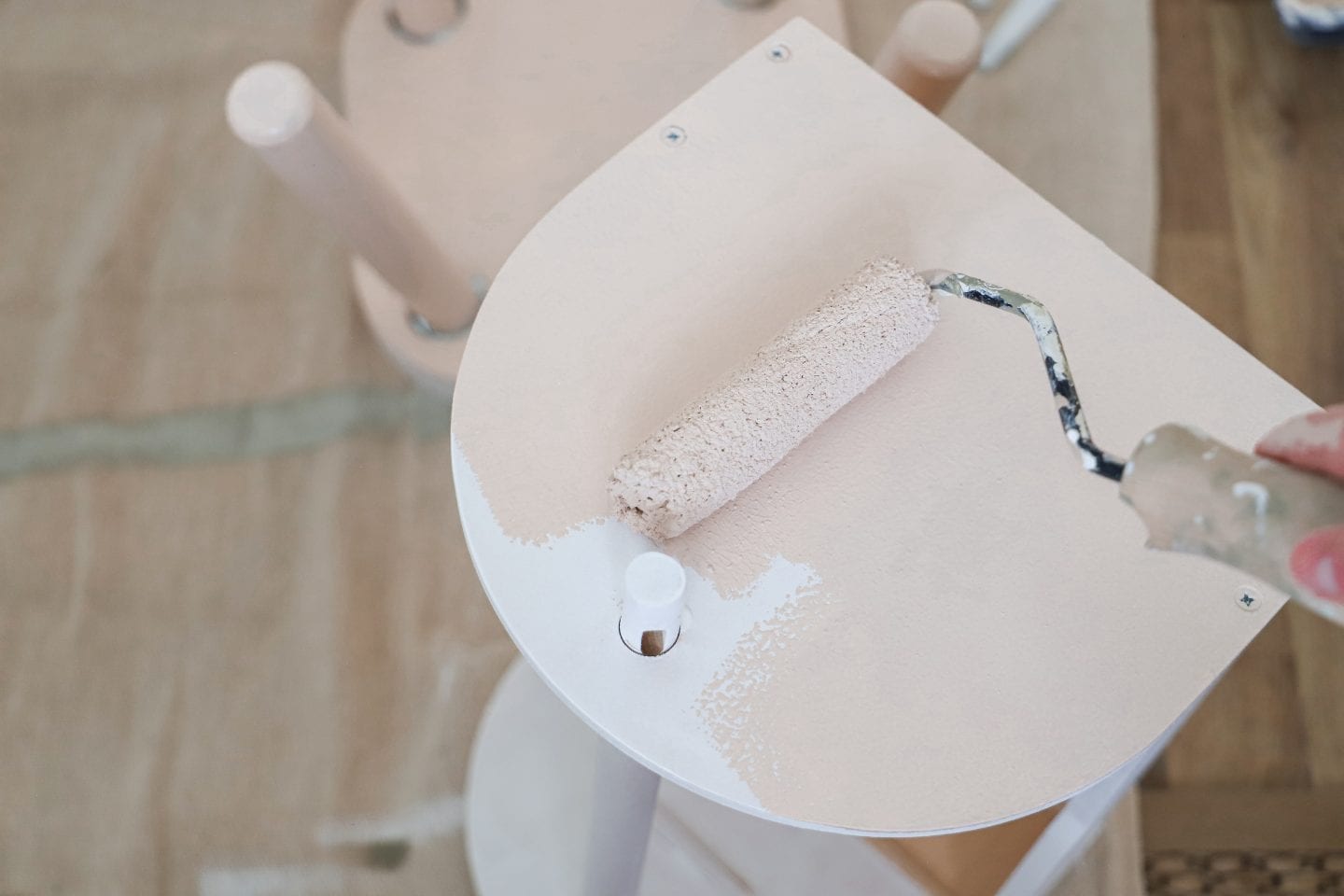 Adding Some Detail To The Art Easel
I used a marble patterned sticky vinyl on the small shelf in the easel. I could have painted this shelf. However, I wanted something a bit more durable. I had a scrap piece of this marble vinyl from a previous project.
It's so easy to apply the vinyl to the shelf. I measured the easels shelf, and cut my piece of vinyl to size. Using a credit card, I smoothed the vinyl onto the shelf and rubbed away any air bubbles. This vinyl is wipeable and durable.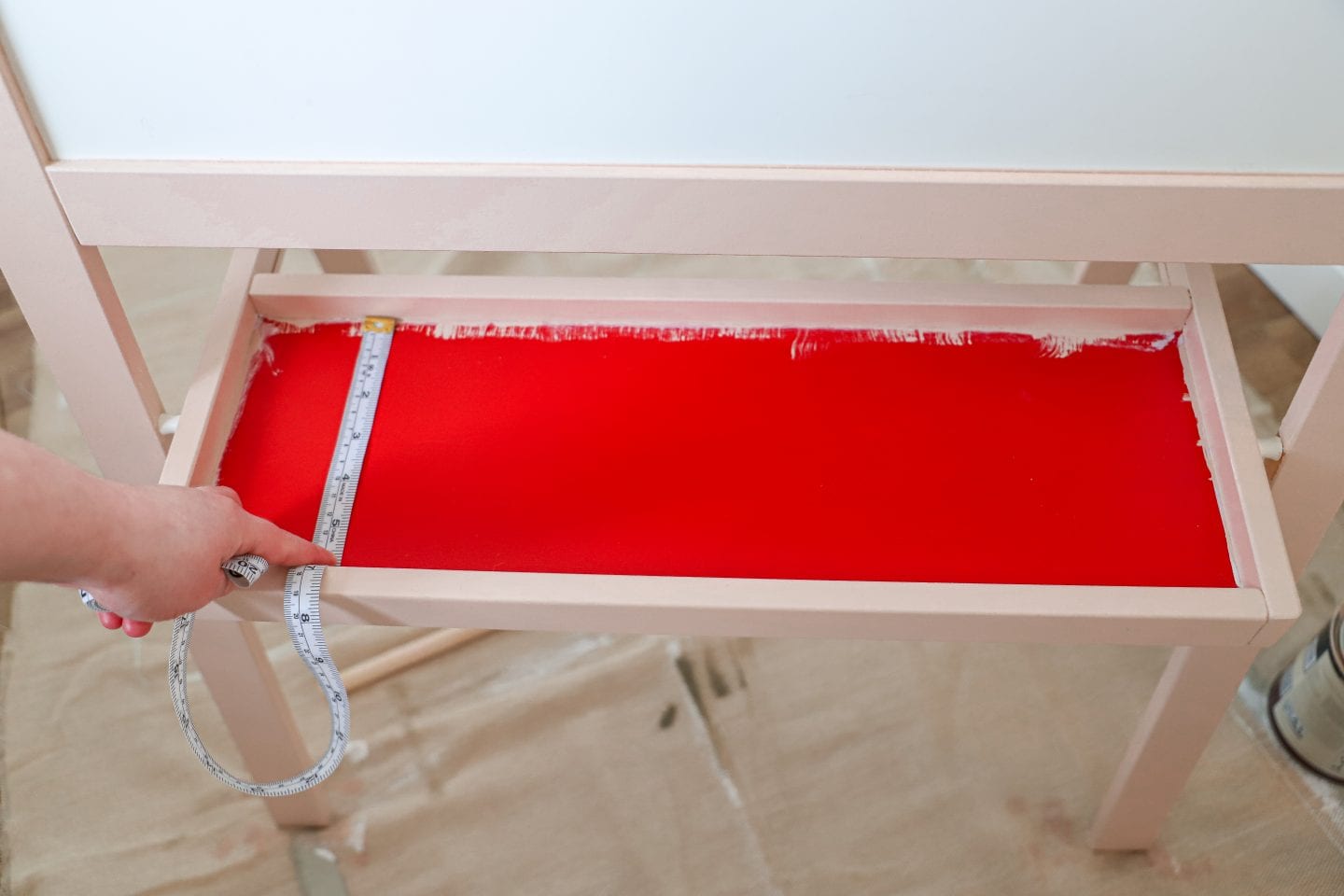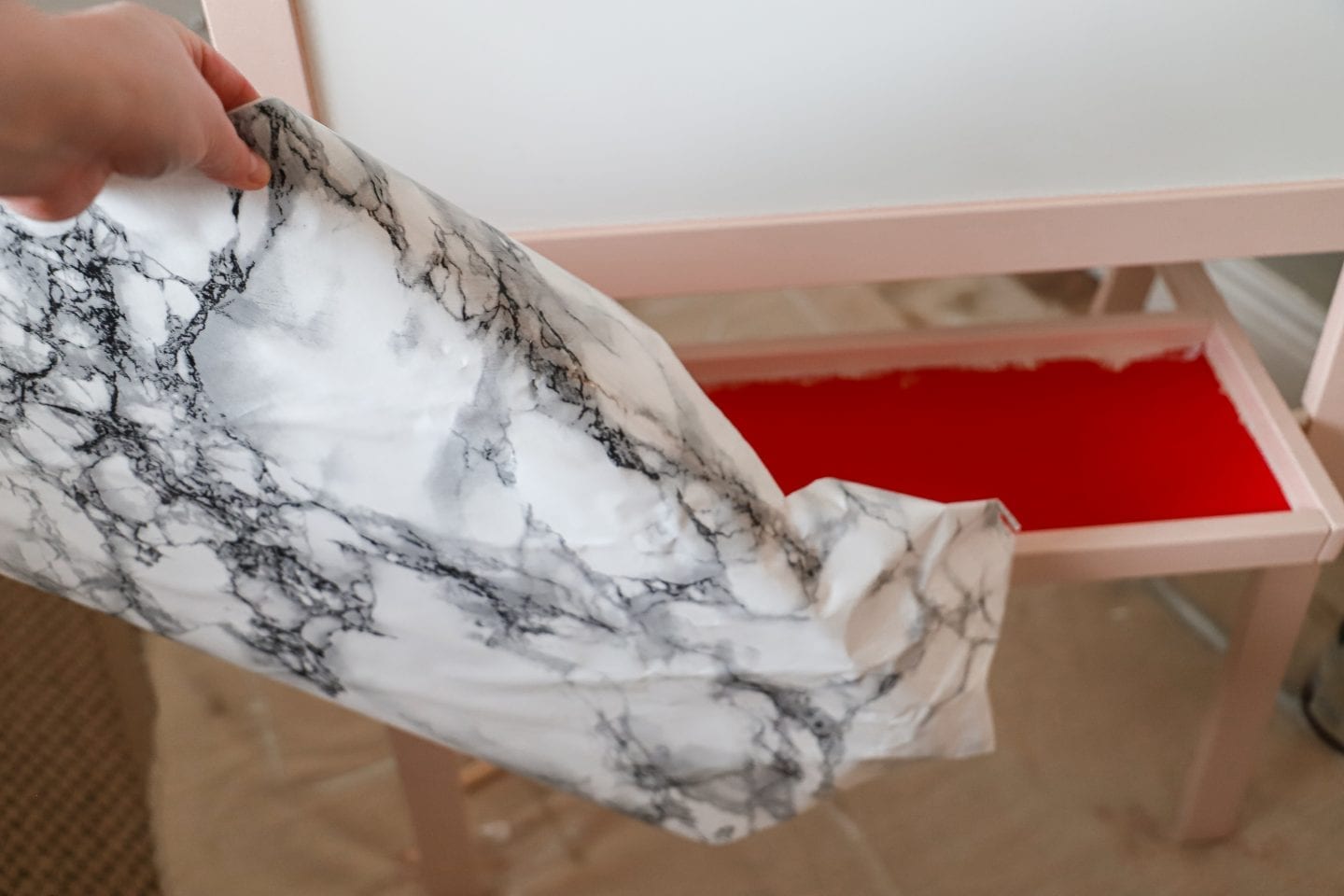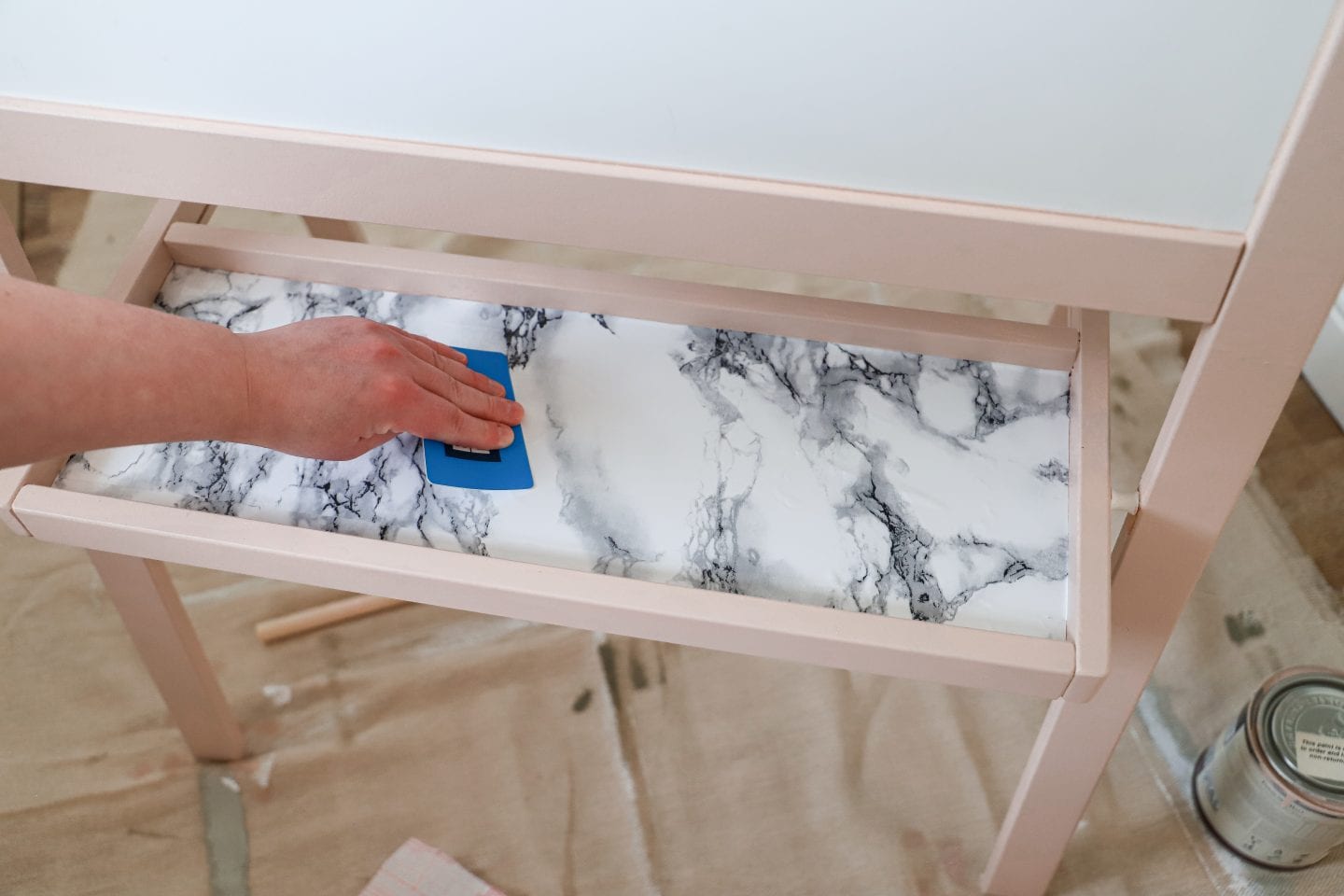 MÅLA Kids Paint And Chalk
My niece and I had fun using the Ikea paints. I was worried that these paints would be hard to clean up. A damp rag was all I needed to wipe away any paint. We also used the chalk on the blackboard, and this too was easy to clean up.
Once my niece and nephew finish getting creative, I can fold the art easel and pop it away, giving me a quick cleanup. I use the LUSTIGT craft box to store the paints, brushes and chalk. The Lustig craft box is so cute, and it looks like a mini toolbox.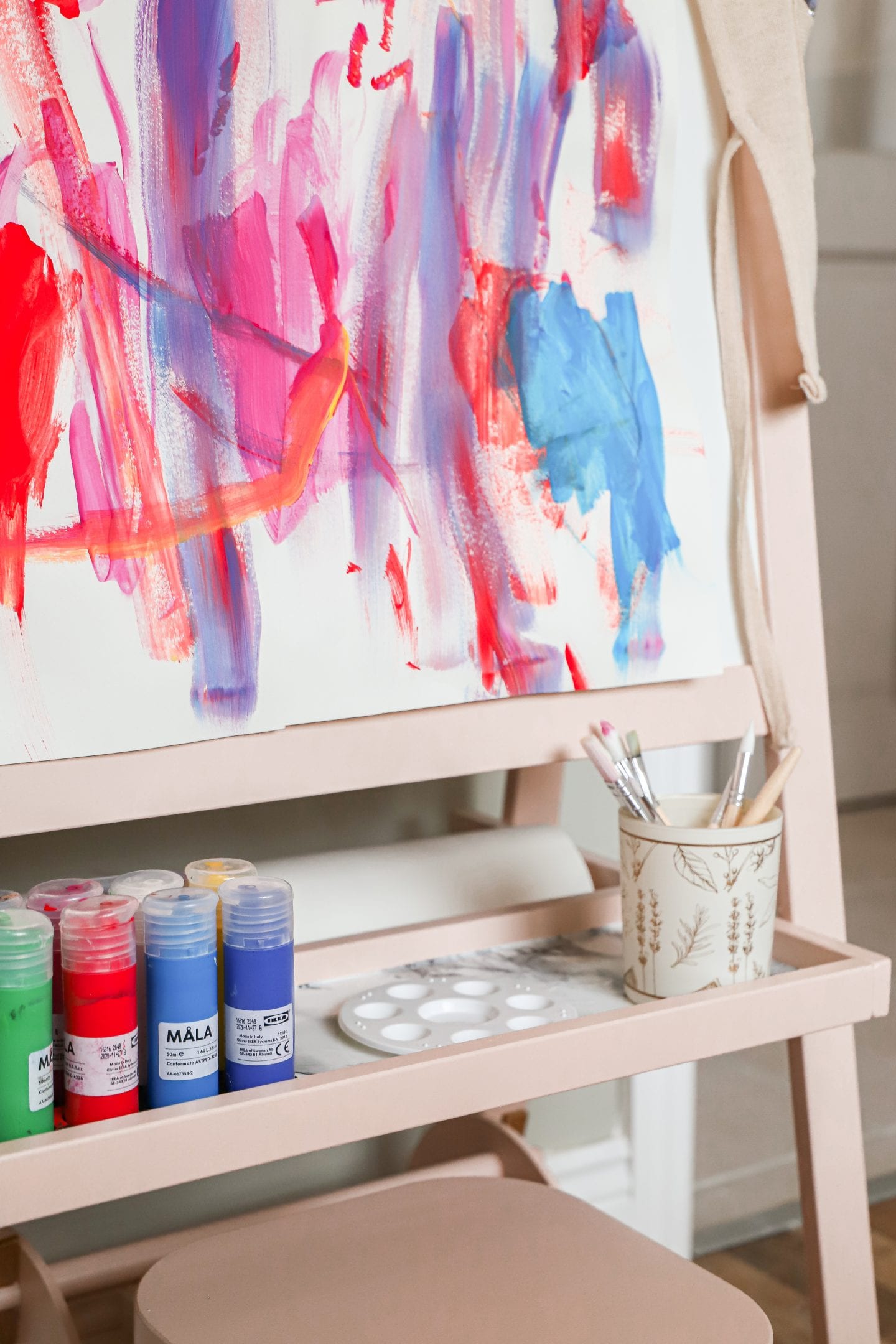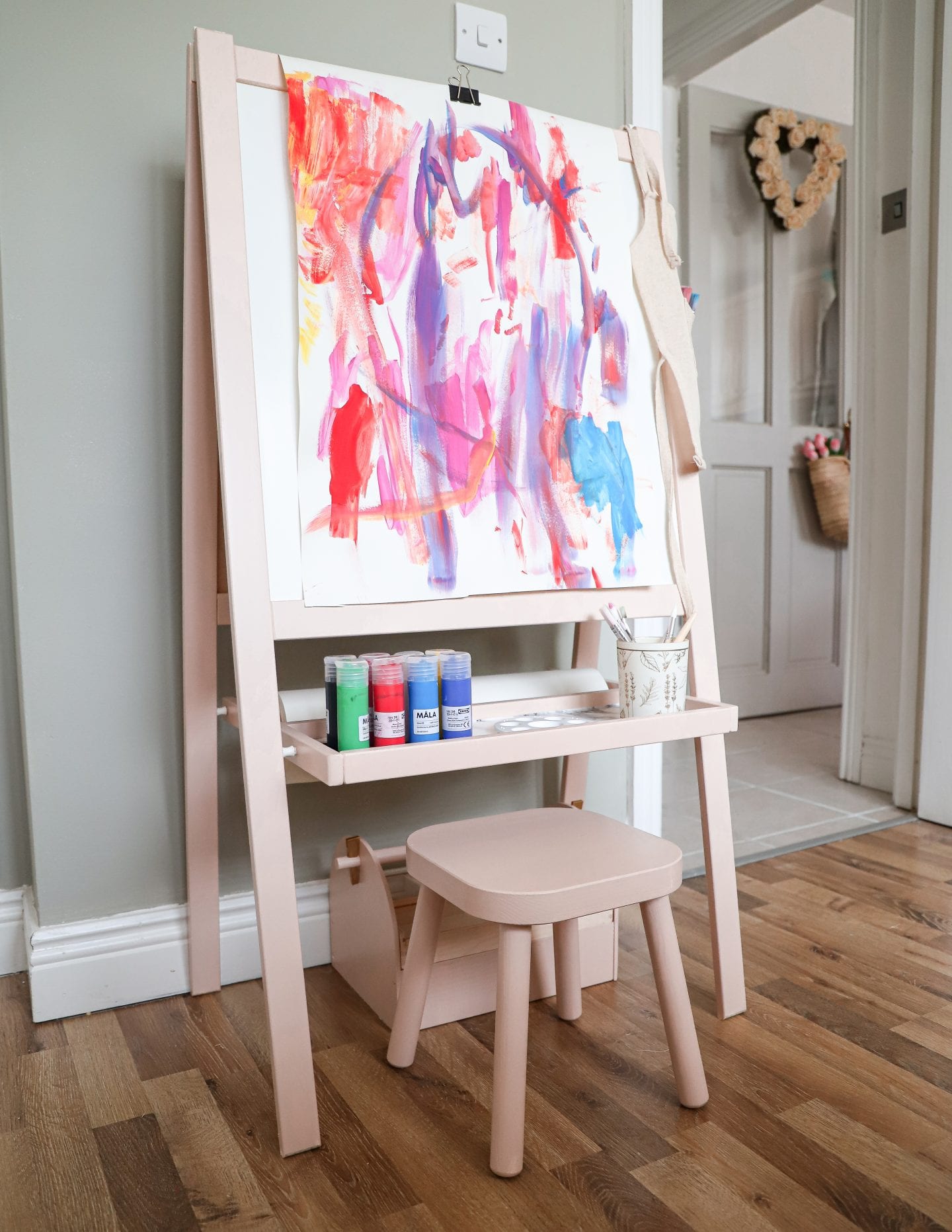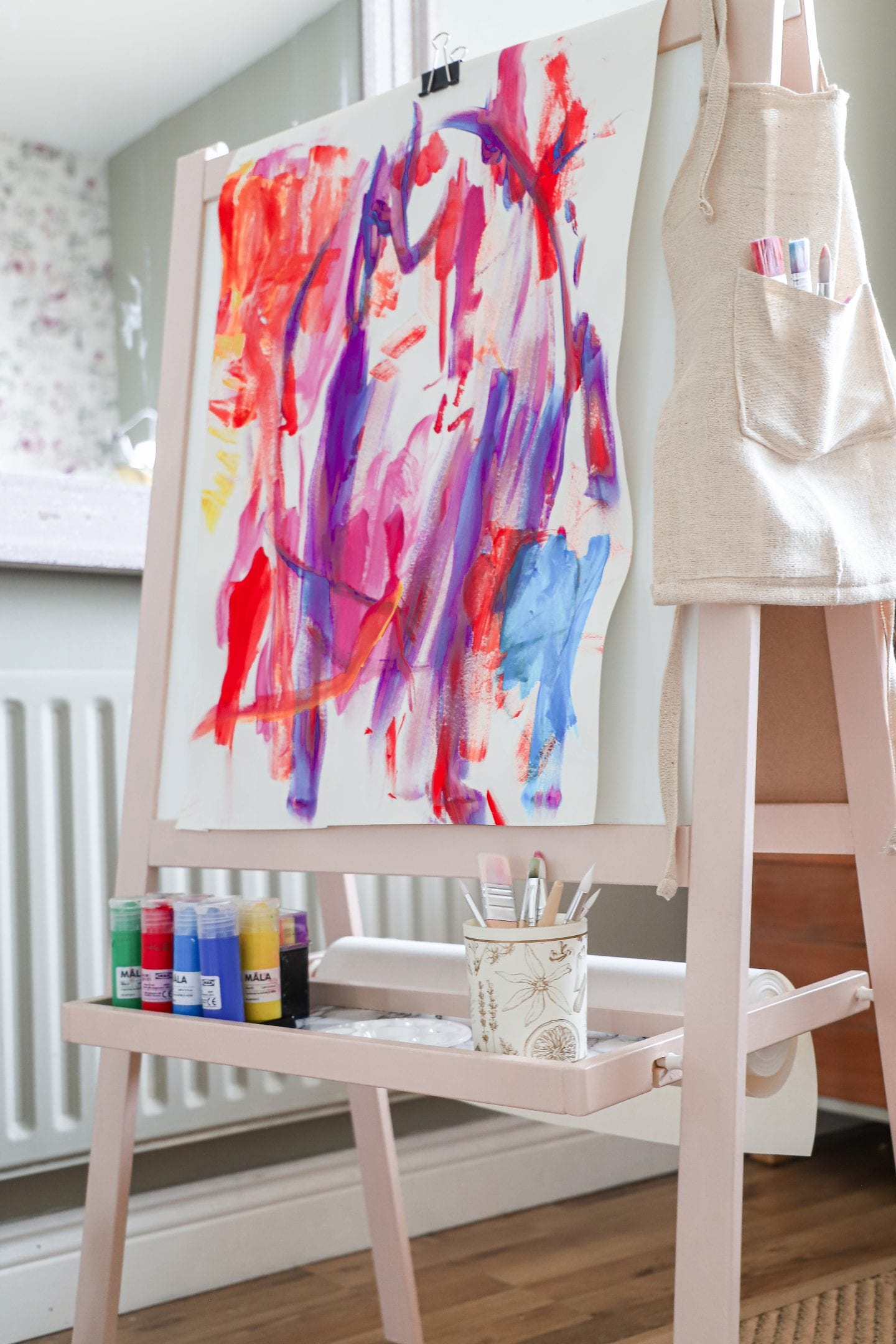 I hope you got some inspiration from this post. Check out my YouTube video below, where you can see me give the Ikea art easel a makeover. Also, I have a kids apron DIY included in the video. I hope you get ideas and inspiration for your creative corner. Please share your creative space with me. You can comment below or share on Instagram. Thanks for reading, Chat soon, Catherine.