I have been at it again! Wooden pallets are just not safe around me. This week I have a DIY teapot bird feeder that I made from some pallet wood. Pallet wood is so easy to get your hands on and most places will let you take it away for free. The wood can be a bit rough but with a bit of TLC, you can have it smooth and ready to use for a project. I got lots of inspiration from creators over on Pinterest after seeing teapot bird feeders. I decided to have a go and make my own version. I put together a video on how I made my piece which I will link to below.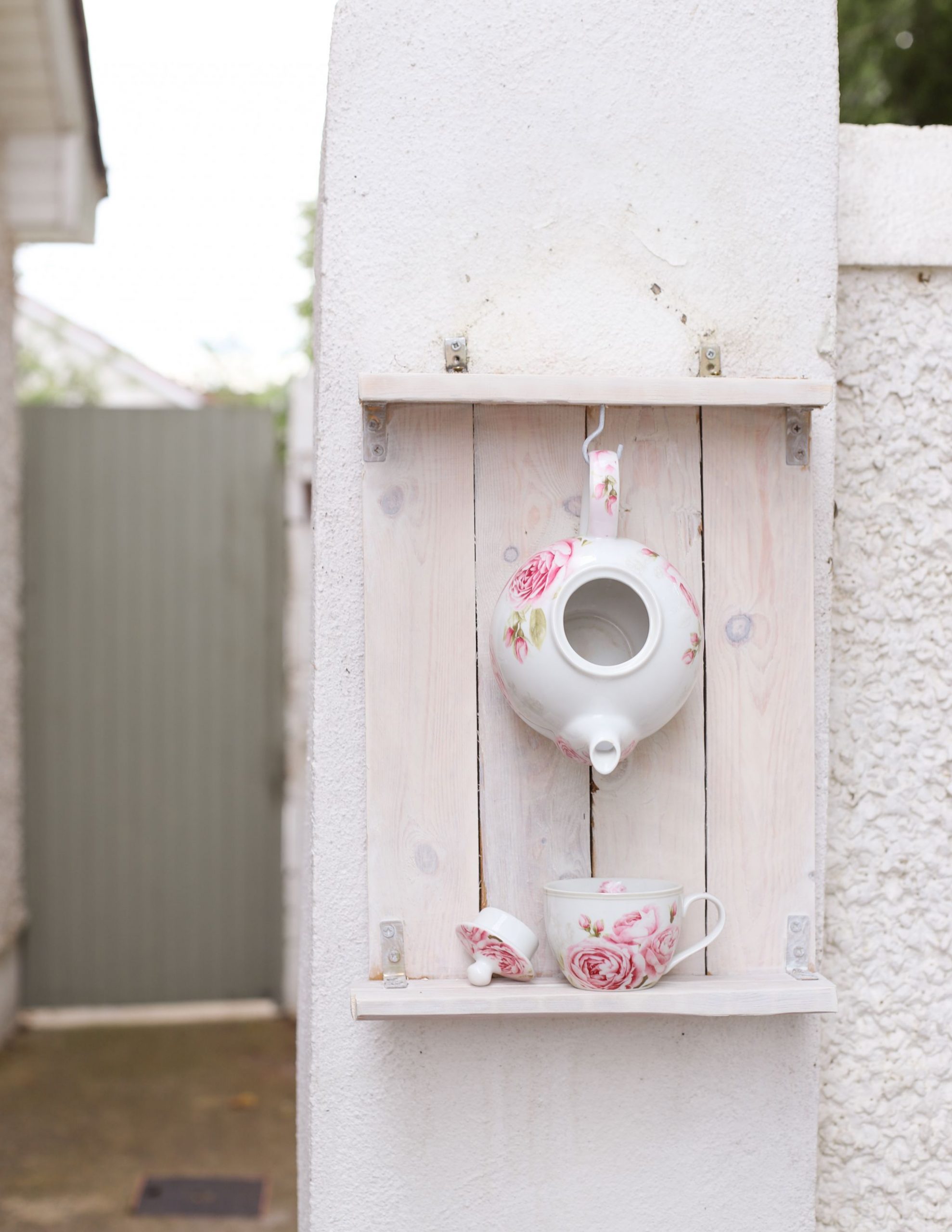 After I had cut, drilled and sanded my piece, I used some watered down paint to achieve the whitewashed effect. I used some paint by Autentico called "Milk". I have an affiliate discount code with the guys over at Autentico where you can get 10% off your order by using the code DAINTY10 at the checkout. For my readers in Ireland make sure to order off this site and not the UK site as you will get cheaper shipping.
Don't forget to take extra care when using power tools. Don't worry if you don't have a jigsaw as you can use a hand saw to cut your wood. Always follow the instruction guide that comes with your power tools and wear safety goggles and a mask when using them.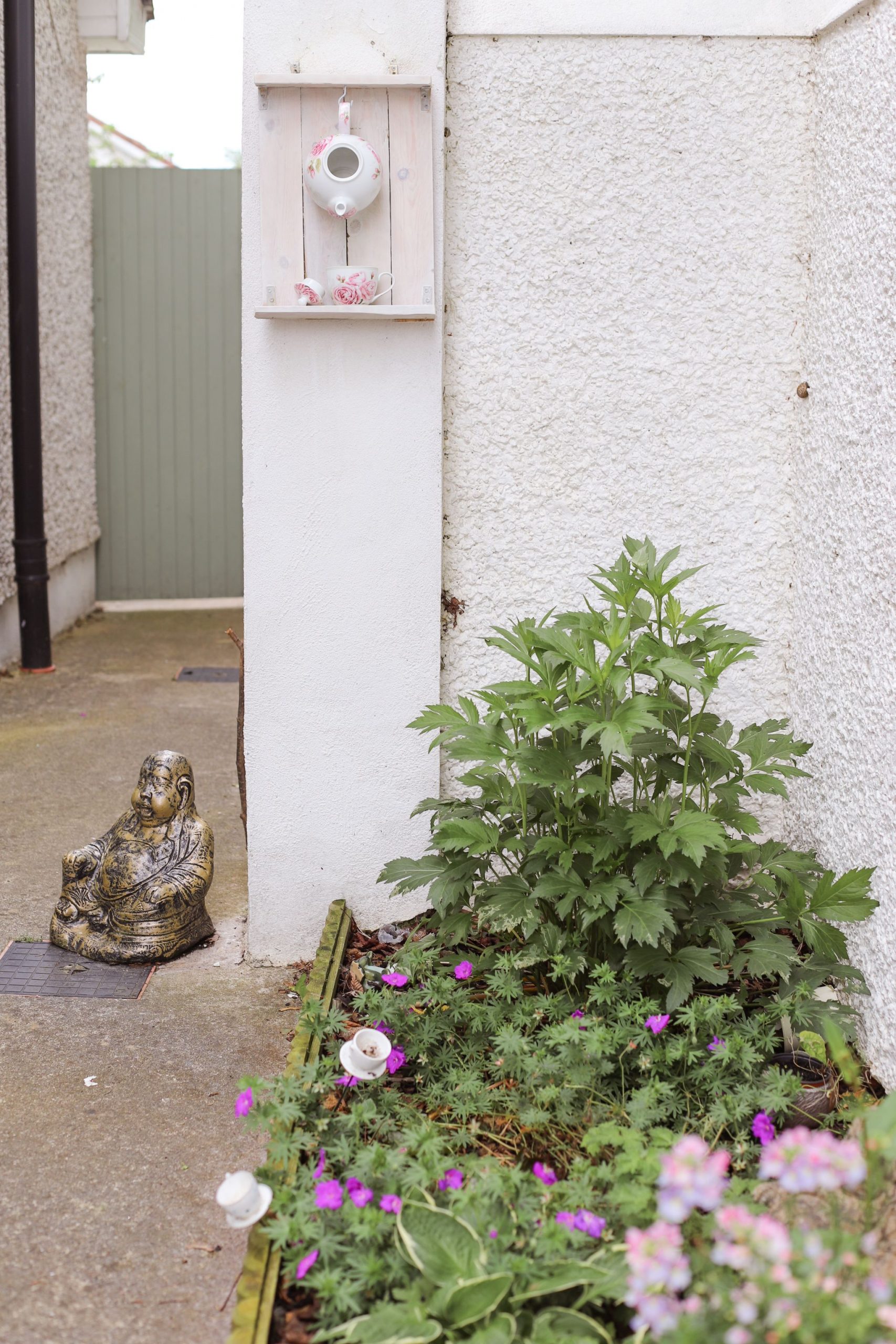 Adding trinkets and bird feeders to your garden is a great way to fill any gaps in your flower bed. It also adds some interest and catches people's eye. You can get really creative with your china and recycle old pieces that you might have found in the second-hand shops. I will link to some below for you to check out.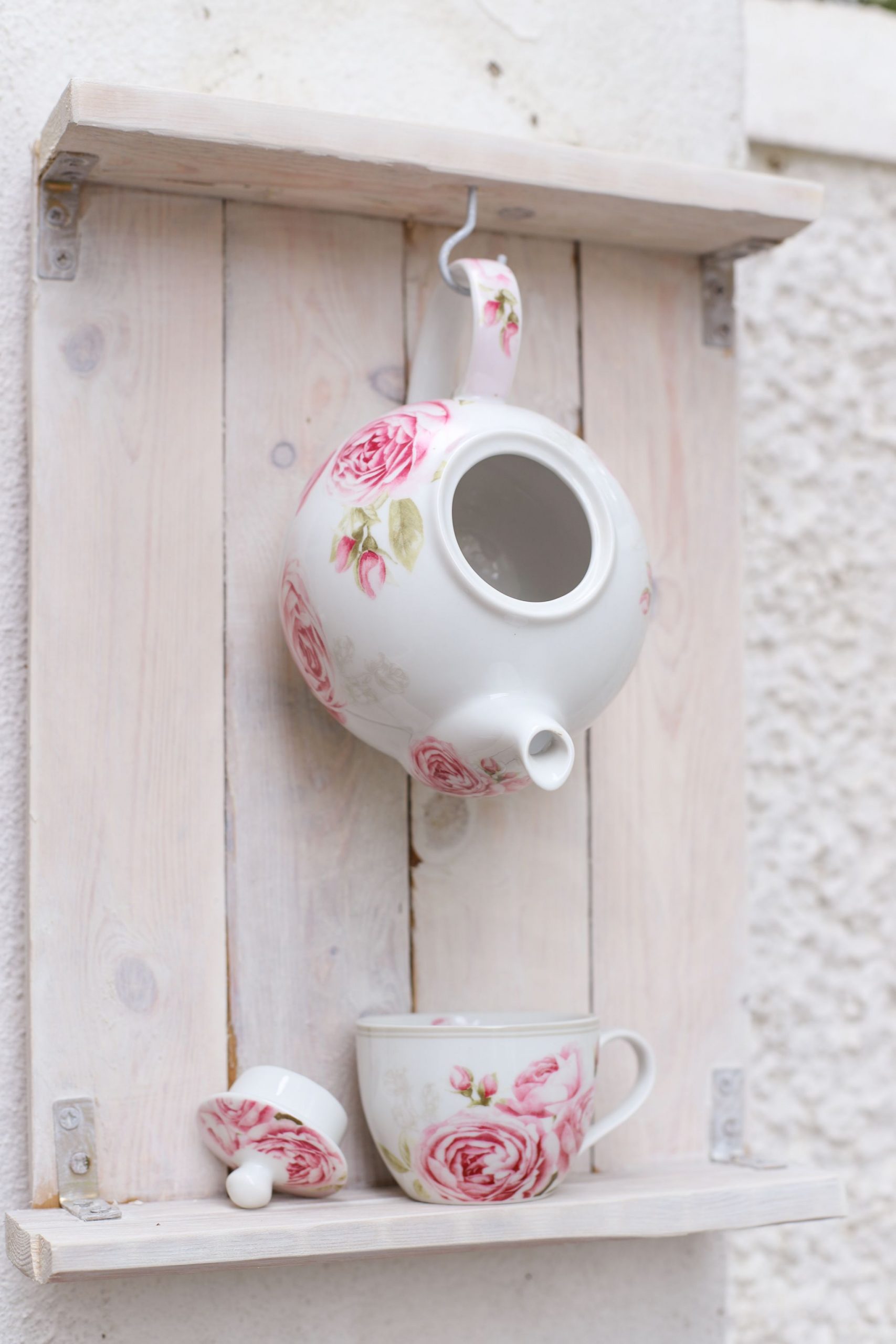 You can catch the tutorial in the video below and see how I made my piece. If you enjoy the video then please subscribe to my Youtube channel and give my video a thumbs up! You can also tag me in your crafty makes over on Instagram @daintydressdiaries. Are you going to have a go at making something for your garden this Summer? Let me know in the comments below.
Thanks for reading,
Chat soon,
Catherine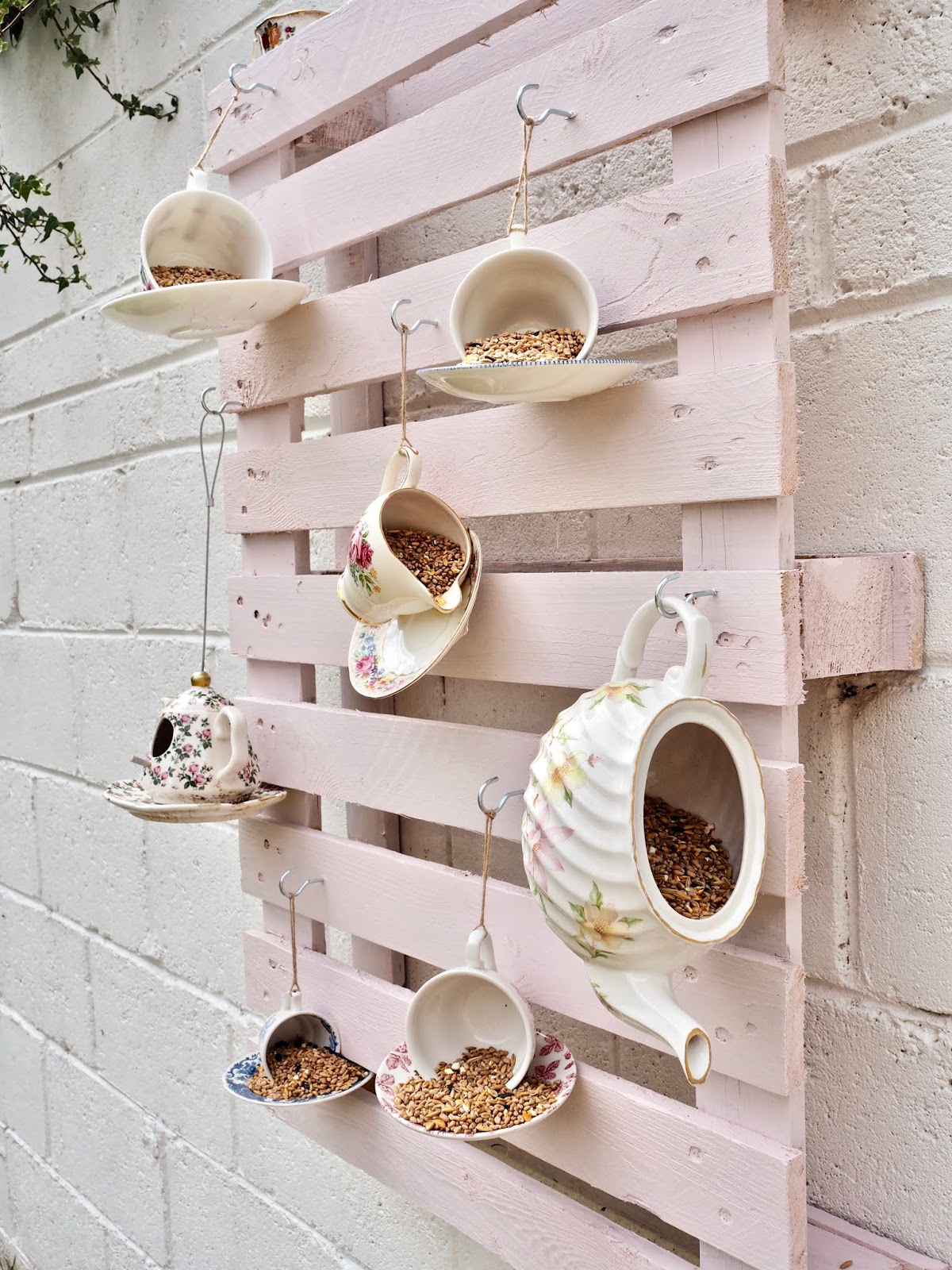 Please Pin To Your Pinterest Boards