This week I teamed up with the guys over at Dealz to make some budget-friendly Easter DIYs. I had so much fun making these mini Easter decorative items using pieces from the Easter craft range in Dealz. I put together a Youtube video sharing all of the things I made and the items I used. You can catch the video below and I will also share some pictures of the things I made below. If you have little ones to entertain over the Easter holidays then check out my video for some ideas. All of the items I used were €1.50 from the huge craft range at Dealz. There was loads of Easter-themed craft items like mini chicks, bunnies and carrots, as well as DIY crafting kits for kids like Pom Poms pals and paint your own Easter eggs. I also used some items from the other sections in Dealz, you will see below I used some pots from the garden range and I also used some faux flowers from the wedding/party range. I also picked up some Pom Pom makers from one of the stands as well! There is plenty of crafty items to choose from and something for all ages as well.
If you enjoy the video below then please share it on your socials and give it a thumbs up if you found it helpful. Do let me know if you are going to have a go at making some Easter crafts, my favourite thing to do is to put the phone down, unplug and have a good crafting session. You can also check out some of my other DIY posts here.
Thanks so much for reading,
Chat soon,
Catherine.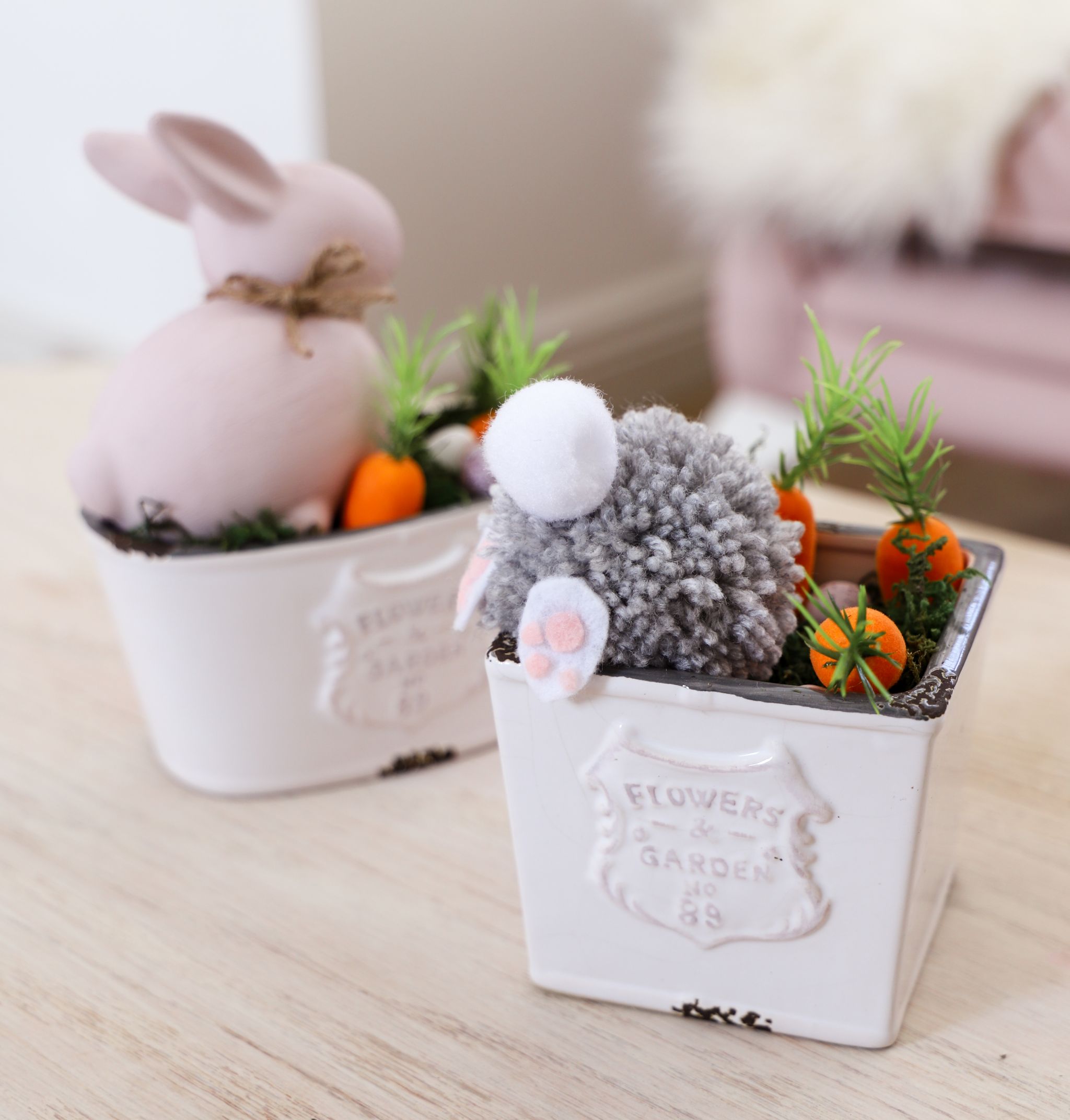 *AD | This is a sponsored collaboration with Dealz Ireland. Thank you for your continued support on my channel and the brands I choose to work with, I really appreciate it.