As the leaves begin to don their vibrant hues of red, orange, and gold, and the crisp scent of fallen foliage fills the air, it's evident that autumn has arrived.
This magical season offers a perfect opportunity to infuse your living space with nature's warm and cosy ambience. Instead of buying generic decor pieces, why not embark on a creative journey and make your own DIY autumn decor crafts?
This blog post will explore some delightful DIY autumn decor crafts using nature's bounty. Embrace the beauty of the season and let your creativity flow!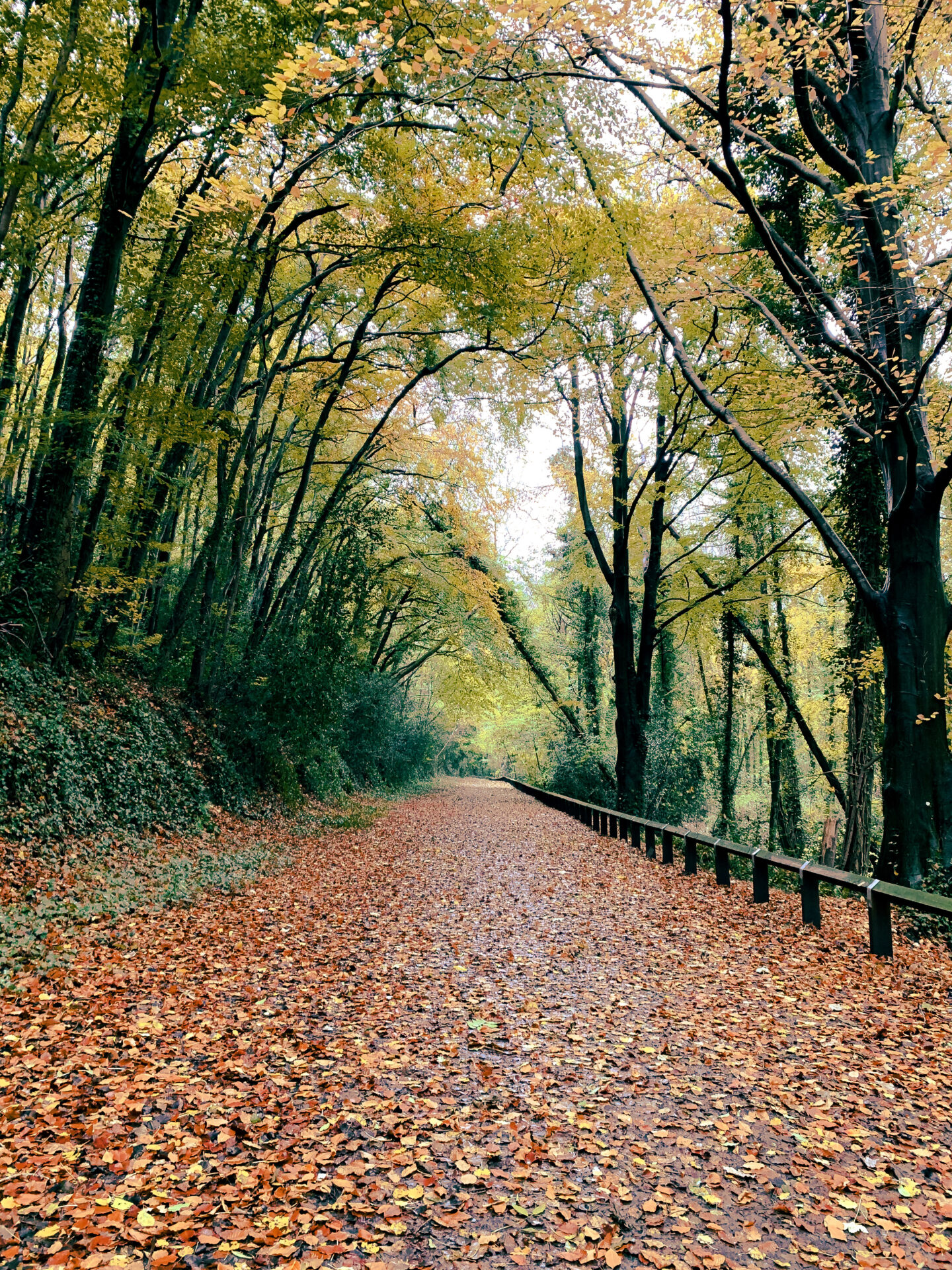 DIY Leaf Garland
A leaf garland is one of the most straightforward yet enchanting decor pieces you can create.
Venture into your garden or local park and collect various autumn leaves. Ensure they are dry before starting the crafting process.
Gently pierce the leaves using a needle and thread, creating a beautiful garland that you can drape over your fireplace, stairs, or window frame.
The natural colours of the leaves will also infuse your space with the essence of autumn.
Autumn Pinecone Centerpieces
In the fall season, pinecones are abundant and lend themselves to creating captivating centrepieces.
Collect pinecones of different shapes and sizes and clean them thoroughly. You can leave them in their natural state or paint the tips in gold or silver for a touch of elegance.
Finally, arrange the pinecones in a wooden or glass bowl and place them as a centrepiece on your dining or coffee table.
Furthermore, you can add some seasonal accents like cinnamon sticks, acorns, and dried orange slices to complete the rustic look.
Cinnamon Stick Candles
Fill your home with the inviting aroma of cinnamon by creating cinnamon stick candles. You'll need plain white candles and several cinnamon sticks for this project.
Wrap the cinnamon sticks around the candle, securing them with a rubber band. Then, cover the rubber band with a piece of twine or ribbon for a charming finish.
When you light the candle, the warmth will release the sweet fragrance of cinnamon, creating a delightful autumn atmosphere.
Dried Flower Arrangements
While many plants lose their blooms during the fall, some retain their beauty even as they dry out.
Create captivating dried flower arrangements by collecting flowers like hydrangeas, baby's breath, and wheat stalks. Hang them upside down in a dark, dry place to dry out completely.
Once dried, place them in vases or mason jars and position them on shelves, mantles, or side tables. These dried flower arrangements will add a touch of rustic elegance to your home.
Pumpkin Succulent Planter
Pumpkins are an iconic symbol of autumn, and you can also turn them into unique succulent planters to adorn your home.
Firstly, choose small to medium-sized pumpkins and carefully cut off the tops, creating an opening wide enough to accommodate a tiny potted succulent. Scoop out the pumpkin seeds and pulp, saving them for roasting if desired.
Fill the hollowed-out pumpkins with potting soil and transplant the succulents. Lastly, arrange the pumpkins on your dining table or windowsill or as a charming centrepiece for a natural touch of greenery amidst the autumn colours.
Autumn Foliage Lanterns
Illuminate your autumn evenings with enchanting fall foliage lanterns. Firstly, start by collecting various colourful fall leaves and pressing them between the pages of heavy books for a few days to flatten them.
Next, take a clean glass lantern or hurricane vase and apply a thin layer of decoupage glue on the outside. Carefully arrange the pressed leaves on the glue-covered surface, overlapping them slightly to create a captivating mosaic of fall colours.
Once the glue dries, apply another coat of decoupage glue over the leaves to seal them in place.
Lastly, insert a battery-operated candle or fairy lights inside the lantern, and watch as the gentle glow radiates through the leaves, casting a warm and inviting atmosphere in your home.
DIY Rustic Wood Slice Coasters
Nature-inspired coasters add a charming touch to your fall decor while protecting your furniture.
Find or purchase wood slices from fallen branches or tree trunks (or buy pre-cut wood slices from a craft store). Clean the slices and let them dry completely.
You can leave the natural wood finish or apply a coat of wood sealer to preserve them. Using acrylic paint to enhance the autumn theme, use stencils or freehand paint fall-inspired designs like leaves, pumpkins, or acorns on the coasters.
Finally, seal the painted coasters with a clear varnish for added durability. These rustic coasters will serve a practical purpose and also add a touch of nature to your coffee or dining table.
Natural Twig Picture Frames
Elevate your family photos or seasonal artwork with natural twig picture frames that exude rustic charm. Begin by collecting sturdy twigs or small branches from your garden or a nearby park.
Cut the twigs into pieces that match the dimensions of your desired frame. You can create a rectangular, square, or even a circular frame. Arrange the twigs around the photo or artwork, using hot glue to keep them in place at the corners and edges.
To add stability, glue a piece of cardboard or thick cardstock on the back as a backing. These natural twig frames will also infuse your space with the raw beauty of nature and showcase your special memories.
In autumn, there are abundant natural treasures to fashion exceptional DIY decorations. By incorporating elements from nature, you can infuse your home with the cosy, warm ambience of the season.
From leaf garlands to cinnamon stick candles, each craft carries the essence of fall and adds a personal touch to your living space. So, this autumn, embrace your creative side, venture into nature, and let the season's beauty inspire your DIY autumn decor. Happy decorating!
If you would like to watch more videos and pick up some more DIY and lifestyle tips, check out the videos on my YouTube channel where you will find a new video every Thursday and Sunday! You can also click here for more home, DIY and lifestyle posts!