This week, I was in London, and I have loads of pics of the Chelsea in Bloom festival to share with you. Over the past few years, pictures of floral art installations have popped up on my Instagram feed.
I noticed that these were all around the Chelsea area in London and then realised that it was a free festival.
If you missed the flower displays in London, don't worry, as I have loads of pictures for you to enjoy and hopefully inspire you for next year's floral displays.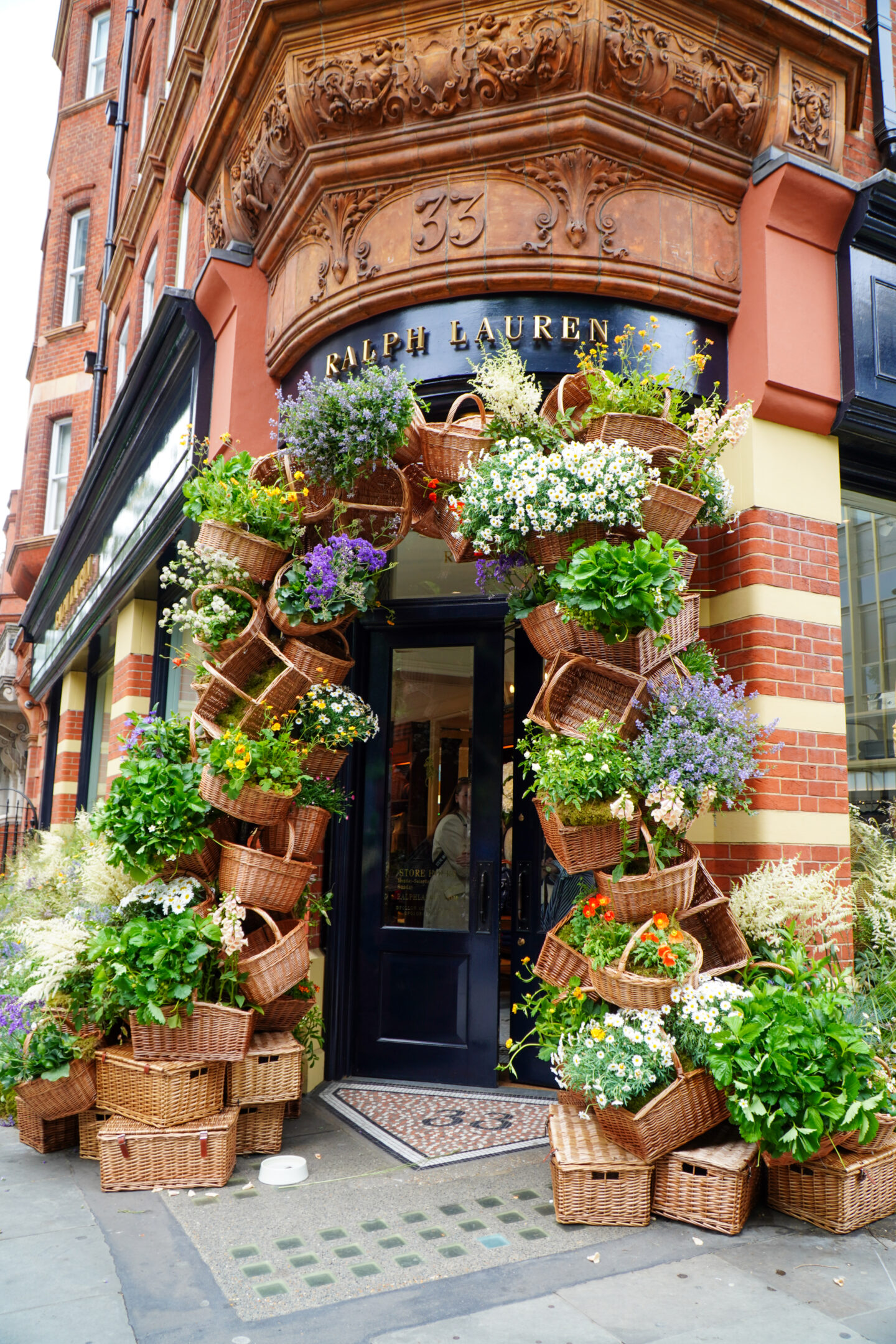 How long is Chelsea In Bloom? When can I see the floral displays in London?
The Chelsea In Bloom festival runs around the same time as the Chelsea Flower Show, which is the last week of May. The Chelsea In Bloom festival ran from 23 – 28 May this year.
The flower art displays are created using fresh flowers, so I can see why they only last for a week. Also, it was great to see lots of bees and pollinators buzzing around the city streets. I would love to see more planting for pollinators around my own city, even if it was some containers dotted around the concrete streets.
If you are visiting London during the Summer, you can also find flower displays around the Covent Garden area. However, these are mostly made from artificial flowers.
What is Chelsea In Bloom?
I was surprised to learn that it is actually a competition.
Produced by Cadogan in association with the Royal Horticultural Society, the annual competition has grown year on year, with retailers, restaurants and hotels adorning their front doors with creative designs to compete for the coveted awards.
This year, the Chelsea In Bloom festival is supporting the British Red Cross Ukraine Crisis Appeal.
The theme for the festival this year was British Icons, and you will see that theme across all of the photos in this post.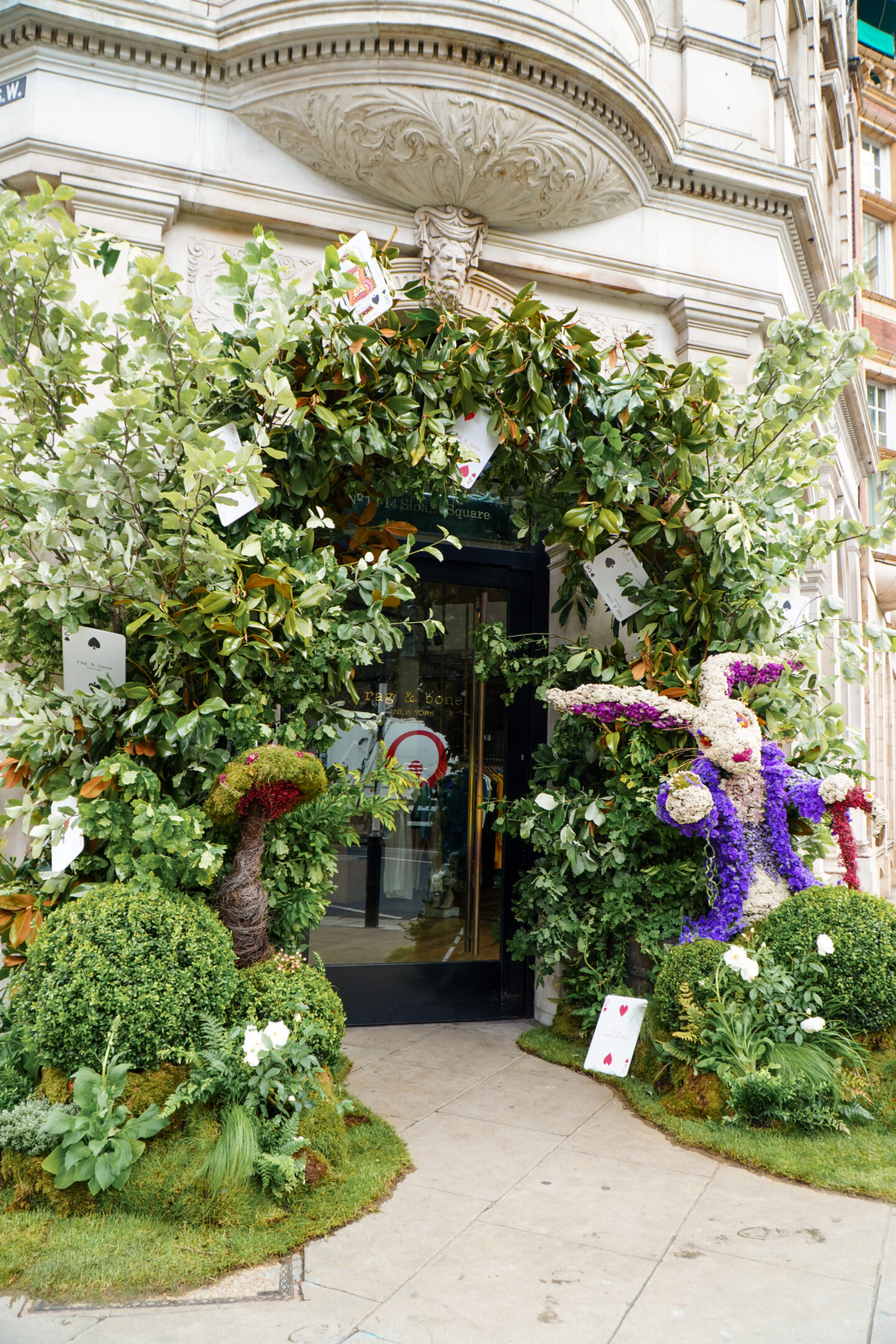 On what streets in London can I find the floral displays?
Get the tube to the Sloane St station, as this is a great starting point to see the floral displays. In the middle of Sloane Square is a visitor's hut where you can get more information on the Chelsea In Bloom festival. Also, click here for a map.
Here are the streets where I found the most floral displays:
King's Rd
Duke Of York Square
Pavilion Rd
Sloane St
Symon St
To confuse you a little, another festival is happening near Chelsea called Belgravia In Bloom.
Belgravia In Bloom is also free to see, and you can walk from Sloane Square to Victoria to see the floral displays. Belgravia In Bloom runs at the same time as Chelsea In Bloom.
Here are some more streets around Belgravia to explore:
Eccleston Yards
Elizabeth Street
Motcomb Street
Pimlico Road
If you have time, I recommend getting off at Victoria train station and then walking the streets of Belgravia up to Sloane Square, and then on to King's Rd. This walk will take you about an hour when stopping to take pics and see the floral displays.
When staying in London, I stayed in a hotel on Ebury St, and this was a perfect base for rambling in this area.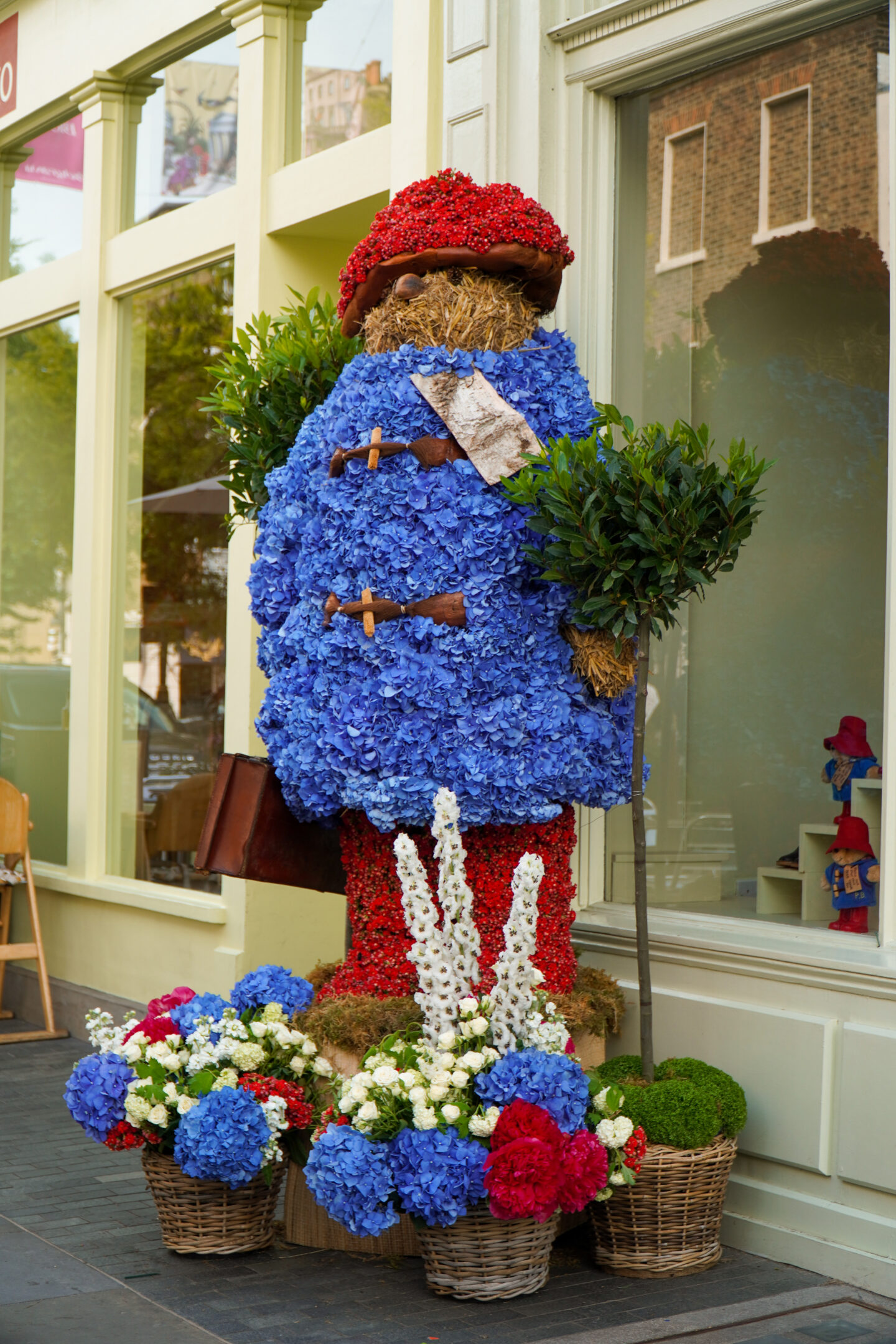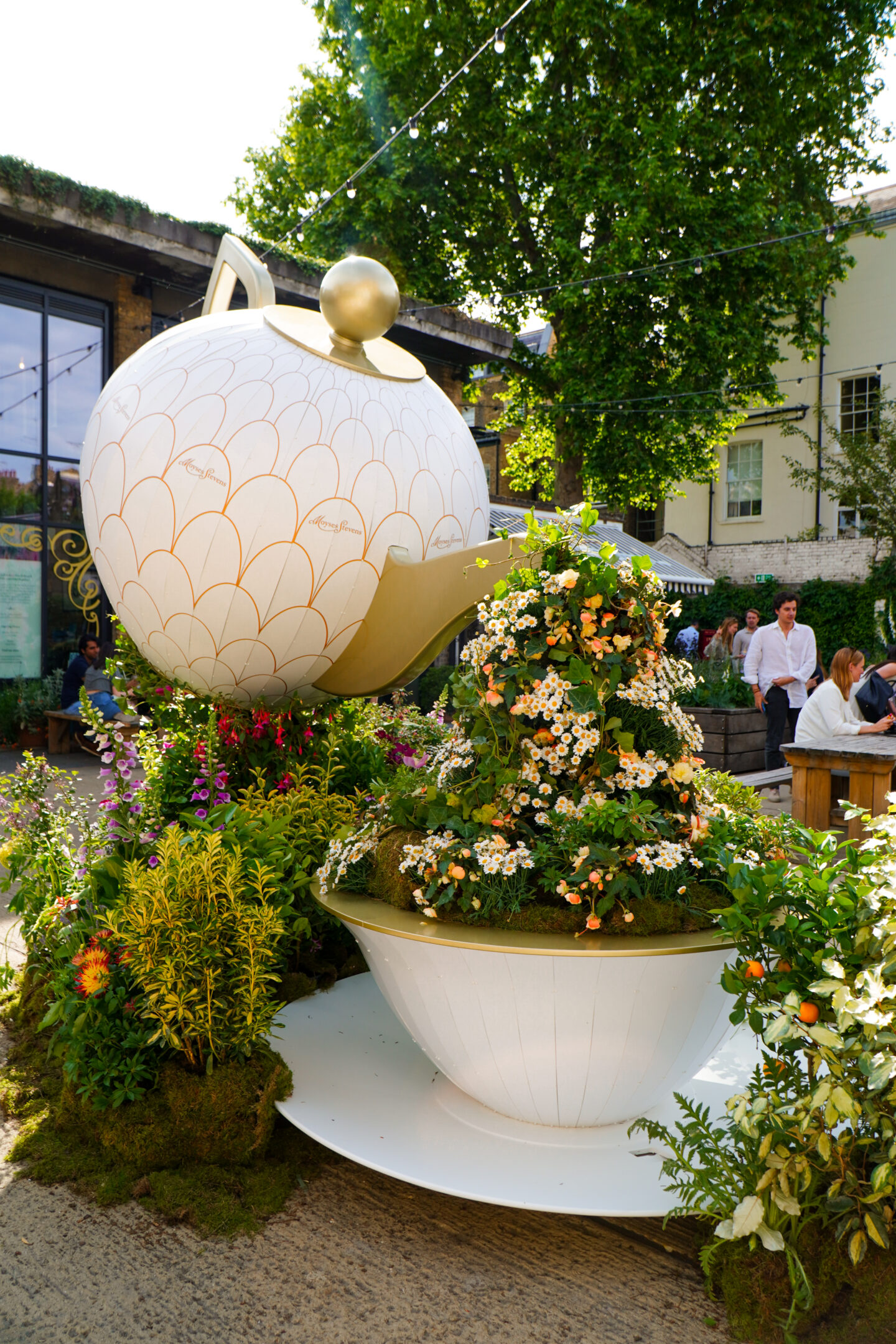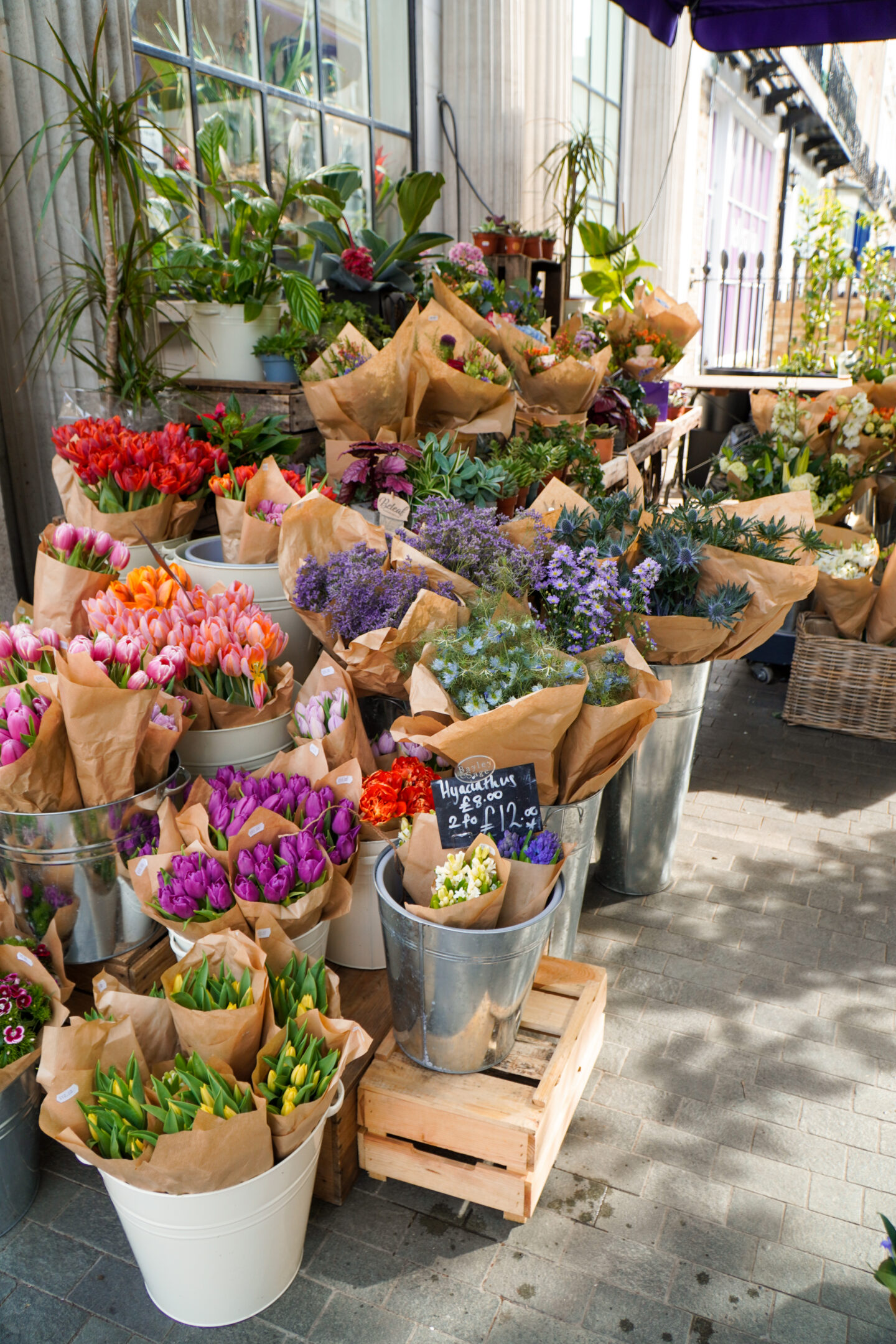 Want more flower display inspiration?
Check out this post, where I have loads of garden inspo pics from the Chelsea Flower Show 2022. Also, take a look at this YouTube video to see the flower displays in closer detail.
I hope you got some inspo and info on the Chelsea In Bloom festival. Each year I notice the festival seems to get bigger with more and more businesses getting involved. So, if you are planning a trip to London, maybe try to plan it around the dates of the festival so you can see the floral displays in person.
Thanks for reading, Chat soon, Catherine.