I had been wanting to stay in a bubble dome since I had seen pictures of the ones in Iceland. I was thrilled when I discovered that I could stay in a bubble dome right here in Ireland and I didn't have to travel all the way to Iceland or Bali to stay in a bubble dome. In this post, I will share all the details and pics of my recent trip to Finn Lough and my staycation in the bubble dome.
Getting There
Finn Lough is located in Co. Fermanagh. We drove from Dublin and it took us roughly two and a half hours to get to Finn Lough. We used google maps but it was easy enough to find and it isn't too far from Enniskillen. The drive was grand, I am not a fan of long drives but this was actually alright. You can take a pitstop in Cavan or Enniskillen on the way if you want to stop for some food. We arrived in the evening and checked in and went straight to the bubble before having our dinner.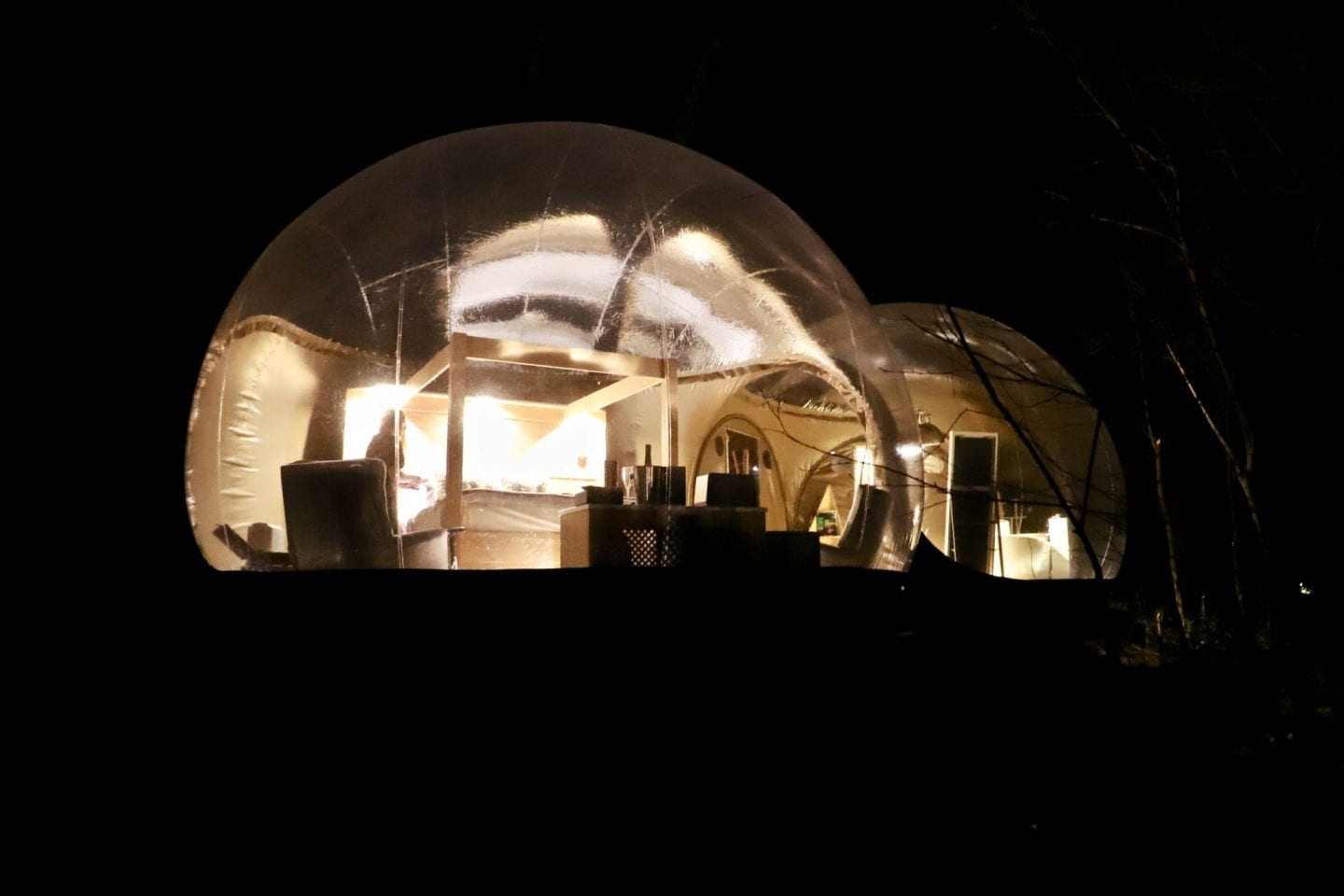 Solo Traveller Friendly?
If you follow my blog you will know I am a big solo explorer and I was originally going to the bubble on my own until one of my gal pals was able to come with me. Now, I have to say that I would have been scared in the bubble on my own and I was glad that I had Aoife with me. I also must add that I am not a camper. I am a city girl who is used to street lights and the noise of traffic. Dark country roads and silence sadly isn't something I am used to. The resort itself is really safe and people cannot easily get in to look at the bubble domes or access the site. The walk from the restaurant and spa to the bubble domes is around five minutes through the woods and it is dark for part of this walk. We had some dutch courage to walk back to our dome and once we were inside our dome it felt like home. The staff were so lovely and friendly as well and made sure we were okay and checked in with us.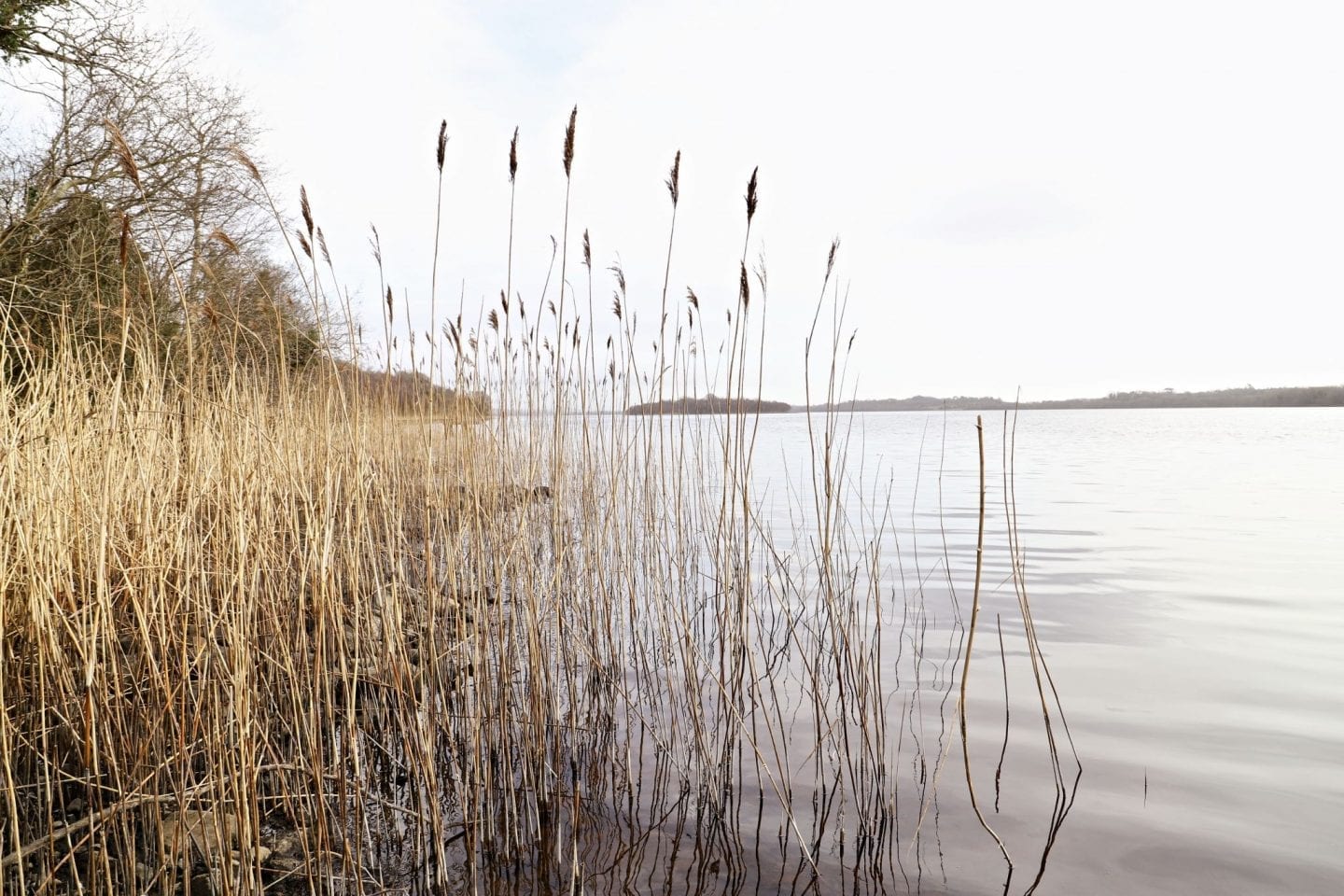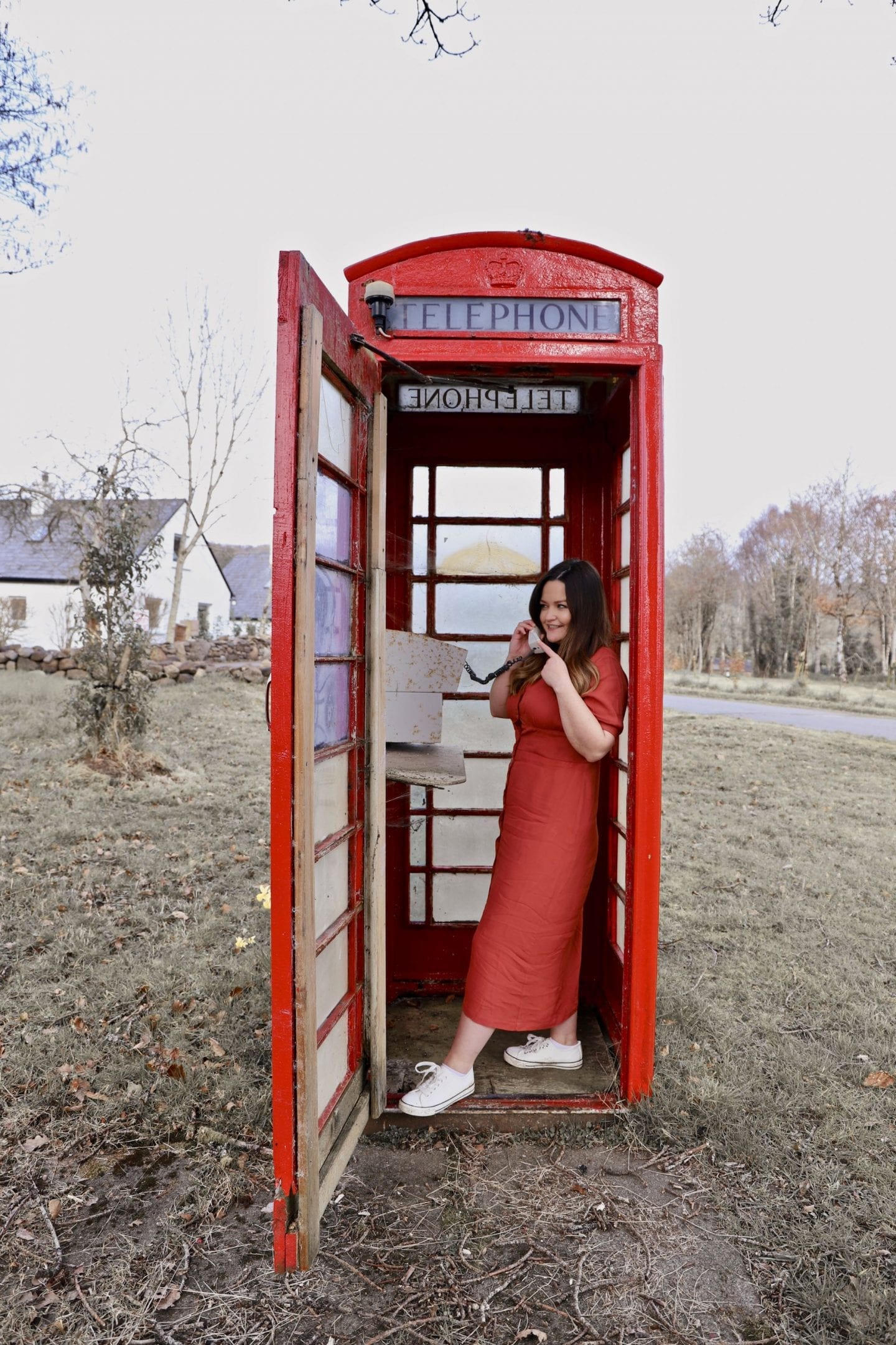 The bubble
I booked a premium bubble because I wanted the bubble that had the bathtub inside of it. A normal bubble starts ar £245 a night and I paid extra to have the premium bubble. You can check out the website here for details and packages for the bubbles domes. Staying in the bubble is a truly unique experience. Inside of ours, we had a four-poster bed, bathtub, shower room and even space for seating. There were really quirky old school radios and record players as well as a coffee machine and snacks. What I loved the most was there was no tv or wifi in the bubbles so you really could relax and switch off. When we were going asleep there were some clouds but we woke up around 4 am to a clear sky and we got to see all of the stars in all their glory. The sunrise was gorgeous too and a treat to wake up surrounded by nature. We woke up to the sound of birds and to the glow of sunshine. The bubble is nice and warm too with heating and air-con. We also had an electric blanket in the bed which was a treat to warm us up when we came back from dinner. I am not sure how the bubbles stay inflated but there is a tiny bit of noise from the fans that keep it inflated. This wasn't an issue for us but you could bring earplugs if you think it would bother you. Your bubble is also located inside its own little area. You have your own gate which you can lock. The bubbles are close to each other but they don't face each other so you cannot see into the next person's bubble.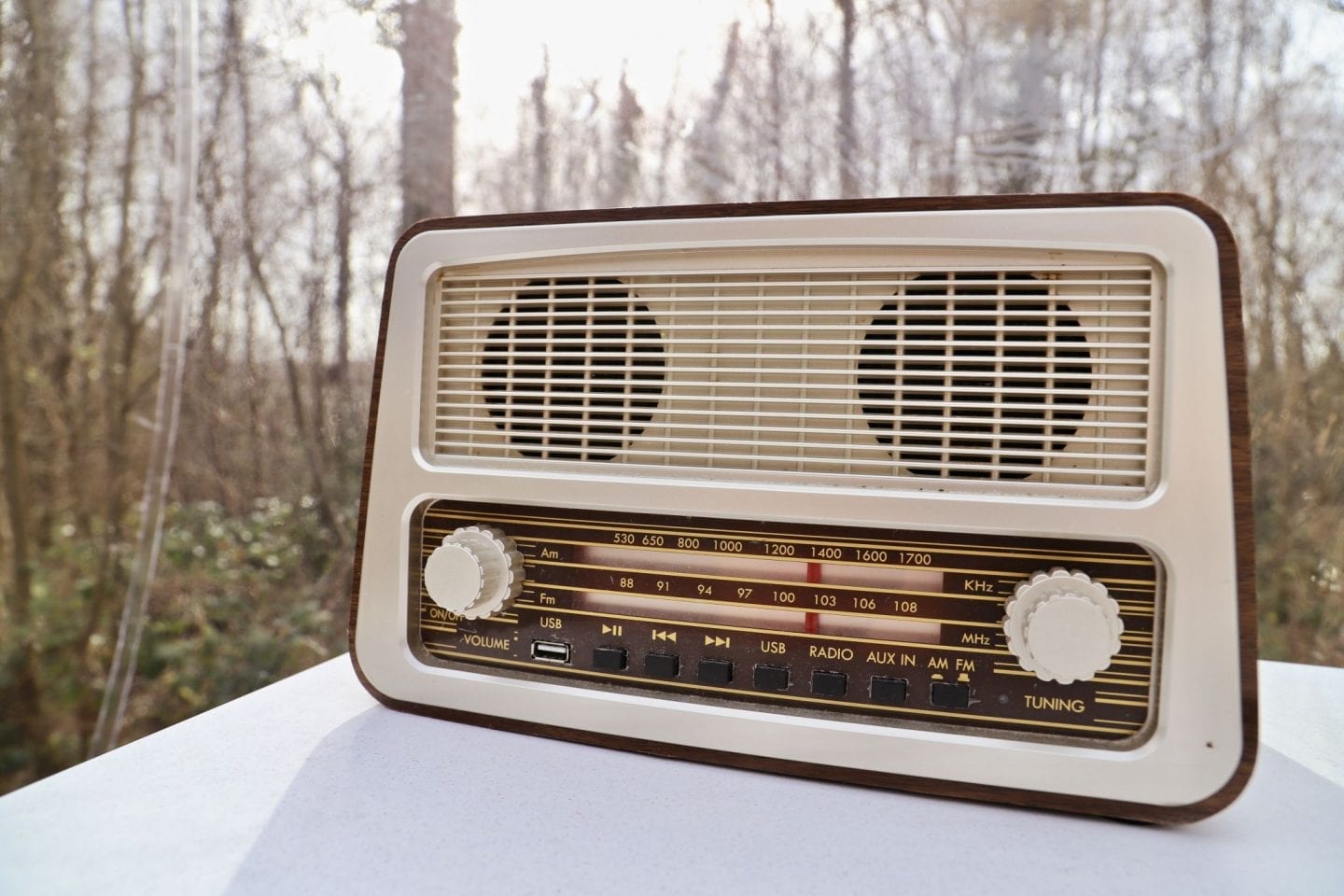 The Spa
We decided to spoil ourselves and we had the spa experience. This is also a unique experience as it is not like your normal spa. If you are a resident it is £60 and it is a 2-hour trail experience. Inside the spa, you find these little rooms and you get 20 minutes in each room. There is a floating room, a lakeside sauna, aromatherapy sauna, hot tub and a relaxation room. You can make your way around each room and it feels like you have the place to yourself.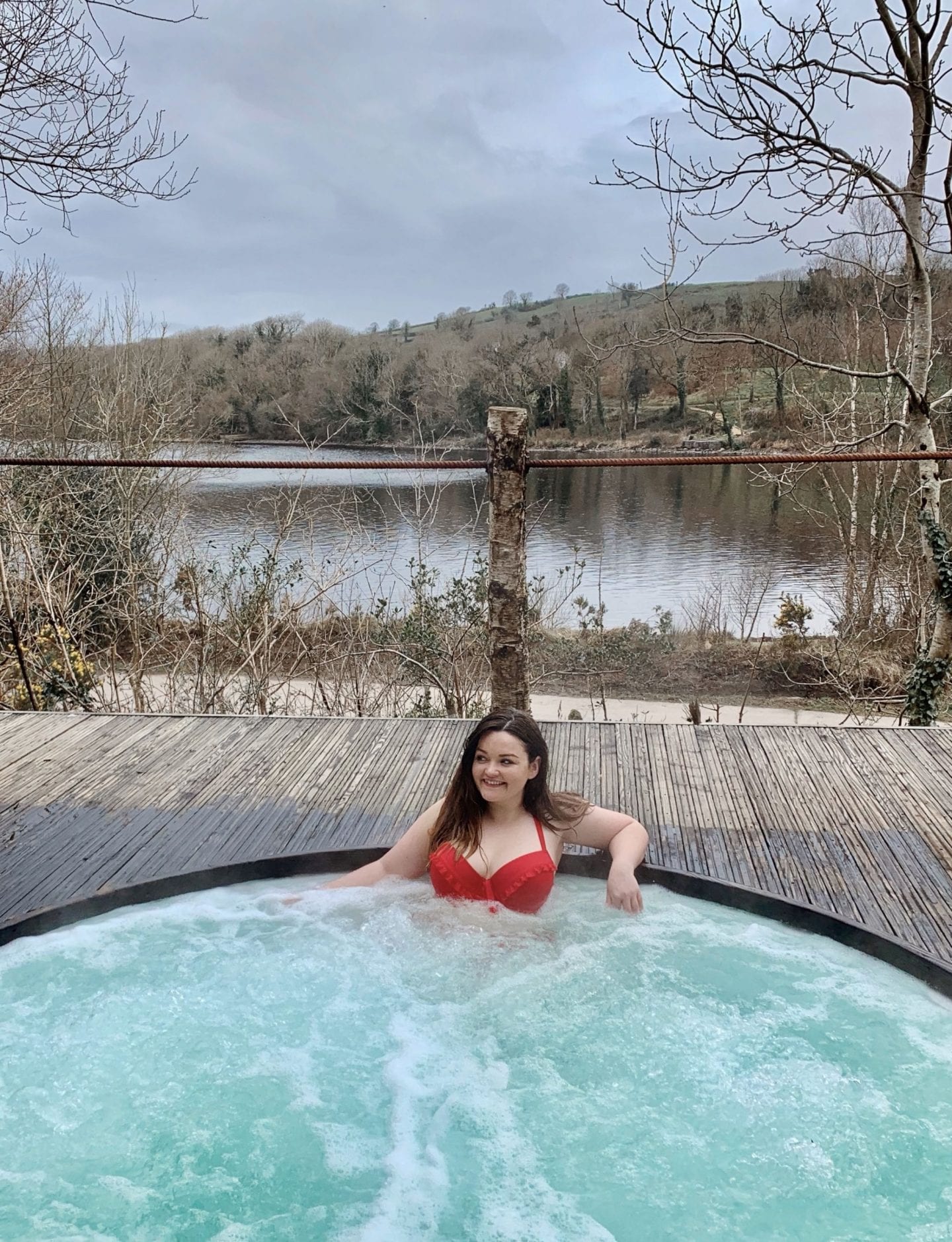 Dinner and Drinks
There is a restaurant, a bar and even a mini cinema in Finn Lough. The dinner was really nice and we also had breakfast the following morning. I would try and have your dinner early so you can go and enjoy the movie that plays at 9 pm. The mini cinema is located beside the bar and you can have some snacks and drinks and get cosy whilst watching a movie.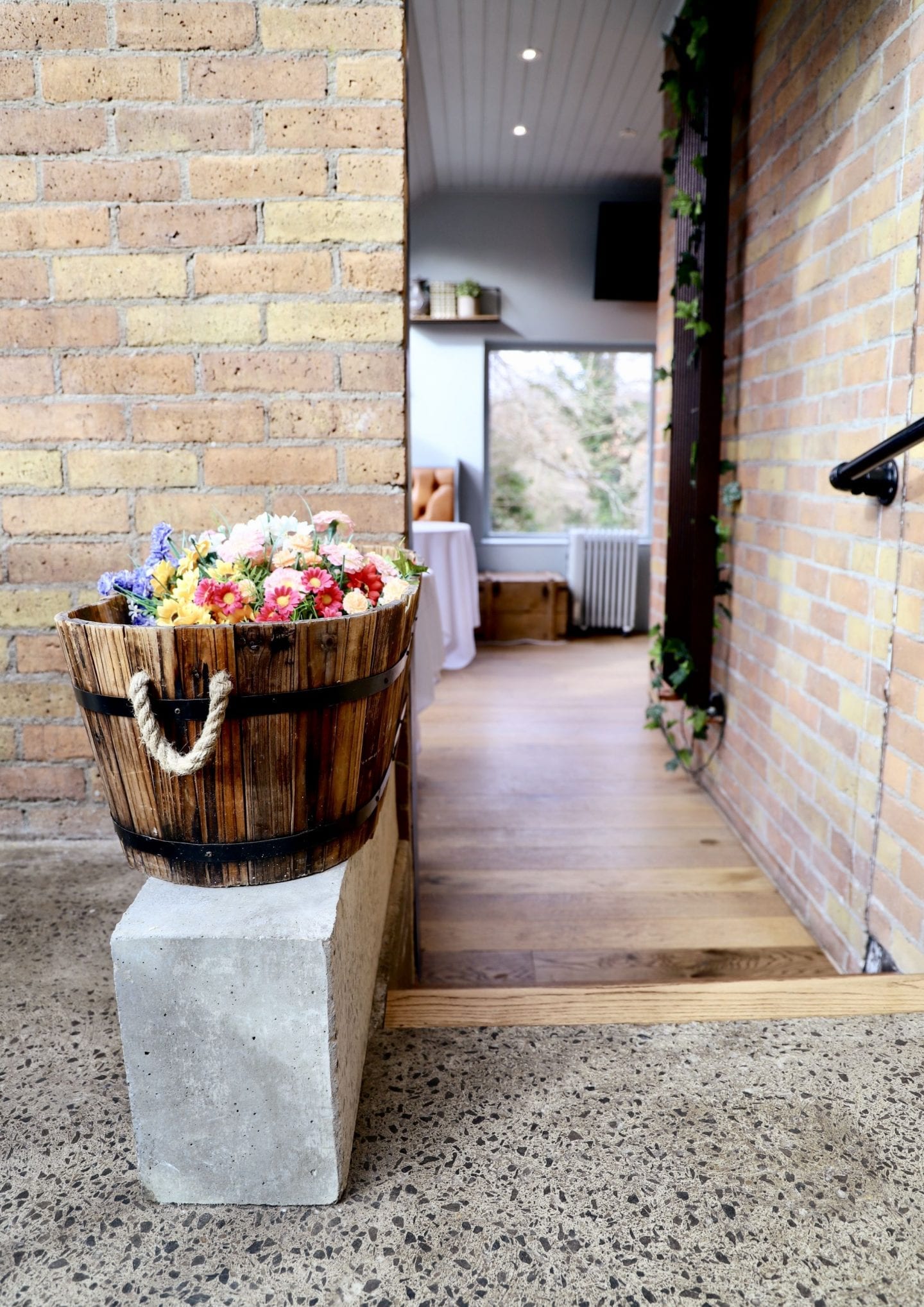 I hope you found this post useful and I also have a YouTube video which you can watch below to get a better look at our time inside the bubble. There is also lakeside houses and cottages in Finn Lough if you want to visit but don't want to stay in the bubble. Overall I loved the bubble. It is a once in a lifetime experience. I appreciate it is one of the more expensive staycation options but honestly when you see the stars above you at night and wake up to that glow of sunrise you realise what a unique experience it is. Surrounded by nature but with the luxuries of a hotel, now that is my kind of camping or should I say glamping.
Thanks so much for reading, if you want some more travel inspiration then check out my travel posts here.
Chat soon,
Catherine.