For the past few months, I have been more aware of my spending and I have been trying to buy less and wear more. I am trying to not be influenced by our fast fashion culture and I am trying to shop smarter. I recently added some new pieces into my wardrobe and today I want to talk about my new love of the style staple that is the midi skirt. I am petite and measure a tiny 4ft 11″ and I used to avoid wearing midi length items as they would be too long on me, however, I got some new skirts recently that are perfect for work and also great for dressing up in the evening. They make a nice change from wearing dresses and they are flattering for my shape too. They are pieces that I know I will get plenty of wear out of and can be worn each season. Take a look at the ones I picked up below and I also linked to similar ones that I think you will like.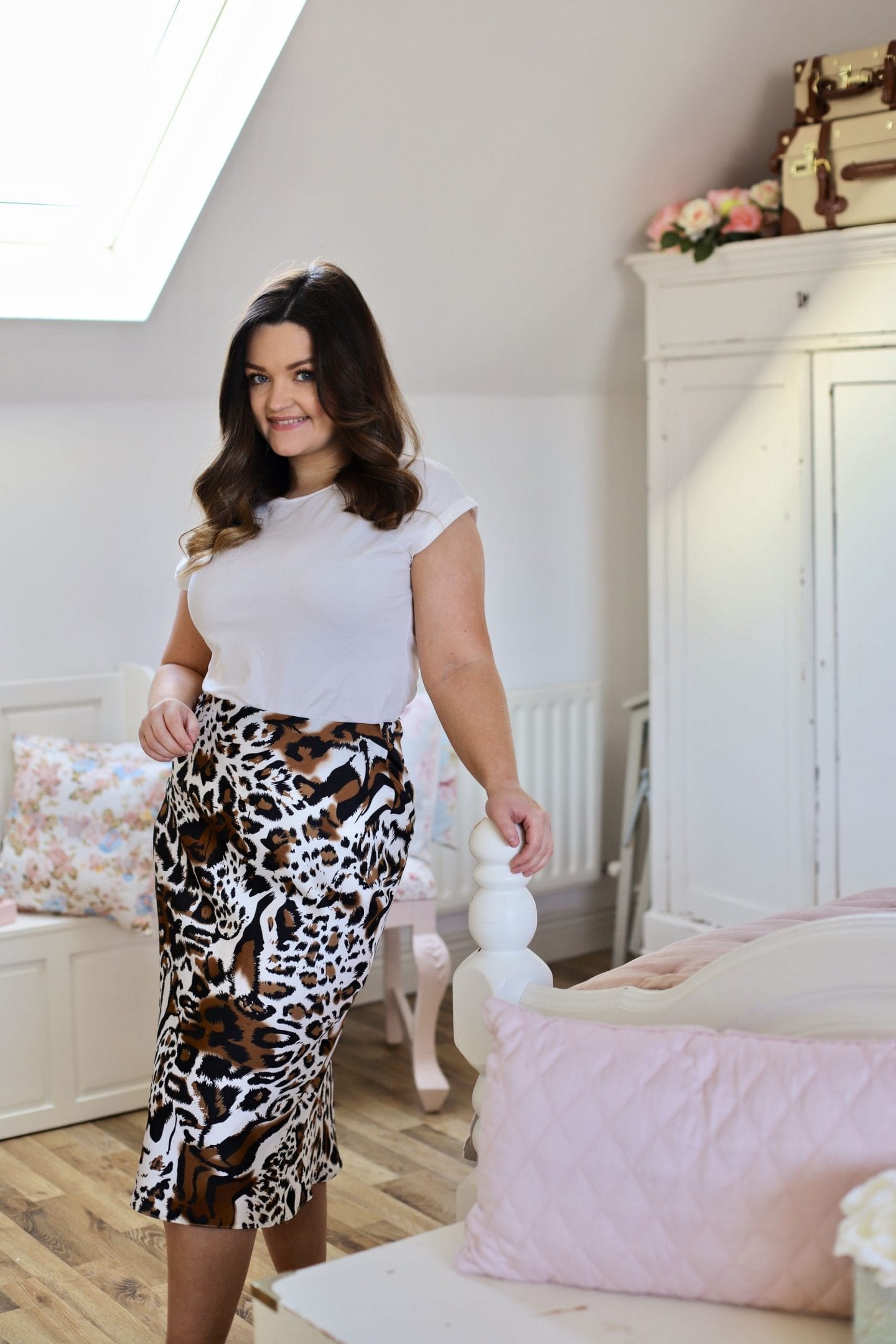 I styled my skirts with a tucked in tee shirt. When it gets warmer you could team your skirt with a cami or vest and when it gets cooler in winter you could team it with a knitted jumper. They can also be teamed with ankle boots or sandals which is why I love these midi skirts as no matter what season or whatever the weather they can be easily styled with other pieces from your wardrobe for a new look.
I hope you enjoyed today's mini fashion post. I know I haven't been doing many fashion posts of late but I have been buying less and become more conscious of what items I am buying. Let me know in the comments below if you would like to see more style posts on the blog. You can catch some of my older style posts here.
Thanks for reading,
Chat soon,
Catherine